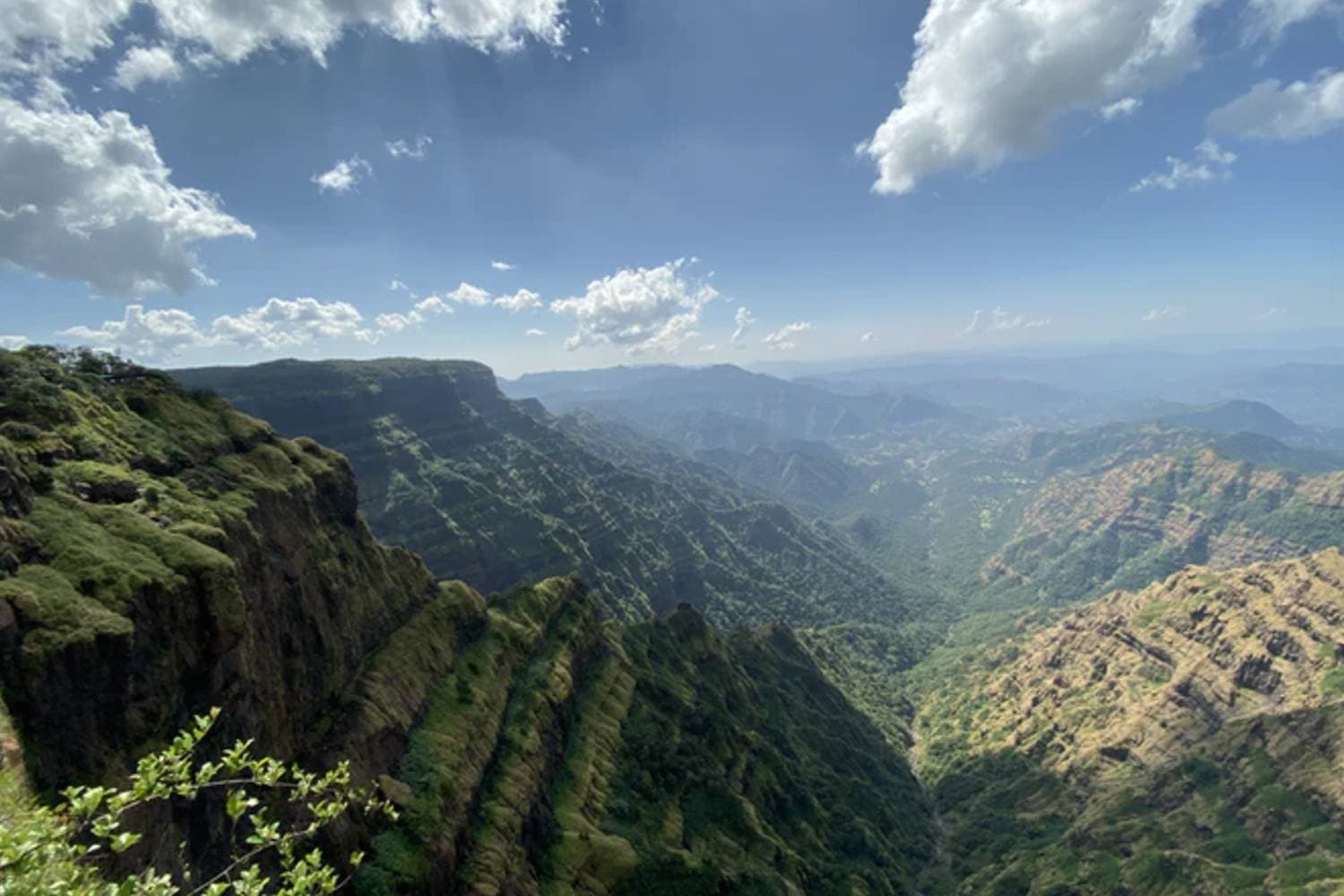 15 Hill Stations Near Pune That Will Make You Fall In Love With Nature
The city of Pune is one of the most beautiful and happening cities in India. People come from all over to visit this place because it offers much. We highly recommend checking out nearby hill stations near Pune, like Lonavala, Khandala, Panchgani, Mahabaleshwar, Matheran, and Bhandardara. They're all so beautiful!
People always find something that will interest them in Pune, from various places for shopping to excellent restaurants.
But what about those who love nature?
If you are looking for peace and tranquility, then these 15 hill stations near Pune are just right of what you need.
List of Best Hill Stations Near Pune
1) Mahabaleshwar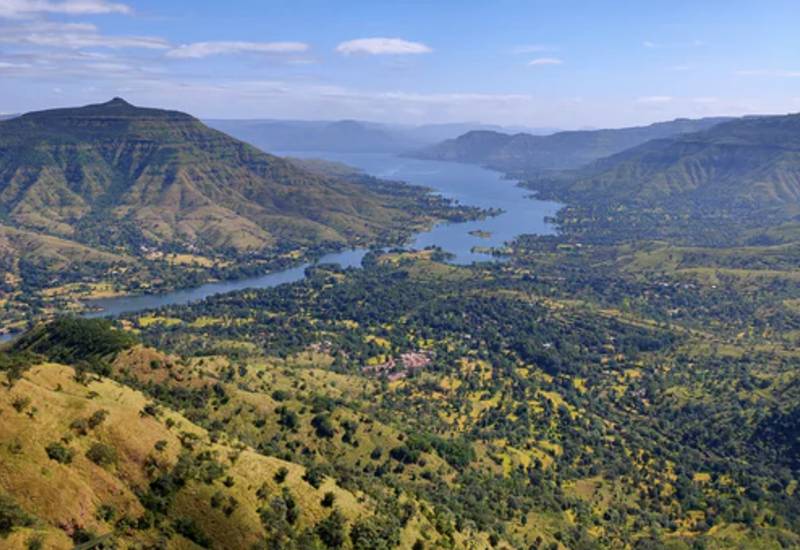 Mahabaleshwar is one of the beautiful hill stations near Pune, also known as a place for divine vacations.
Located in the Satara district of Maharashtra, around 4440 metres above sea level, Mahabaleshwar has been popular since the British rule era when they used it as a summer resort to escape the heat in the plains area.
Many hotels in Mahabaleshwar's hills range from luxury and upscale to budget lodges.
Mahabaleshwar is best known for contributing to the total strawberries produced in India.
If you love strawberries, Mahabaleshwar is the place for you. The town celebrates their precious fruit every spring to celebrate the first round of the strawberry season.
There are many attractions in and around Mahabaleshwar. These attractions include Dhobi Waterfall, Babington Point, Arthur Seat Point, Falkland Point, Venna Lake, Connaught Peak, and Roman Catholic Church. If you want to explore these attractions at your own pace, it is a good idea to book a Pune to Mahabaleshwar cab and go on a road trip.
2) Lavasa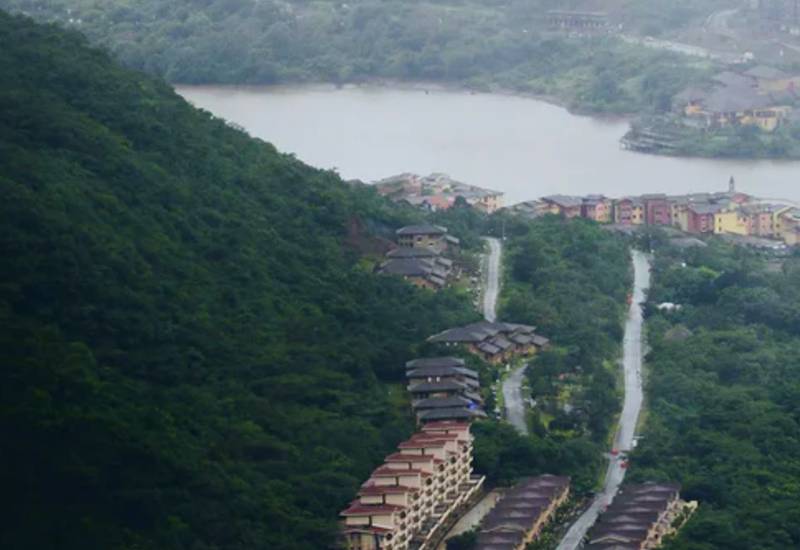 Lavasa Hill City is a planned city built close to Pune, and the Italian town of Portofino inspired it.
The construction of this city began in the late 2000s, and it currently houses several educational institutes, business centres and tourist attractions.
Lavasa Hill City is India's newest and most luxurious tourist site in Maharashtra. Tourism has been excited after Lavasa Hill City opened its doors to tourists.
The city has hosted many events, including New Year's bash, Christmas Eve celebration, musical events, dance competitions and camps for children.
Lavasa's 20+ restaurants offer some of the best food in Maharashtra at reasonable prices.
The food at Lavasa Hill stations is a delight for everyone who loves to eat, with a range of local items and speciality dishes from gourmet chefs' kitchens.
3) Panchgani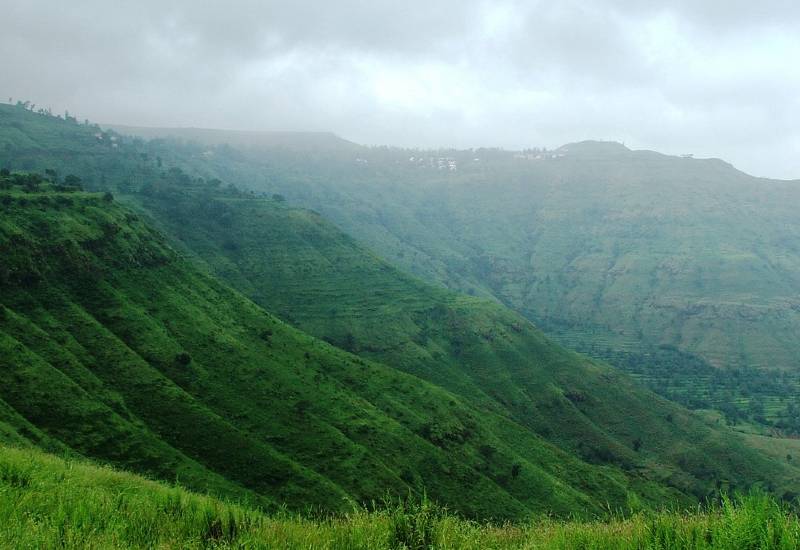 Panchgani hill station is famous for its natural beauty that entices tourists from different parts of the world; Panchgani is a majestic hill station at an altitude of 4242 feet above sea level.
It has beautiful cottages, forests, a relaxed ambience and fresh air. It also has woody areas and other things!
The destination is famous for its good education. There are many schools with excellent facilities. The place has many plant species such as the silver oaks and poinsettia.
4) Bhandardara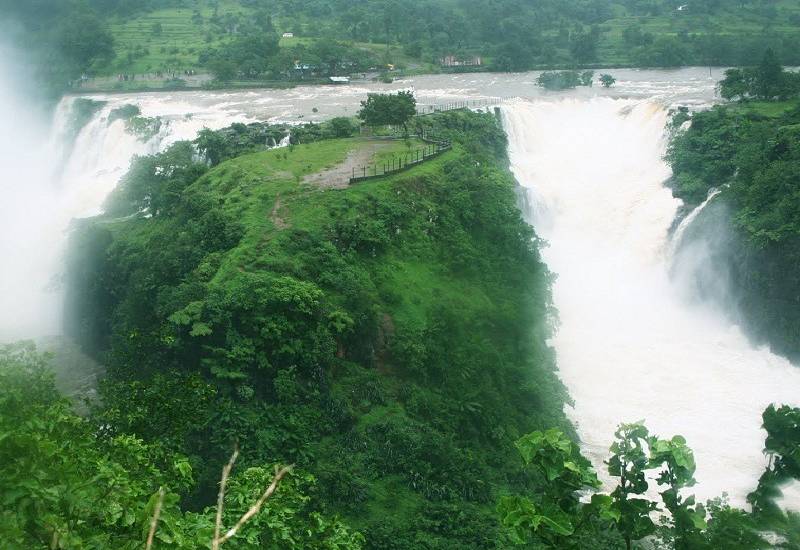 Bhandardara is a hill station nestled in the Sahyadri Ranges of Maharashtra. For nature lovers, this quaint spot offers many beautiful views and opportunities for adventure seekers.
The lush green landscapes here often call this Queen of the Sahyadri tree ranges.
Many hill stations near Pune are worth a visit, but Bhandardara (literally translated as a valley of treasures) is undoubtedly its crowning jewel.
It is a picturesque retreat for those in the Ahmednagar district, and it has many natural attractions that appeal to backpackers looking for raw beauty.
5) Lonavala
Lonavala is one of the best hill stations in Pune within 100 km. It is at the top of the Sahyadri Ranges, which separate the west coast and the Deccan Plateau.
If you've become tired of the bustling urban cityscape, step back and let the greenery around you rejuvenate your spirit.
Its scenic views include enchanting waterfalls, dense timberlands and paradisaical valleys.
To be honest, Lonavala is one of the most beautiful hill stations near Pune.
Lonavala is located on the Pune-Mumbai Expressway. Most buses stop there, which is one reason it has become so popular.
6) Khandala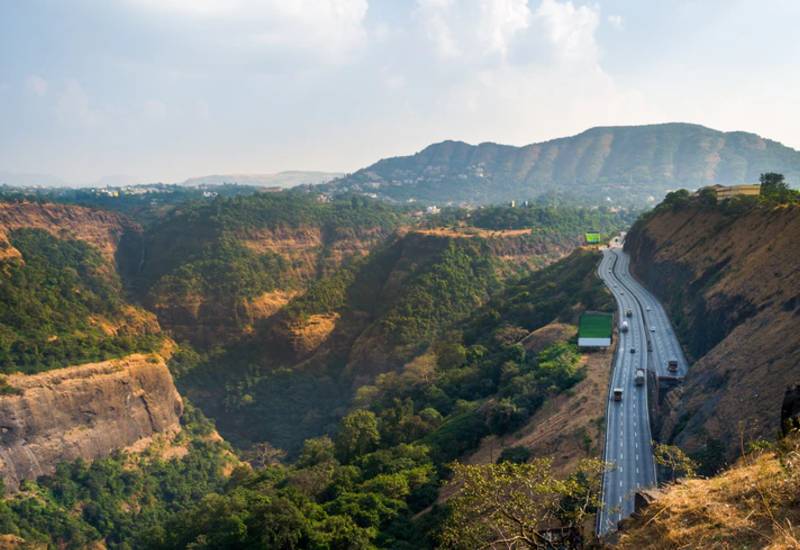 If you travel from Lonavala another 5 kilometres, you will reach Khandala.
Khandala is a hill station near Pune with exquisite views and deep valleys. It has lush vegetation, waterfalls, and lakes.
Khandala provides a pleasant climate all year round, making the scenery mesmerizing and peaceful.
Khandala is a popular hiking destination with trips that include the Rajmachi Fort, Duke's Nose, Visapur Fort, Korigad Fort, Tung, and Tikona Fort.
Along the Mumbai-Pune route, Khandala is often visited alongside Lonavla and Karjat.
Khandala is a beautiful place to go on weekends. It is near Pune, Lonavla, Mumbai and Karjat.
7) Karjat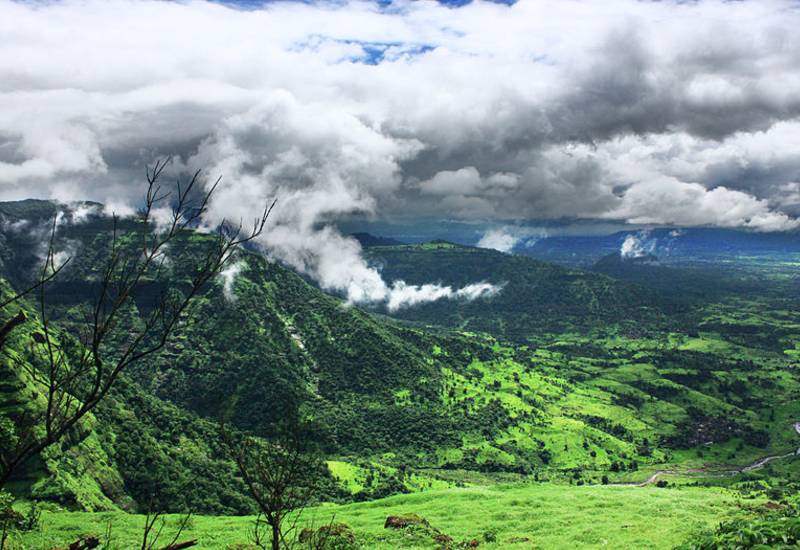 The lovely Karjat hill station is located between Mumbai and Pune.
Karjat is a picturesque village found in the Raigad district of Maharashtra. The Bhor Ghat mountain road encloses it and lies between the Shayadris.
The place is home to lush green agricultural fields and farmhouses.
The river Ulhas, which originates in the Karjat hills, supports water sports activities such as rafting and offers mountain sports like hiking and climbing.
Visiting the hill stations is also a must for tourists who visit Pune. The fantastic breathtaking scenery has also made it a favourite picnic spot.
8) Malshej Ghat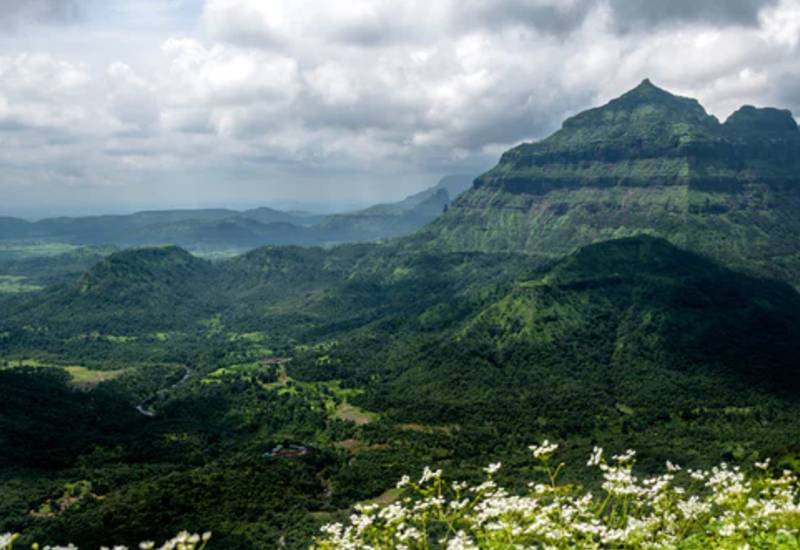 Malshej Ghat is one of the most beautiful places in Maharashtra. The mountain range covers it, and it is very pretty.
Malshej Ghat is a perfect place to go on the weekends. It is beautiful, and many people like it.
This land is found in Maharashtra's Pune district. It remains clothed in greens throughout the year.
The Malshej Ghat is an amalgamation of history and in lap of nature. One can find beautiful waterfalls, lakes, and temples in the region.
This is a place where flamingos come during the rainy season. It is at an altitude of 700 meters above sea level.
Beautiful dams, big forts and the mountains called the Western Ghats rugged to make this a beautiful place. There are also Buddhist Caves that date back to the 3rd century AD.
Malshej Ghat is a good place for people who like to walk. Some many trails and hills are very pretty. Malshej Ghat is also a good place for people who want to hike.
The forest in the Western Ghats is also home to many different kinds of animals. Birds are the most common kind, and they live there too.
9) Matheran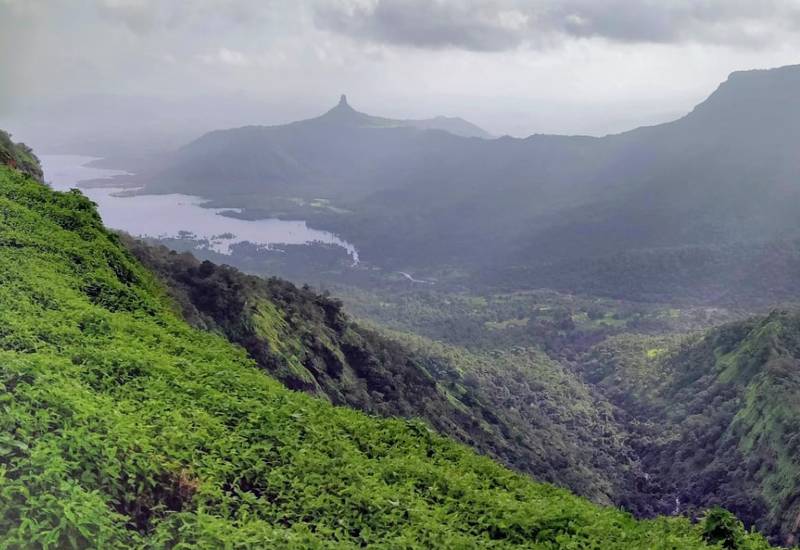 Matheran is a small hill station near Pune, Maharashtra; Matheran lies at an altitude of 800m and is a favourite monsoon getaway. It has lakes, forests, and other points to enjoy nature.
It is a good place for you to go if you live in Pune or Mumbai. It's a site that has eco-tourism, and it is perfect for weekends.
Cottages or villas near Matheran offer a stunning view of the natural beauty surrounding them.
Matheran is a car-free hill station, making it the only one in Asia.
To the delight of kids, you can take a toy train ride up the mountains.
In addition to Panorama Point, there are several other points of interest in this area, such as Heart Point, Porcupine Point, Monkey Point and One Tree Hill Point.
If you are looking for lodging, there are many guest houses in Matheran that offer overnight stays.
10) Jawhar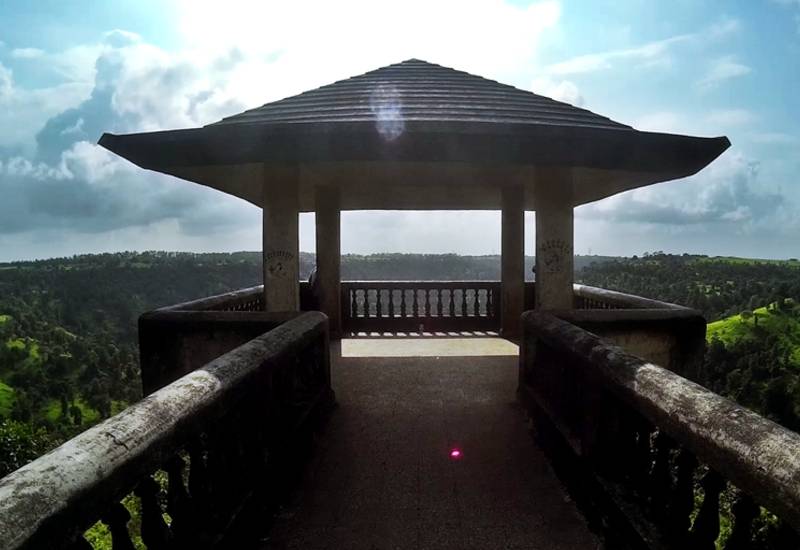 Jawhar is called the Mini Mahabaleshwar of Thane. It is surrounded by mountains, and it is beautiful and green.
Earlier, this was in the Thane district, but now the same area has been included in Palghar. The hill station is not only magnificent but amusing with its cultural ethics and architectural marvels that date back centuries.
It was a significant place for Maratha king Shivaji and his army.
Jawhar is a less explored hill station. It is an excellent way to escape from the hustle and bustle of the city.
This town has a lot of beautiful nature. There are verdant valleys, mountains, deep woods, waterfalls and more. The climate is also lovely all year round.
11) Amboli
Amboli is a hill station near Mumbai in the south of Maharashtra. It is located in the Sahyadri Hills of Western Hills and is a part of "Eco Hot spots."
Amboli is a place that is surrounded by other sites. Kolhapur, Belgaum and Panjim are all around Amboli.
A vacation spot that is fun for people to visit because they can see a lot of different things. It's good to do because it's affordable and there are many things to do.
12) Saputara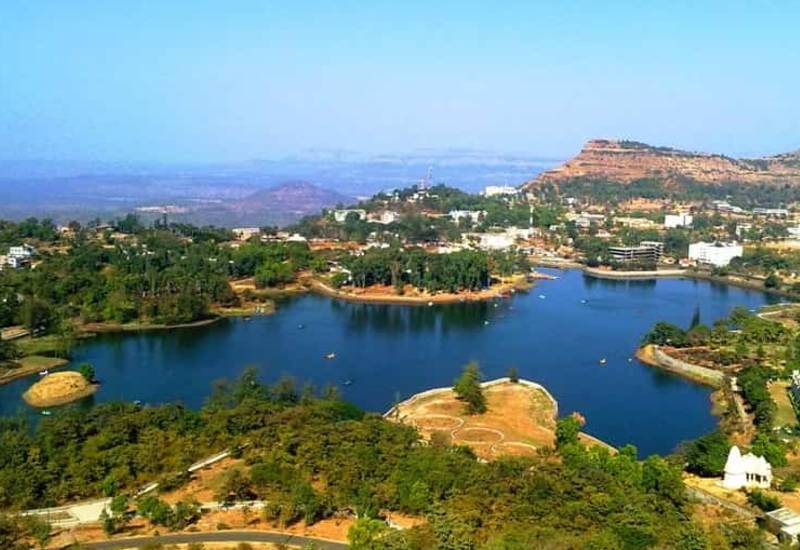 Saputara is a popular tourist destination located in the Dang district of Gujarat.
It is 250 km from Mumbai and 4 km from the border between Maharashtra and Gujarat.
Being the only hill station in Gujarat, it is situated at a height of 1,000 meters and attracts tourists during summer.
Saputara is a beautiful hill station that's perfect for people who enjoy both art and nature.
Artist Village is a place of artwork by artists from different countries and nationalities. Artist Village is only a few kilometres from Saputara.
The event brings together a variety of craftspeople and small businesses from the nearby region. There are some local stores and stalls that sell things like Bamboo artefacts. You can get a souvenir.
The Hatgadh Fort is an amazing site of historical significance built by Shivaji during his reign. The statue of Lord Shiva sits atop this fort, emanating a holy atmosphere.
13) Ratanwadi
Ratanwadi is a small village in Maharashtra known for its scenic beauty and this hill station near Nashik.
Radangad Fort is thus a major tourist attraction for its legacy, architecture and history. Ratanwadi allows adventurers to hike, go sightseeing, or do both in one place.
This is a popular place for hiking. You will see beautiful views along the way. The excellent views of the Kalsubai Peak, check dam on the river, and other attractions make this place a stunning retreat.
This is one of the hill stations near Nashik. It will give you a lot of pleasure when you visit it.
14) Tamhini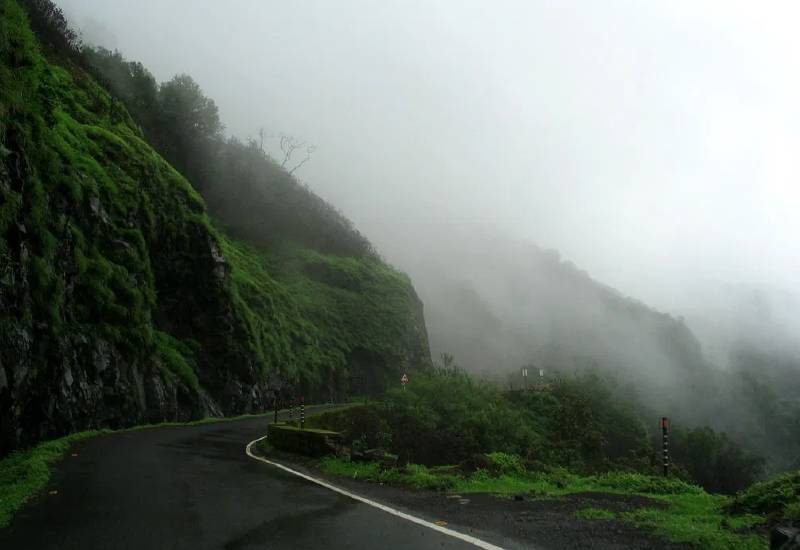 Tamhini Ghat is a mountain pass that is situated between Tamhini and Mulshi.
The Tamhini hill station is one of the most popular destinations in Maharashtra.
There are many places to visit here. Many people who live in the city might want to come here for a weekend because there are many things to do.
The surrounding is very beautiful. There are lakes, forests, and many waterfalls.
Sitting in the Western Ghats and getting more relaxed as you go higher, this place is a good mix of natural beauty mixed with towns and villages well-connected by roads.
This place becomes more beautiful during the monsoons. When it rains, the ground is green and brown hills surround it. It's a treat to watch nature in this place.
Tourism to Tamhini Ghat is not complete without exploring the Mulshi Dam backwaters and going on a river rafting trip.
You have to reach a place called Kolad by going over the bridge across the river named Kundalika.
15) Karnala
Karnala, one of the lesser-known hill stations around Pune, offers spectacular views.
In reality, this is a perfect weekend getaway near Pune with many trails, forts, hills, and it has fresh vibes.
If you like treks, then Karnala is an excellent place for you. The beautiful natural views and fresh air will impress you.
Karnala Bird Sanctuary in the Raigad district of Maharashtra is one hill station you must visit.
The place is close to Mumbai and Panvel. It is about 60 km from Mumbai and 12 km from Panvel.
The Sanctuary also has a hill fort with the same name. It is one of the most famous tourist attractions in this state. More than 150 types of birds live there.
The forest is full of trees. Some animals live in the woods, like monkeys and wild boars.
FAQ (People also ask)
Which are the best hill stations near Pune for weekends?
Lavasa – The towering mountains make the climate nice.
Lonavala – This place is famous because of the Pawna Lake. This area has many natural splendours.
Matheran – To find the perfect destination that is quaint, scenic, and loaded with activities and luxury resorts be sure to head over to Matheran.
Tamhini Ghat – Surrounded by lush green hills, the Tamhini Ghat is one of the most famous hill stations near Pune and offers numerous tourist attractions.
Which are the hill stations near Pune for monsoon?
Saputara – Considered a favourite among Pune's locals, Saputara is a lakeside town where visitors can find tranquillity.
Karjat – Karjat is a hill station best known for its natural beauty, including numerous waterfalls. Most of these attractions are more accessible during the rainy season.
Which is the famous hill station in Maharashtra?
Mahabaleshwar is one of the most popular places in Maharashtra province, a perfect hill station near Pune for honeymoon.
Which is the highest hill station in Maharashtra?
Suryamal – Suryamal is a high hill station in the region of Maharastra. This small but beautiful hill station is a place to see some amazing views.
Which is the best hill station near Mumbai?
Lonavla – Lonavla is the most popular of all the hill stations near Mumbai due to it's proximity to the city. …
Matheran – Not only is Matheran close to Mumbai, it's also an eco-friendly hill station that makes the perfect weekend getaway.
Hill stations near Pune within 100 kms.
Lavasa
Panchgani
Karjat
Andharban
Khandala
Hill stations near Pune within 200 kms.
Panchgani
Mahabaleshwar
Matheran
Tapola
Bhandardara
Lavasa
Panchgani
Karjat
Andharban
Khandala