Thursday evening I was in the office pondering about the weekend plan when I got a call from my friend Deepak, you can say it telepathy.
He said, "what about going on a bike trip to Mukteshwar"… without spending a second I replied .. let's go, man. This is our first bike trip to Mukteshwar from Delhi.
Mukteshwar Trip from Delhi

We started early in the morning and at 6 AM left our Noida house. Our black Thunder Bird was ready to take us to the mountains.
We started our Google Map and took NH-24. As we started early, traffic was smooth, the only heavy traffic was near Hapur.
After 2 hrs of the drive we reached Gajraula, we had breakfast, and after the rest of half an hour, we started again.
Moradabad bypass road was so nice, driving on that road was a pleasant experience.
After crossing Tanda, Bajpur, Kaladungi we reached Khurpatal at 12:30 pm and stayed there 15mins to relax.
Places to visit in Mukteshwar
The Beauty of Nainital Lake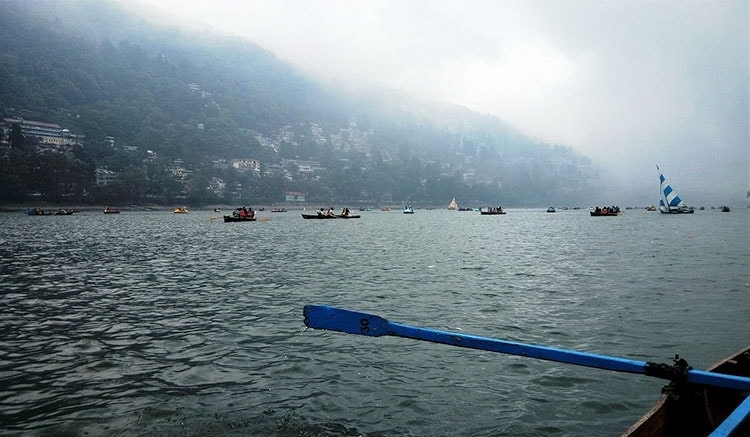 By 1:30 we were at Nainital Mall road. When we reached, as obvious, the beauty of Naini lake mesmerized us. We parked our bike and went for lunch.
By the time we finished our lunch, heavy rain had started, and tiny ice pellets were everywhere on the road.
After the wait of good 1-hour rain got slow, it was drizzling, but we left Nainital and started our journey to Mukteshwar.
Mukteshwar Temple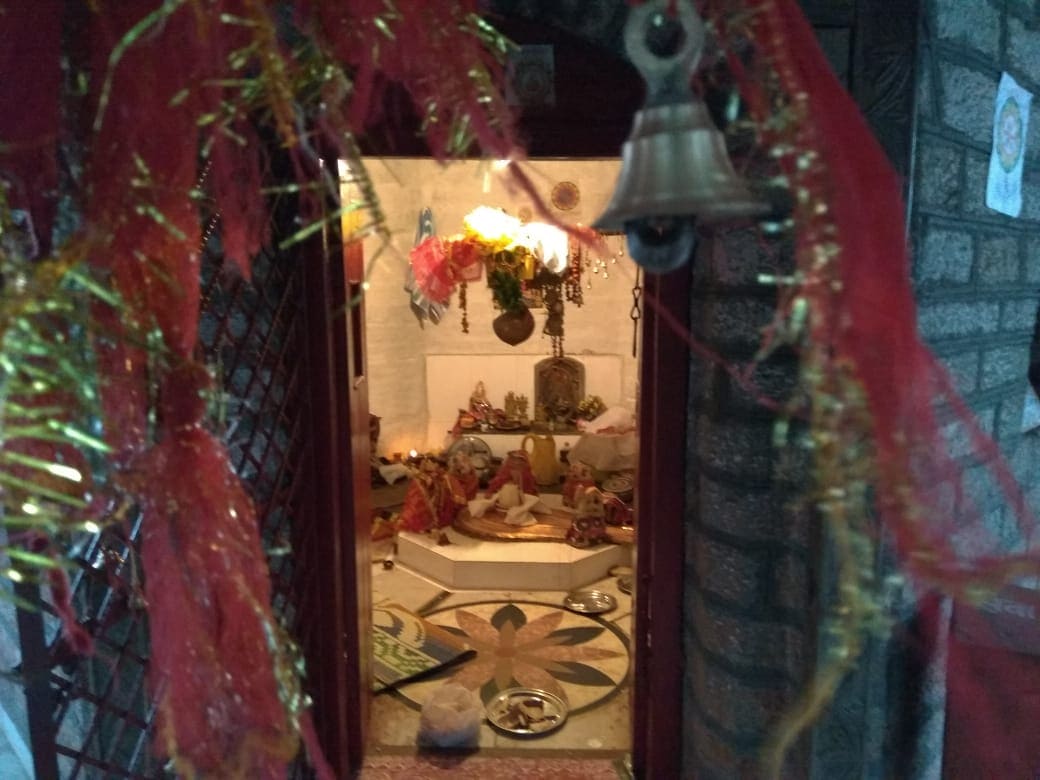 There are numerous mesmerizing natural spots on Nainital – Mukhsteshwar route.
We reached Mukteshwar at 4 pm completely drenched, and we were in a hurry to change our clothes because we were feeling cold.
After change and a little refreshment, we left for Mukteshwar temple, because sunset from that temple is a retreat for an eye.
Chauli Ki Jali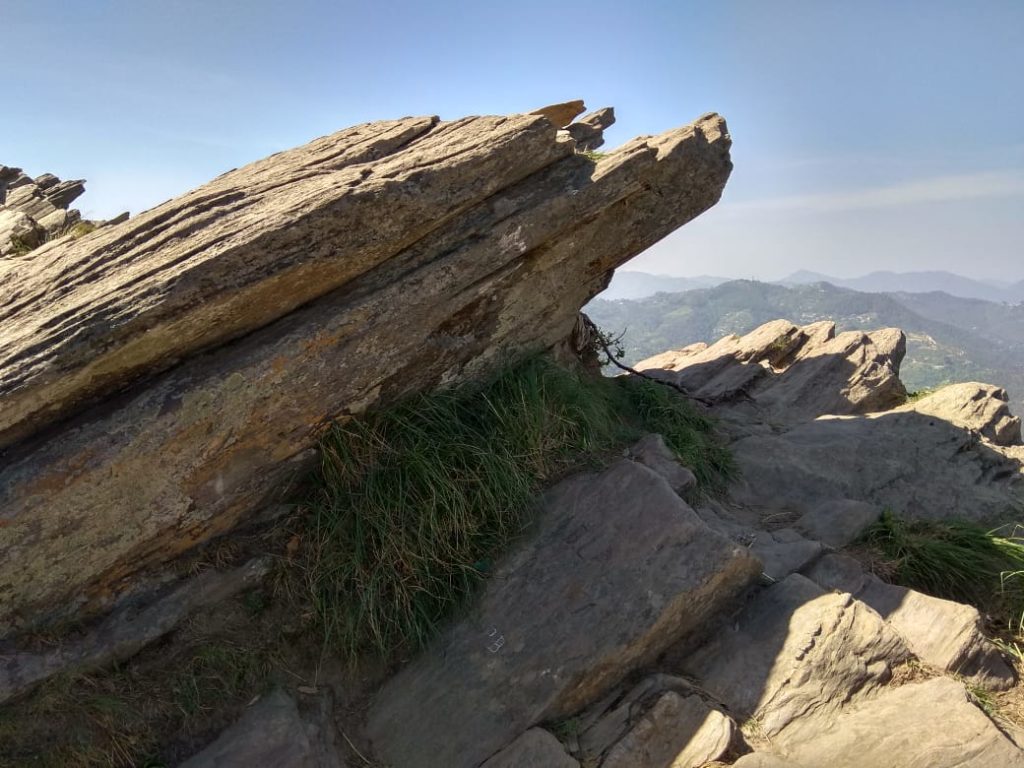 Sun slowly started to change its color to orange, we left the temple and started walking to see the major tourist attraction of Mukteshwar called Chauli ki Jali.
It is a small trek from the temple which takes hardly 5 minutes to reach there.
Chauli ki Jali gives you the panoramic view of snowcapped Himalayan mountains.
We took some photographs posing on Chauli ki Jali rocks and captured the shots of the beautiful sunset.
We returned as it was getting dark but we both decided to come again to witness the beautiful morning.
We woke up early in the morning to capture the beautiful sunrise. The sound of birds chirps always steal my heart, and the same happened when we went for a morning walk.
As already decided we went to Chauli ki Jali again to witness the beauty of this quaint and lovely place, morning view of the valley from there was amazing.
Cool breezes, the sound of Mukteshwara temple bells and chirping of birds hypnotized both of us and we sat there for more than an hour.
We ate Maggie with hot tea for breakfast at Chauli ki Jali.
Bhalu Gaad Waterfall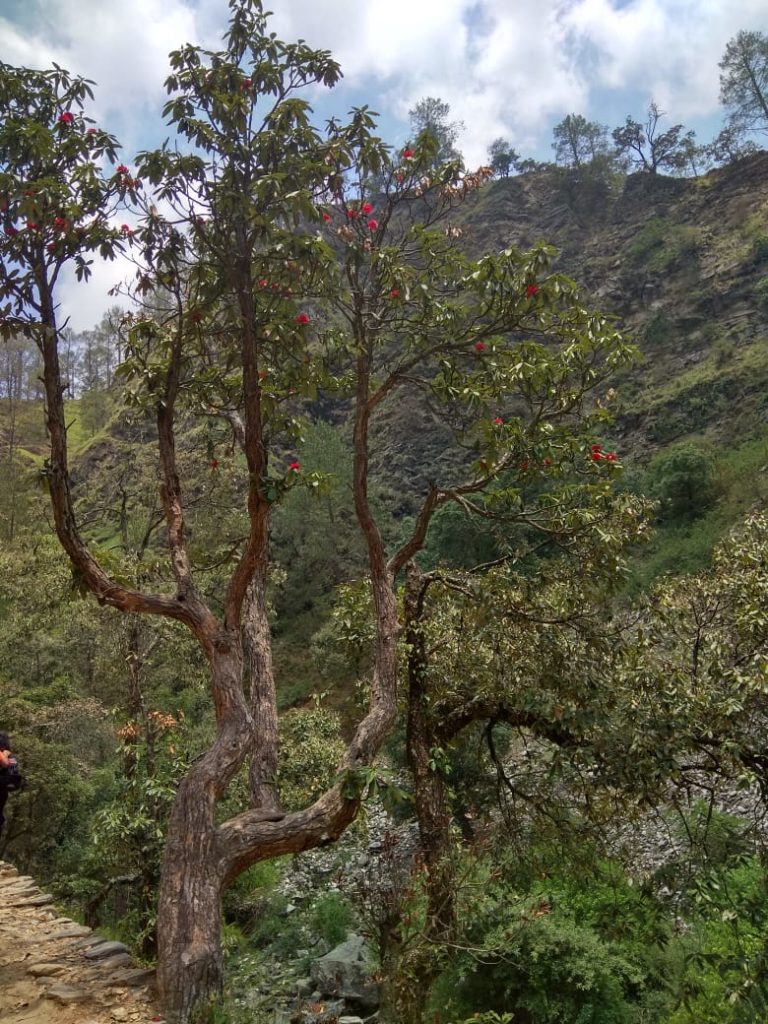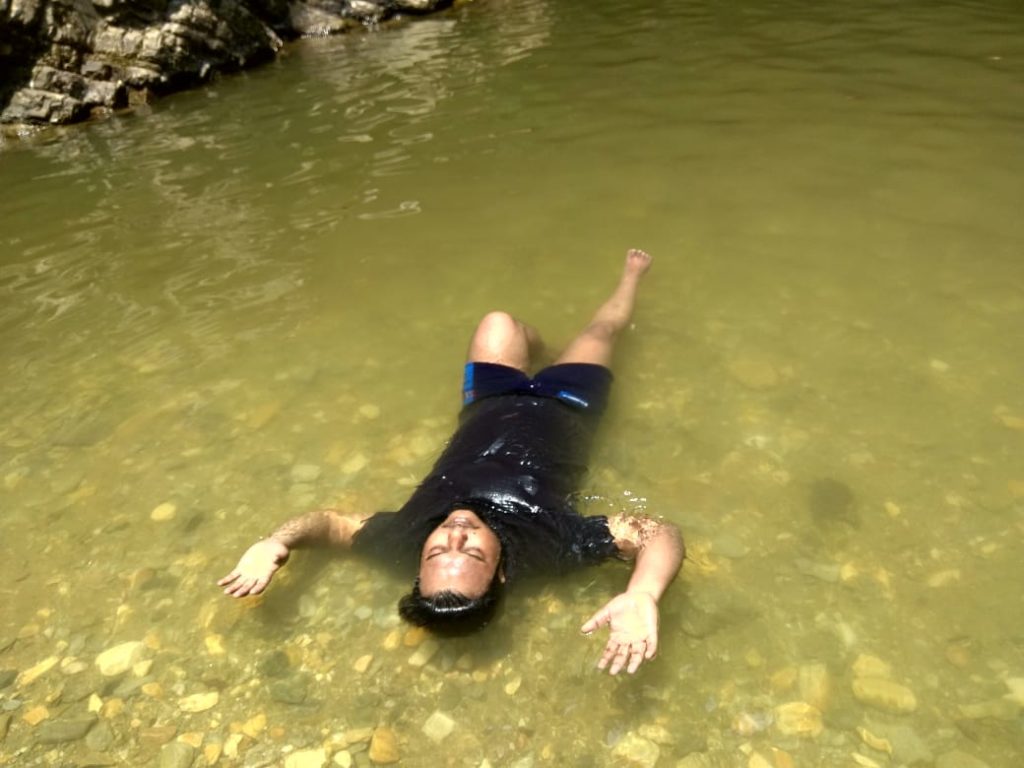 We checked out from the hotel and left for another major attraction of Mukteshwar called Bhalu Gaad Waterfall.
It is 14km approx. from Mukteshwar and falls on the Bhimtal-Mukteshwar route.
To reach there, you need to trek around two km or say 45 – 50 min trek from drop off point, the best part is some river crossing points and narrow rock ways make this trek interesting.
Trek is not difficult, but last 100-150 meters can be difficult for elderly people and couples with infants.
Bhalu Gaad is a small waterfall but a good place to spend your time there.
Small fishes in the pond give you the pedicure once you will enter the waterfall…. We spent 2 hrs at the spellbinding waterfall and overall experience was awesome.
I would say it is treasure amidst the woods.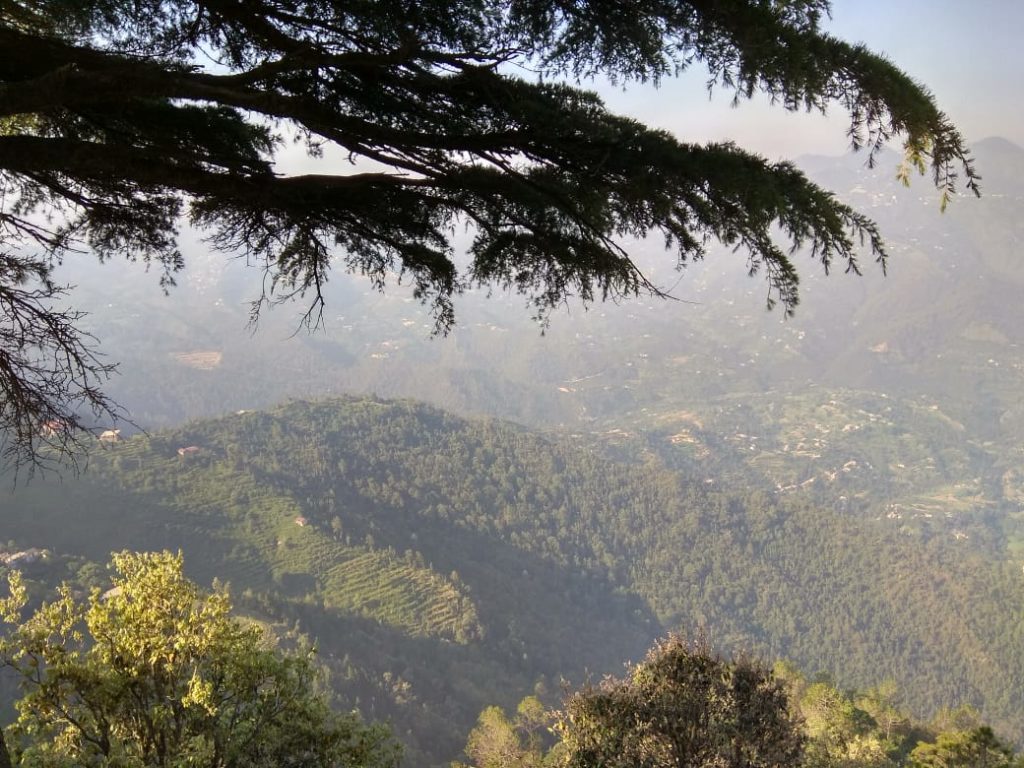 We had a great time in Mukteshwar away from the city busy life… At 3 pm we left for Delhi with lots of memorable moments.
Let me give you a short note about Mukteshwar: Mukteshwar is 55kms from Nainital, and is famous for Mukteshwar temple, Chauli ki Jali, Veterinary research institute and Bhalu Gaad Waterfall.
Mukteshwar temple is a Lord Shiva temple, and Swami Mukteshwara took samadhi here.
Chauli Ki Jali is at a distance of 200 meters from the Mukteshwar temple and adventure activities like rock climbing, free jump, archery etc available here.
Best part is you can get guides to do all these activities.
At this rocky place, there is a hole in a big rock.
As per old mythical belief, if a barren woman passes through the hole on Shivaratri, then she is blessed with a child.
Unlike Nainital, which is overcrowded, Mukteshwar is a nice destination to spend your weekend.
Nainital, Bhimtal and Sattal all these famous lakes are very close to Mukteshwar.
I would recommend everyone who loves nature and wants to spend some time with nature in peace must visit Mukteshwar.
Enjoy your next weekend !!