From the last few days, my tourrific mind was bugging me to explore "Udagamandalam" What…?? you haven't heard about it..?? ..Ohh ok then let me tell you its popular name which is "OOTY."
I knew your reaction would be "Ohh common." As you all know it is in Tamil Nadu and known for its tea plantations, pine trees, and many awesome tourist attractions in Ooty.
So, let me tell you about my memorable journey – Bangalore To Ooty trip.
There are many ways through which you can reach Ooty; I decided to go by the road.
I started from Banglore early in the morning to avoid traffic on the Mysore highway which is very prevalent on the weekend.
Earlier the roads were not good, but things have changed now, you will get four-lane road up-to Nanjanagudu but at the cost of some beautiful old trees.
Here is my journey started to explore tourist places in Ooty in 3 days.
Best places to visit in Ooty in 3 days
---
Bandipur (Experience of Jungle Safari without any cost)
After driving for four hours, we took rest and had our breakfast. After a cup of coffee, sandwiches and chips we started again towards Bandipur and by 9:00 AM we reached Bandipur.
The good thing about crossing Bandipur is that it gives you the experience of jungle safari and you can witness some wildlife of Bandipur while driving.
After driving for a while finally, we crossed the Arch and entered the bridge which connects Karnataka to Tamil Nadu and by 10 AM we were in Masinagudi.
I would like to mention that from Masinagudi to Ooty there are 36 hairpin bends.
Drive from Masinagudi to Ooty is awesome through the jungle which gives you beautiful Nilgiri Hills view.
I reached Ooty at 11:30 and checked in to my homestay.
Ooty Lake (One of the Lake from 5 beautiful Lakes in Ooty)
After refreshment and relaxation of more than an hour, I started to explore Ooty and Ooty lake was first on the list as it is one of the most sought-after destinations in the town.
I found Ooty Lake average because of the crowd.
It is open all seven days a week from 10 am to 6:30 pm. The entry fee for an Indian is 10 rupees, but boating is a bit expensive.
You will have to pay 160 for two-seater pedal boat for 30 minutes.
The boathouse is fantastic because it offers visitors to choose different types of boat's services including Paddle boats, Rowboats, and Motorboats.
I spent 30mins at Ooty Lake and moved to Rose Garden.
It is the largest rose garden in India where you can wander and enjoy the scenic beauty of plants and especially roses.
The place not only makes you feel relaxed but also teaches you the different types of rose species and their botanical names.
If you are a flora enthusiast then you must visit it.
Botanical Garden (A Garden with 6 different sections)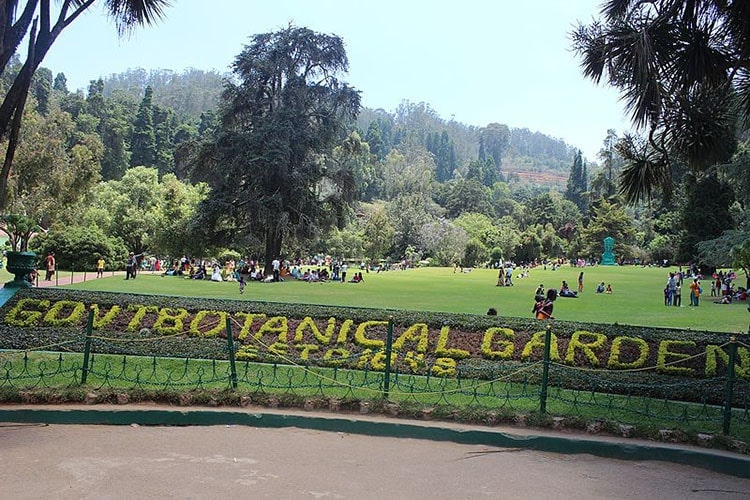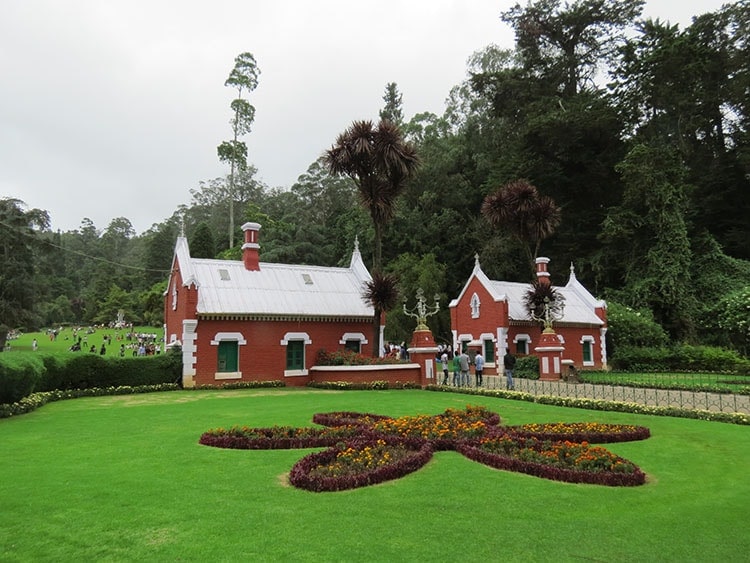 After attaining some knowledge from Rose Garden I jumped to Botanical Garden to find exotic and indigenous species of plants, trees, herbal and bonsai plants.
The garden is divided into six different gardens including Lower Garden, New Garden, Italian Garden, Conservatory, Fountain Terrace, and Nurseries.
I spent nearly two hours at the gardens and enjoyed every bit of it.
Later in the evening, I enjoyed some live music and after dinner, I enjoyed stargazing night at the resort.
Nilgiri Hills & Kamraj Sagar Lake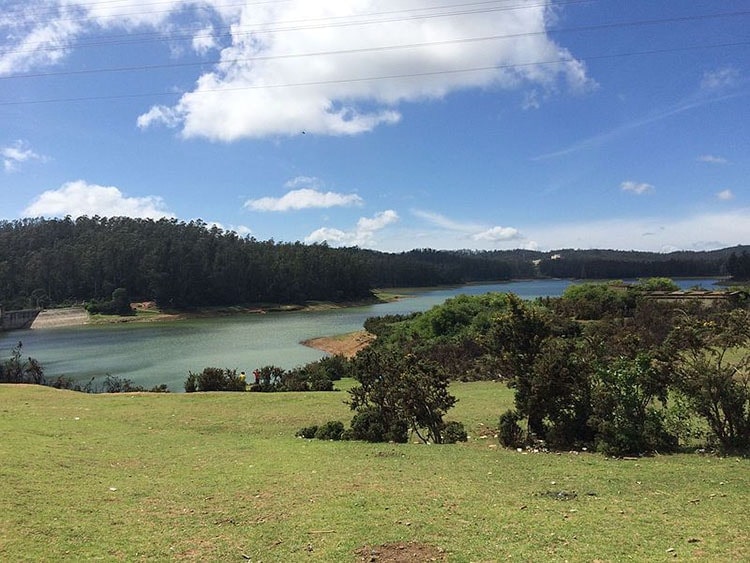 Next day I woke up early in the morning and after a short nature walk of the Nilgiri hills, enjoyed my breakfast and left for my Ooty sightseeing.
I began with Kamraj Sagar Lake. It is beautiful and situated at a high altitude. The place is known for its serene beauty that offers a spectacular view of the dam.
It is an ideal picnic spot which you can visit with your family.
The park opens every day from 9 am to 6 pm. After spending some time there, I moved towards my most favorable spot and that is Pine forest.
Pine Forest (Wenlock Downs & Shooting Point)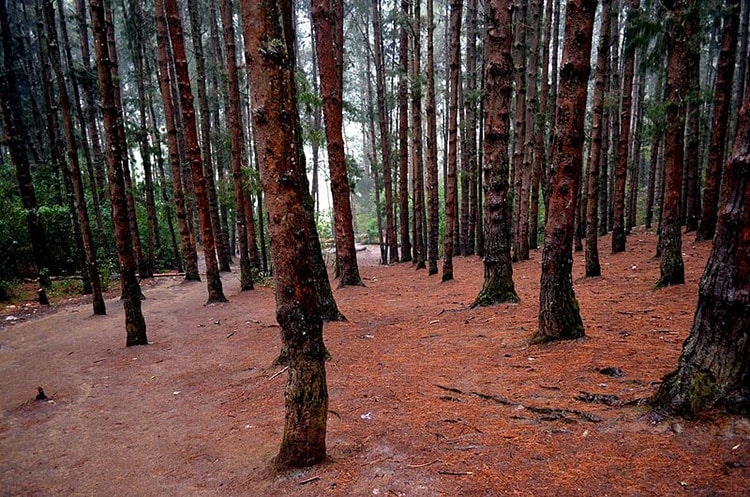 Pine Forest is one of the most well-known places in Ooty. Well, the beauty of the place will make you feel like sleeping on the road and not waking up ever again.
The trees there are so properly ordered that I started questioning the nature – how? I mean, when you look at the trees' placing, you can do nothing but stand in amazement.
But the place which amazed me most with its beauty was Wenlock Downs. The place is also called as the Shooting Point, thanks to all the movies that have been shot there.
The expenses and vast meadows are breathtaking at Wenlock down. After visiting the place I understood how beautiful it is.
It is one of those few places where you see endless lush green grass. It is located 9 km away from Ooty, but it is certainly worth visiting.
Pykara Lake & Pykara Falls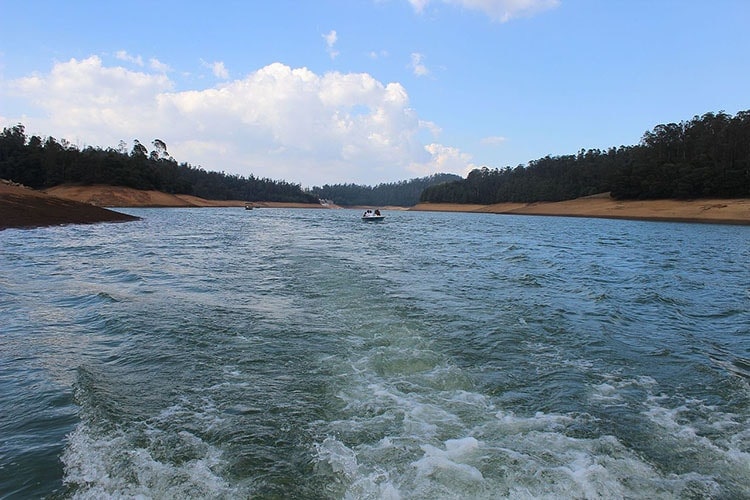 And finally, I reached Pykara falls. Pykara basically is the name of a village and river that 19 km from Ooty. I am not exaggerating, but the place is just heaven to look at.
The water falling from the dam and scenic beauty surrounding the falls are strong enough to blow your mind away.
You can even enjoy boating service to explore the depths of nature's beauty. I spent almost 2 hours there and I can say that it was the highlight of my second day's journey.
In the evening I went to St. Stephen's Church, built in 1830 and still managed to mesmerize you with painted glass works, there is a graveyard behind the church with interesting inscriptions on the tombstones.
The church is a beautiful and quiet place to spend some time there in peace. Tonight when I reached resort I was totally exhausted and slept early.
Doddabetta Peak (Highest mountain in the Nilgiri mountains)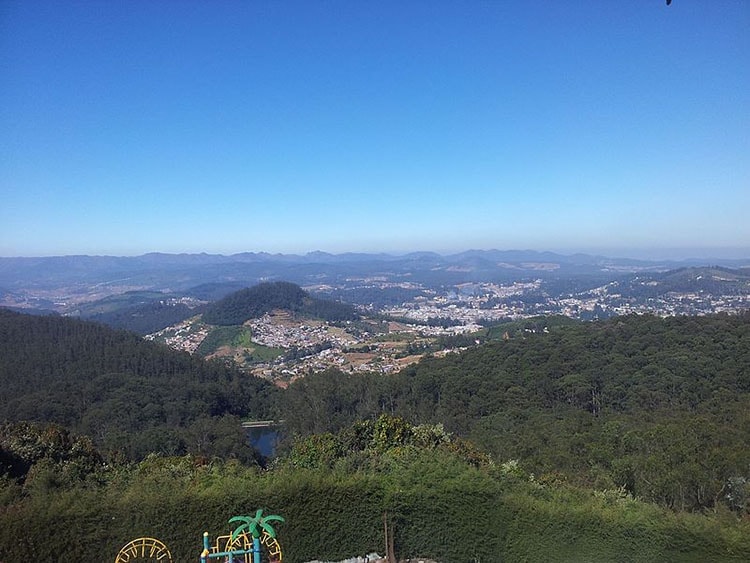 My third and the last day at Ooty began by visiting Doddabetta Peak. It offers a beautiful view of Ooty.
A peak is an awesome place for trekkers, but nature enthusiast can also take the time out to feel the beauty the place possesses.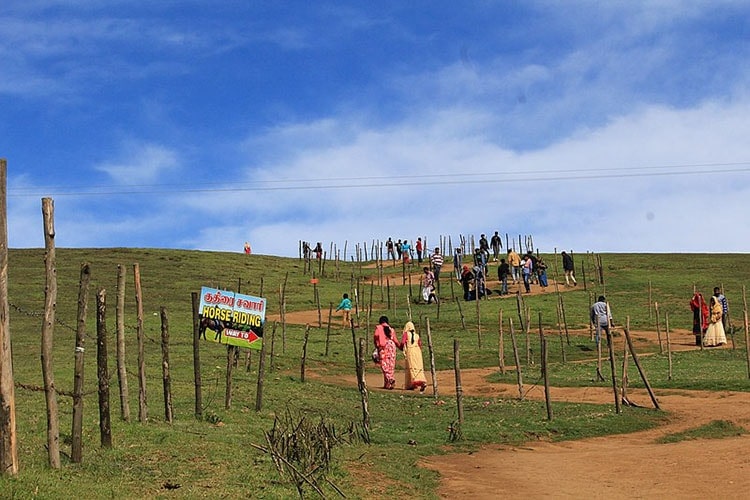 Echo Rock or Lamb's Rock (One of the best viewpoints of Ooty)
Another point at Doddabetta peak is Echo point. Like the most echo points, this place was also a good place for me to become a child again. I shouted my heart out and the beauty left me mesmerized.
You can have a good time here with kids, but you need to be careful. I spent almost 15-20 minutes there and as always it was surreal for me. The beauty of nature can be witnessed at the Echo Point.
Dolphin Nose (Look like a nose of a Dolphin)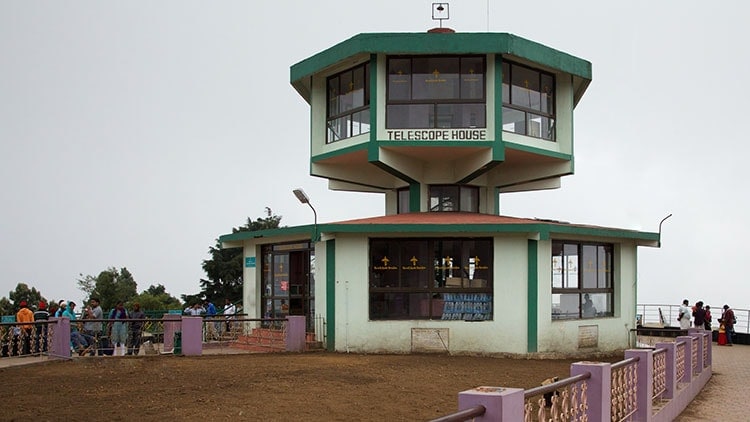 My last destination was Dolphin Nose Point. The road to the place is quite amazing as it features greenery and a few waterfalls.
As the name suggests, you will get a view of dolphin's nose and a mesmerizing view of the landscape.
It is located 1,550 Meter (5075 Feet) above sea level and it offers a beautiful view of the clouds.
After traveling restlessly for three days, I decided to end my journey and return back to Bangalore.
All I would like to say is that if you are a nature lover, then do visit the place.
So i suggest you to read my article "Places to visit in Ooty in 3 days" to take some experience of places.