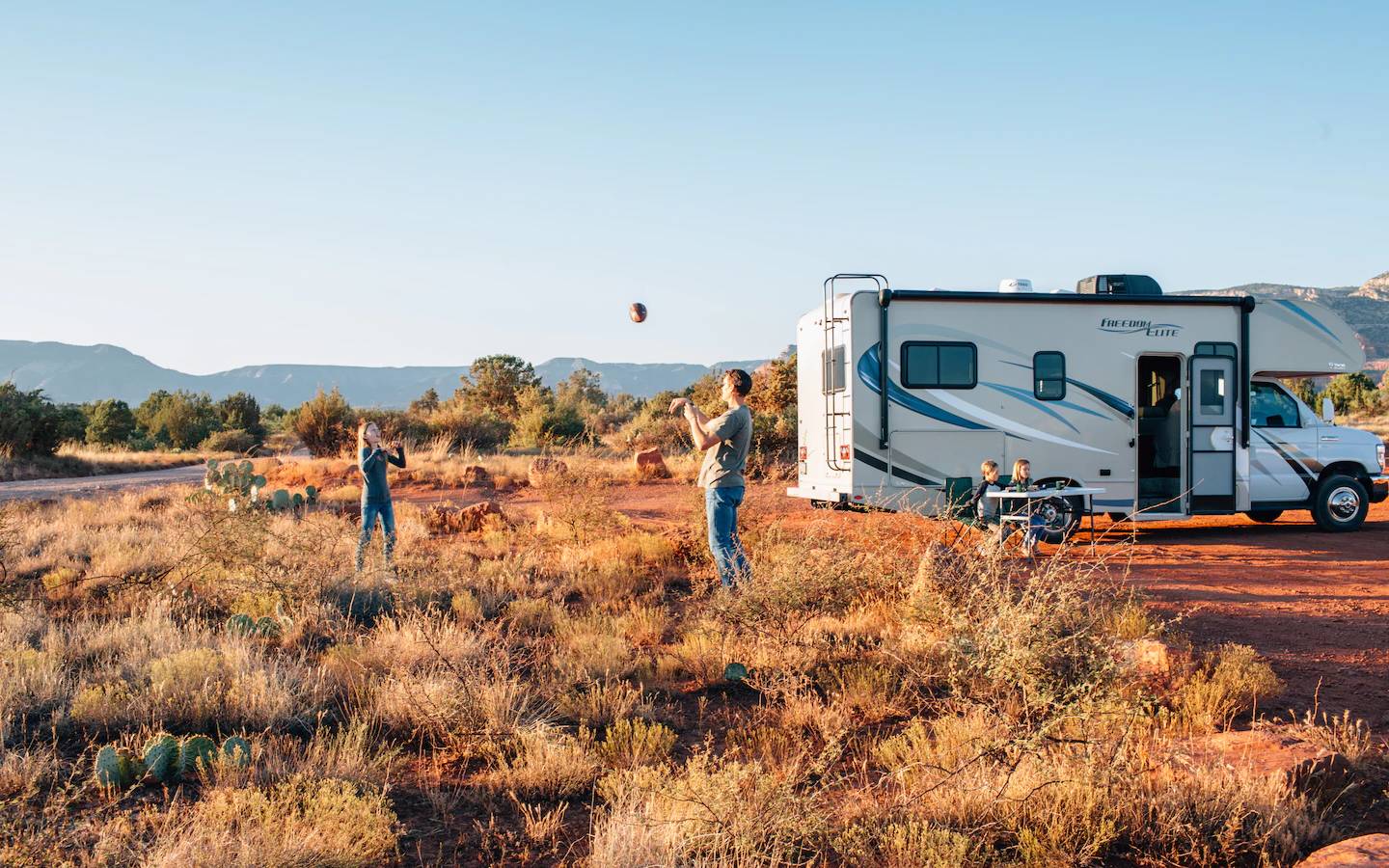 Rent a Caravan and Experience the Adventure on Wheels
Road trips with rented caravans are popular in scenic countries like Australia, New Zealand, and the USA. Unfortunately, this culture never caught on in India, a country famous for its breathtaking sights and delicious flavours.
India has vibrant cultures, breathtaking landscapes, and rich history. From the majestic Himalayas to the golden beaches of Goa, there is so much to see and experience.
Rent a caravan allows you to travel wherever you desire, stopping at the sights that interest you the most.
A caravan is a mobile home or camper that provides comfortable and convenient accommodation for travellers. It is designed to be towed by a vehicle, allowing users to explore various destinations without worrying about finding accommodation.
Caravans come in different sizes and layouts, offering ample storage space, kitchenettes, washrooms, and sleeping quarters.
They are particularly popular for road trips and family holidays, providing a cosy and self-driven campervan experience.
Whether travelling around your country or exploring another, renting a caravan allows you to have the comforts of home while enjoying the adventure of the road.
It is a cost-effective and flexible option for travel enthusiasts, offering a combination of facilities in one compact space.
With the freedom to roam and a sense of safety, caravans provide a unique way to experience the outdoors while still enjoying the comforts of modern living.
Different Types of Caravans to hire
A Caravan on rent is a fantastic option for a road trip or a family holiday. Caravans provide ample storage space, comfortable sleeping arrangements, and a combination of facilities that make them perfect for motorhome adventures.
Various caravans are available for hire, each with unique features and benefits.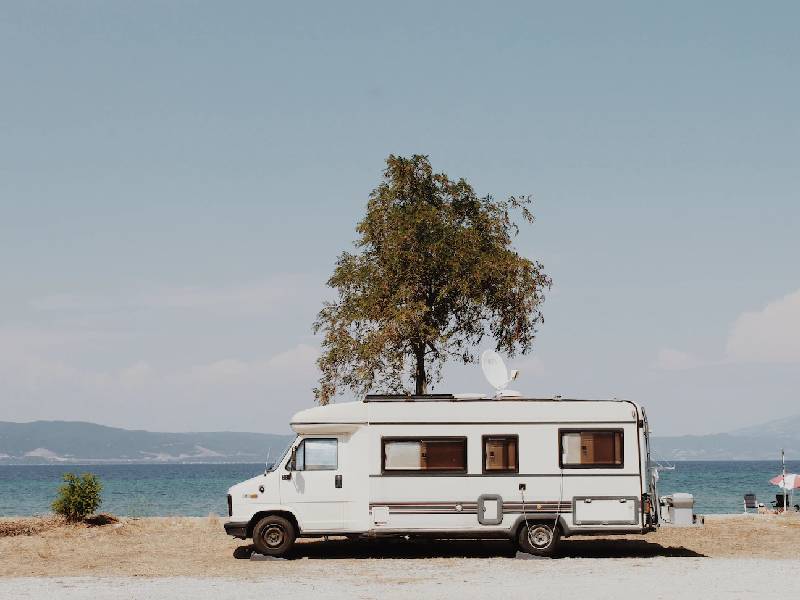 Luxury caravans
Luxury caravans are the epitome of comfort and style. These caravans have high-end amenities, luxurious interiors, and top-notch finishes.
They offer a perfect blend of elegance and practicality, ensuring a memorable vacation.
Static caravans
Static caravans are another popular option. These accommodation units are in holiday parks and provide a cosy and homely atmosphere.
Perfect for those who prefer a more permanent holiday abode, static caravans come in various sizes and include all the necessary amenities for a comfortable stay.
Berth caravans
Berth caravans are designed with sleeping arrangements in mind, making them ideal for families or larger groups.
With multiple sleeping areas, these caravans offer flexible accommodation options, ensuring everyone has a comfortable resting place after a day of exploring.
You can expect a safe and enjoyable travel experience regardless of the type of caravan you choose. Caravans provide everything you need, from kitchenettes to washrooms, ensuring that you have all the necessary facilities on the go.
Whether travelling through scenic landscapes or exploring the bustling streets of Mumbai, caravans offer a convenient and hassle-free way to enjoy your holiday.
So, if you're looking for a luxurious caravan or a motorhome adventure, consider renting a caravan that suits your needs.
Reasons to Rent a Caravan
Renting a caravan is an excellent choice for a unique and adventurous vacation experience. There are several compelling reasons to consider renting a caravan.
Firstly, it allows you to explore at your own pace, providing the flexibility to visit multiple destinations without the hassle of booking separate accommodations.
Additionally, caravans offer ample storage space, allowing you to carry all your essentials and travel comfortably.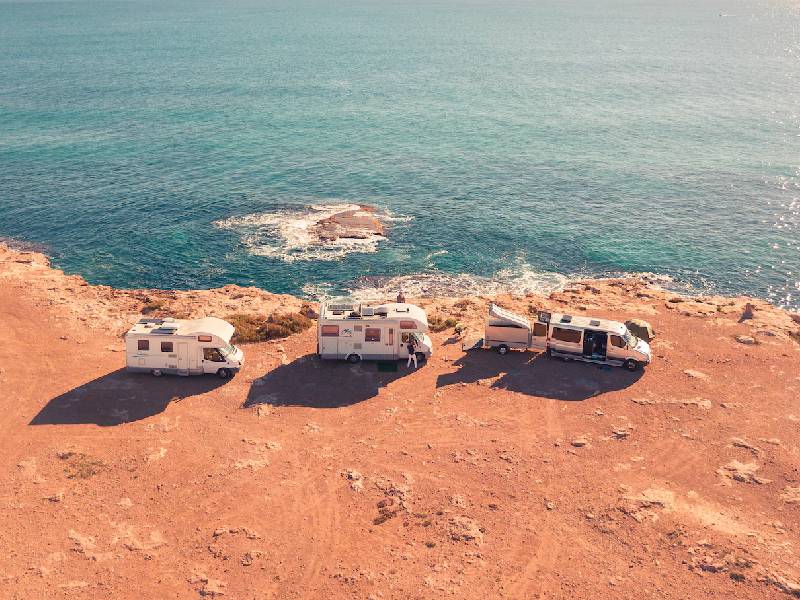 Whether embarking on a road trip with your family or seeking a solo adventure, renting a caravan is convenient and cost-effective.
Moreover, caravans are equipped with all the necessities, such as proper washroom facilities and basic kitchenette amenities, ensuring a comfortable and hassle-free journey.
So, whether planning a trip to the picturesque countryside, National parks or a beachside getaway, renting a caravan promises a fulfilling and unforgettable experience.
Cost Benefits
Renting a caravan can provide numerous benefits, making it a cost-effective option for road trips or family holidays. Renting a caravan can lead to significant savings compared to staying in hotels or booking Airbnb accommodations.
Additionally, Caravan provides flexibility in terms of meals. Most caravans have basic kitchenette facilities, allowing travellers to cook their meals.
This eliminates the need to dine out for every meal, which can be costly, especially for larger families.
Overall, renting a caravan provides a cost-effective option for travellers, allowing them to enjoy the freedom of the open road while keeping expenses under control.
Flexibility and Convenience
Renting a caravan offers flexibility and convenience for travellers, allowing them to explore multiple destinations at their own pace.
Unlike fixed itineraries or accommodation bookings, Caravan allows changing plans on a whim and discovering hidden gems.
One of the key advantages of renting a caravan is the convenience of having all the necessary amenities on board.
Caravans are equipped with everything from kitchenettes to washrooms for a comfortable journey.
Moreover, hiring a caravan eliminates the hassle of constantly moving from one hotel to another. Travellers can stay at a location of their choice for as long as they desire, fully immersing themselves in the surroundings.
Whether it's a scenic national park or a charming coastal town, caravans offer the flexibility to explore without time restrictions.
Comfort and Amenities
Renting a caravan offers a comfortable and convenient stay for travellers, thanks to its ample storage space and a combination of facilities that ensure a comfortable journey.
Caravans have proper washroom facilities, providing privacy and convenience throughout the trip. The basic kitchenette allows travellers to prepare meals and enjoy home-cooked food, saving money on dining out.
With spacious interiors and ample storage space, caravans provide a comfortable stay for families and groups. Travelers can bring their personal belongings and easily access them whenever needed.
This eliminates the hassle of constantly moving from one hotel to another, providing a sense of familiarity and convenience.
Unique Experiences
Renting a caravan offers unique experiences that go beyond the conventional modes of travel. With the freedom and flexibility to explore off-the-beaten-path locations, travellers have the opportunity to create unforgettable memories.
Immersing oneself in nature becomes effortless, as caravans allow for a close connection with the surroundings.
Imagine waking up to the soothing sounds of chirping birds and the gentle rustling of leaves. With a caravan, you can park amidst lush green forests or by serene lakesides, enjoying the tranquillity of nature like never before.
Engaging in unique activities such as birdwatching, hiking, or even stargazing becomes a part of your everyday routine.
Caravans open up a whole new world of destinations and perspectives. You can visit pristine national parks, remote beaches, or charming countryside towns often overlooked by mainstream tourism.
Experience the bliss of camping under the stars in remote wilderness or wake up to the breathtaking views of snow-capped mountains.
No longer bound by strict itineraries and check-in times, renting a caravan allows you to take things at your own pace.
Whether you want to spend a few extra days exploring a hidden gem or enjoy the freedom of spontaneous detours, the choice is yours.
How to Find the Best Caravan on Rent
Finding the best caravan on rent is the key to unlocking a remarkable and unforgettable travel experience. With a wide range of options available, it can be overwhelming to know where to begin. But fear not, as we have you covered.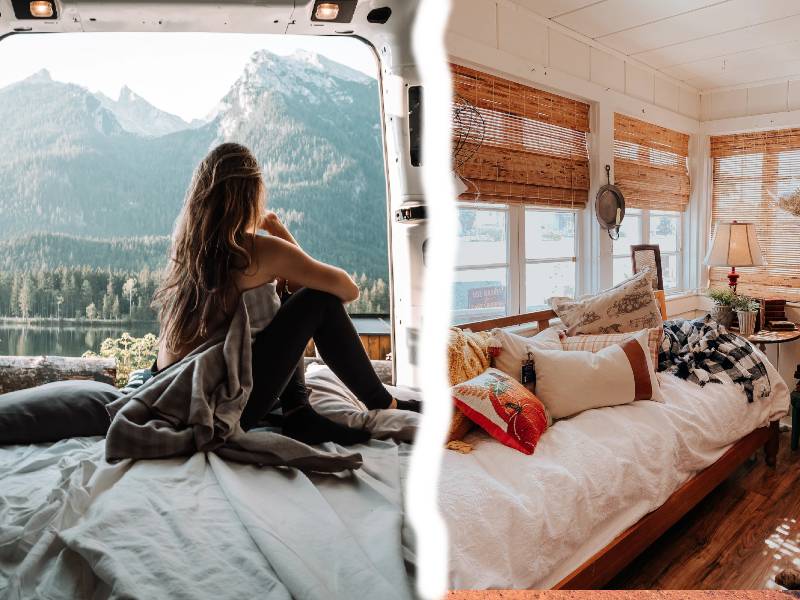 You can find the perfect caravan that meets all your needs and preferences by following a few simple steps.
Whether you are looking for luxury caravans with ample storage space or self-driven campervans for family holidays, there is a caravan out there that is just right for you.
Each option offers unique facilities and features, from motorhome adventures to static caravans.
By considering location, price, and amenities, you can confidently find the best caravan on rent that allows you to embark on the road trip of your dreams.
So sit back, relax, and get ready to experience the freedom and joy of caravan travel.
Check Reviews and Ratings
When searching for a caravan to rent, it is crucial to check reviews and ratings. These valuable insights can give you a clear picture of the rental company or owner's reputation, the condition of the caravan, and the overall customer experience.
Reviews provide firsthand accounts from previous renters, allowing you to check the level of satisfaction they experienced.
Reviewing reviews can uncover potential issues or concerns during your trip, helping you make an informed decision.
Ratings offer a quick snapshot of the overall quality and reliability of the rental. Higher ratings indicate a positive experience, while lower ratings may suggest issues to consider.
In conclusion, before selecting a caravan to rent, it is essential to check reviews and ratings. Don't overlook this crucial step, as it can greatly impact the success of your rental experience.
Compare Prices and Options
Several important factors must be considered when comparing prices and options for hiring a caravan.
These factors will help you decide and choose the best rental for your needs. Here are some key factors to keep in mind:
Rental Rates
Compare the prices of different rental companies or owners to find the most competitive rates. Consider the duration of the rental and any discounts that may be available for longer stays.
Deposit Requirements
Check the deposit amount required by the rental company or owner. Ensure you understand the refund policy and any conditions that may affect the return of your deposit.
Mileage Limitations
Some rentals may restrict the miles you can drive during the rental period. Consider your travel plans and choose a rental that offers sufficient mileage for your trip.
Additional Fees
Inquire about any additional fees that may be charged, such as cleaning fees, insurance costs, or late return fees. Be aware of these fees upfront to avoid any surprises.
Available Features
Consider the features and amenities offered with the caravan rental. Some rentals may have ample storage space, kitchenettes, proper washrooms, or luxury amenities like vanity vans. Choose a rental that offers the facilities and comforts important to you.
By comparing rental rates, deposit requirements, mileage limitations, additional fees, and available features, you can make an informed decision and find the perfect caravan rental for your upcoming trip.
Verify Insurance Policies and Coverage Details
When renting a caravan, one of the most important steps is to verify the insurance policies and coverage details. This step is vital to ensure adequate protection in case of accidents, damages, or theft.
Verifying the insurance policies is essential because it gives you peace of mind knowing that you are adequately covered during your rental period.
It protects you financially in the event of any unforeseen circumstances.
When reviewing the insurance policy, it is crucial to check the coverage limits. This includes the maximum amount the insurance will cover for damages or accidents.
You should also look into the deductibles, which is the amount you would need to pay out of pocket before the insurance coverage kicks in.
In addition to the basic coverage, it is also beneficial to consider additional coverage options. This may include coverage for personal belongings inside the caravan or liability coverage if someone gets injured while using the caravan.
Choose a Reputable Rental Company
Choosing a reputable rental company or owner is crucial when renting a caravan. Here are a few steps to help you find a reliable rental:
1. Research and gather information: Research different rental companies or individual owners in your desired location. Look for companies or owners with a strong reputation and positive customer reviews.
2. Check rental policies: Take the time to review the rental policies of each company or owner carefully. Look for policies that are transparent, fair, and flexible. Pay attention to reservation and cancellation policies, security deposits, and any additional fees or charges.
3. Consider the reputation and customer reviews: Look for companies or owners with a track record of providing quality service and well-maintained caravans. Read customer reviews and testimonials to get insights into other renters' experiences.
4. Compare prices and features: Compare the prices and features offered by different rental options. Consider the size and amenities of the caravans available for rent and any additional services or benefits offered by the company or owner.
5. Communicate and ask questions: Reach out to the rental company or owner and ask any questions or concerns you may have. Clear communication is essential to ensure that all your expectations are met.
By following these steps and conducting thorough research, you can select a reputable rental company or owner to provide you with a reliable and enjoyable caravan rental experience.
After Booking the Caravan on Rent
After booking the caravan on rent, there are a few important steps to ensure a smooth and enjoyable experience. Once you have chosen a reputable rental company or owner and carefully reviewed their policies, it's time to make the reservation.
After confirming your booking, it's a good idea to communicate with the rental company or owner to clarify details and ask questions. This clear communication is essential to ensure that all your expectations are met.
Additionally, inquire about any additional services or benefits the company or owner offers. By following these steps, you can have peace of mind and look forward to a memorable caravan adventure.
Vehicle Inspection Before Taking Possession of the Vehicle
When renting a caravan, conducting a thorough vehicle inspection before taking possession is important.
This inspection ensures that the caravan is in good condition and will provide a safe and comfortable experience throughout your trip.
Start by inspecting the exterior of the caravan. Look for any signs of damage, such as dents, scratches, or rust.
Check the tires for proper tread depth and inflation. Ensure all lights work properly, including headlights, taillights, and indicators.
Move on to the interior and carefully inspect every area. Check for any signs of wear and tear, such as ripped upholstery or damaged fixtures.
Test all appliances and amenities, including the kitchenette and washroom, to ensure everything works properly.
Inspect the mechanical components of the caravan, including the engine, brakes, and suspension. Look for any signs of leaks or unusual noises. Test the steering and suspension for any issues affecting the caravan's handling.
Lastly, don't forget to inspect the safety features of the caravan. Test the smoke and carbon monoxide detectors, fire extinguishers or emergency exits.
Conducting a thorough vehicle inspection before taking possession of the caravan on rent is crucial for a safe and enjoyable trip.
By carefully inspecting the exterior, interior, mechanical components, and safety features, you can ensure your caravan rental experience is hassle-free and enjoyable.
Review the rental agreement carefully.
The rental agreement is a crucial document to review carefully before finalizing your caravan rental. It outlines the terms and conditions of the rental, ensuring a clear understanding between both parties.
When reviewing the rental agreement, consider key terms such as the rental period, payment terms, and any additional charges. Understand the conditions for extending the rental or cancellation policies.
To ensure a clear understanding, ask questions and seek clarification on ambiguous terms or clauses. Verbal agreements should be written into the rental agreement for documentation purposes.
Remember to keep a copy of the rental agreement if you need to refer to it during your rental period. Reviewing the rental agreement carefully is important for a smooth and enjoyable caravan rental experience.
List of Caravans to Hire/Rent for an Unforgettable Journey
Luxe Camper
Wacation on Wheels
Motorhome Adventures
Trippy Wheels
Motohom
Luxe Camper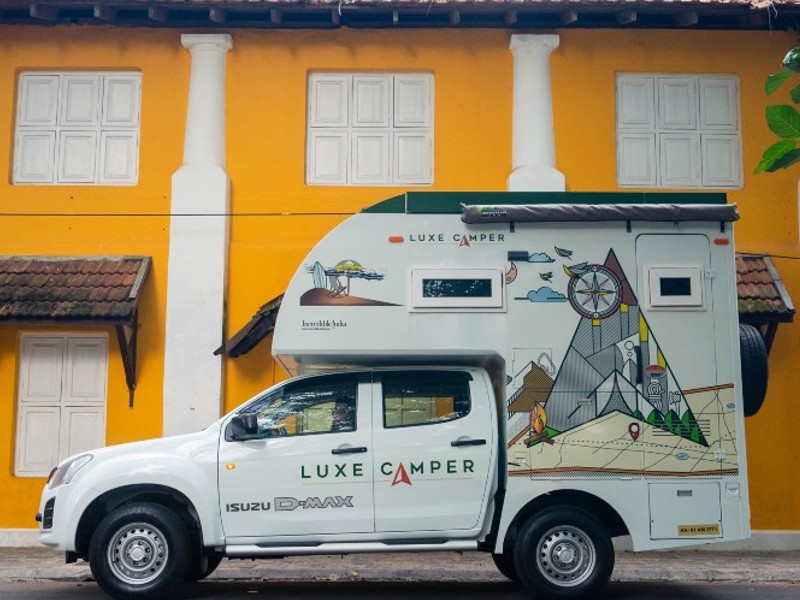 Campervan Camps and Holidays India, a start-up based in Bengaluru, operates a fleet of high-quality mobile homes. The company has partnered with various campsites in Karnataka that are available for visitation.
Where you can go: The list includes historic sites, beaches, wilderness areas, and sanctuaries, such as Hampi, Gokarna, Wayanad, Kabini, Bheemeshwari, and Bandipur.
Amenities:
The space measures 200 sqft and includes seating and sofas. Two bedrooms are available: one in the rear lounge that can be converted into a queen bed and another in the front that folds into a bed.
The kitchenette includes a gas stove, kettle, toaster, freezer, refrigerator, and RO system.
The bathroom includes a toilet and shower with solar panels to provide hot water.
The vehicle is equipped with Wi-Fi, a 360-degree camera, GPS tracking, a speed governor, and an emergency exit for safety purposes.
The exterior features a shower, a modern awning with wind sensors, and a bicycle rack.
Meals are cooked on campsites, and the campervans have outdoor barbeque connections. MTR and ITC pre-cooked meal kits are also available onboard.
Driver: Luxe Camper comes with a driver.
Cost: Campervan rental costs Rs.5,000 daily for four adults, excluding driver charges, fuel, crockery rental, and food.
Caravan tours to camper sites are also available, with prices ranging from Rs.17,500 for a two-day trip to Bheemeshwari, Rs.71,000 for a two-day trip to Sakleshpur camp, and Rs.85,000 for a two-day trip to Kabini.
Wacation on Wheels
Neha and Rahul Soman, travel and adventure enthusiasts, saw a problem and decided to solve it. That's when Wacation On Wheels came to life.
Where can you go:
Wacation on Wheels offers the opportunity to travel and stay in various locations across Central India, including Bhopal, Jaipur, Indore, Ahmedabad, Pune, Mumbai, and more.
Depending on where you start, you can explore the beautiful hill stations of Maharashtra, the vast deserts of Rajasthan, and the stunning beaches of Goa and the Konkan belt.
Amenities: Wacation on Wheels offers two types of caravans – one with a capacity of three people and the other with a capacity of nine. Here are the features:
The largest caravan has nine expandable berths, each with blankets, bedsheets, and pillows.
The bathroom includes a toilet and shower with hot and cold running water.
Air conditioning is available for four hours a day. Additional usage is charged at Rs400 per hour.
A kitchenette typically includes an LPG gas stove, microwave, small refrigerator, utensils, and barbecue.
The items include an LCD TV and music system.
The renter is responsible for providing camping chairs and tables for sitting out at night and covering the costs of food supplies.
Cost: The cost of the caravan depends on its capacity, with an approximate rate of Rs4,000 per person per night.
For instance, a caravan that can accommodate 9 people costs Rs36,000 per night. Additionally, a caravan has a daily range of 250km.
Driver: Caravans come with a driver. No self-driving.
Motorhome Adventures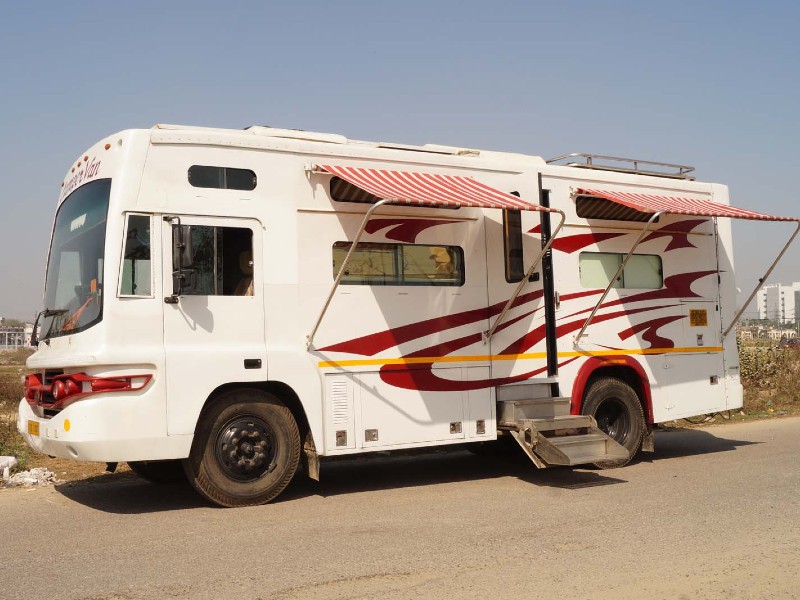 The Delhi-based caravan service, founded by Sanjay and Bina Saini in 1998, is available in Delhi, Bengaluru, Bhopal, and parts of Madhya Pradesh.
It offers a party caravan called Club on Wheels, which includes a bar, DJ cabinet, lounge area, dance floor, smoke room, and more, along with basic features.
Where can you go: Motorhome Adventures offers customizable trips to destinations like Himachal Pradesh, Goa, Uttarakhand, Rajasthan, and Ladakh, with the option to change plans at the last minute.
Amenities: Various caravans are available for small and large groups, with accommodations ranging from two to 12 berths.
The facilities differ depending on the size, but here are some common features you can anticipate.
The lounge area includes a sofa that can be converted into a bed.
Equipped with a microwave, fridge, and safe.
The bathroom and shower facilities provide both hot and cold water.
The kitchen has a slide-out feature with burners, a basin, and utensil storage.
Driver: The caravans have a driver, no self-driving.
Trippy Wheels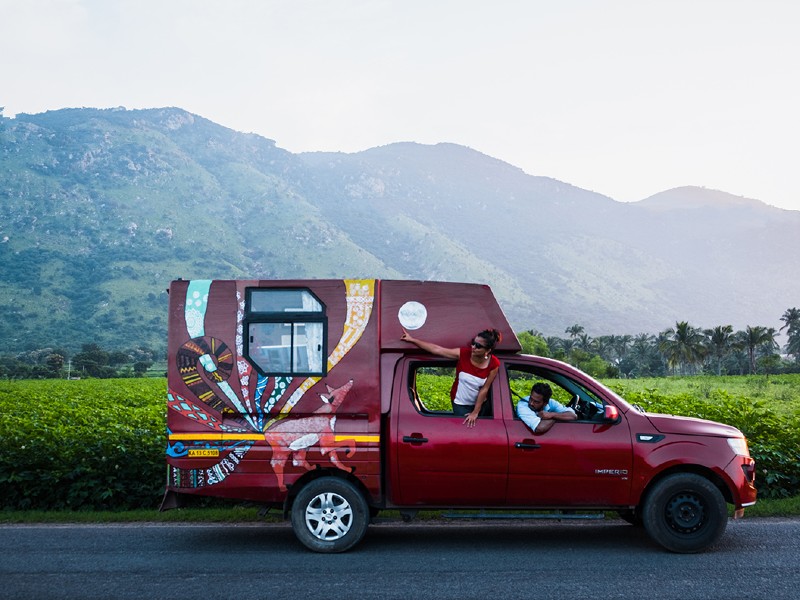 The founders of Trippy Wheels, Sanjna Hangal and Vathsala Rangegowda, started the company due to their shared love for road trips and the caravan lifestyle.
The four caravans located in Bengaluru are not only comfortable but also enjoyable. Artists with funky and colourful designs have decorated them.
Where can you go: Some popular destinations in Karnataka include Hampi, BR Hills, Hirekolale Lake, Dubare Forest Camp, Kundapura, Bhadra Sanctuary, Sakrebayalu, TalaKaveri, Dandeli, and Yana.
You can also explore neighbouring states such as Goa or Andhra Pradesh.
Amenities:
Central air-conditioning
The kitchenette has a stove, utensils, crockery, cutlery, and storage.
The features include charging points, lights, a fan and a music system.
Outdoor barbeque, board games, chairs, and a camping tent are provided.
The caravan does not have a washroom, but hotels are available along the way for rest stops and refreshments.
Cost: The cost per night for a four-seater is Rs5,999, not including fuel and driver's daily allowance.
Driver: The caravan has a driver assigned to it, and self-driving is not allowed.
Motohom
This Mumbai-based Motohom venture offers options for tourism, corporate events, and the film industry.
Each option includes curated add-ons for a personalized experience, such as open-air cinemas and revolving chairs for work meetings.
Where you can go:
From either Mumbai or Pune, it is possible to drive to various destinations across India or park at nearby scenic spots like Malshej Ghat, Bhandardara, Lonavala, Grape Park in Nashik, Ganpatipule, and Shirdi.
Amenities:
The campervans have a rooftop tent and can accommodate four people. They include a mini fridge, basic kitchenette, picnic chairs and table.
The luxury campervans can accommodate up to 10 people, depending on your preference. They offer a range of features.
The kitchen is equipped with a refrigerator and microwave.
Bathroom amenities include toilet, shower, and hot/cold water.
AC, smart TV, cameras, Wi-Fi
The rooftop terrace features a hammock stand and awning.
There are four recliner seats and two revolving chairs available for meetings.
Cost: The cost for a self-driven campervan is Rs.8000 per day, not including fuel. Luxury caravans, which include a driver and a cleaner, start at Rs.16,000, excluding fuel.
Driver: There are two options for transportation: driving the caravan yourself or renting one with a driver. The latter option includes a 12-hour duration and a 400 km distance coverage.