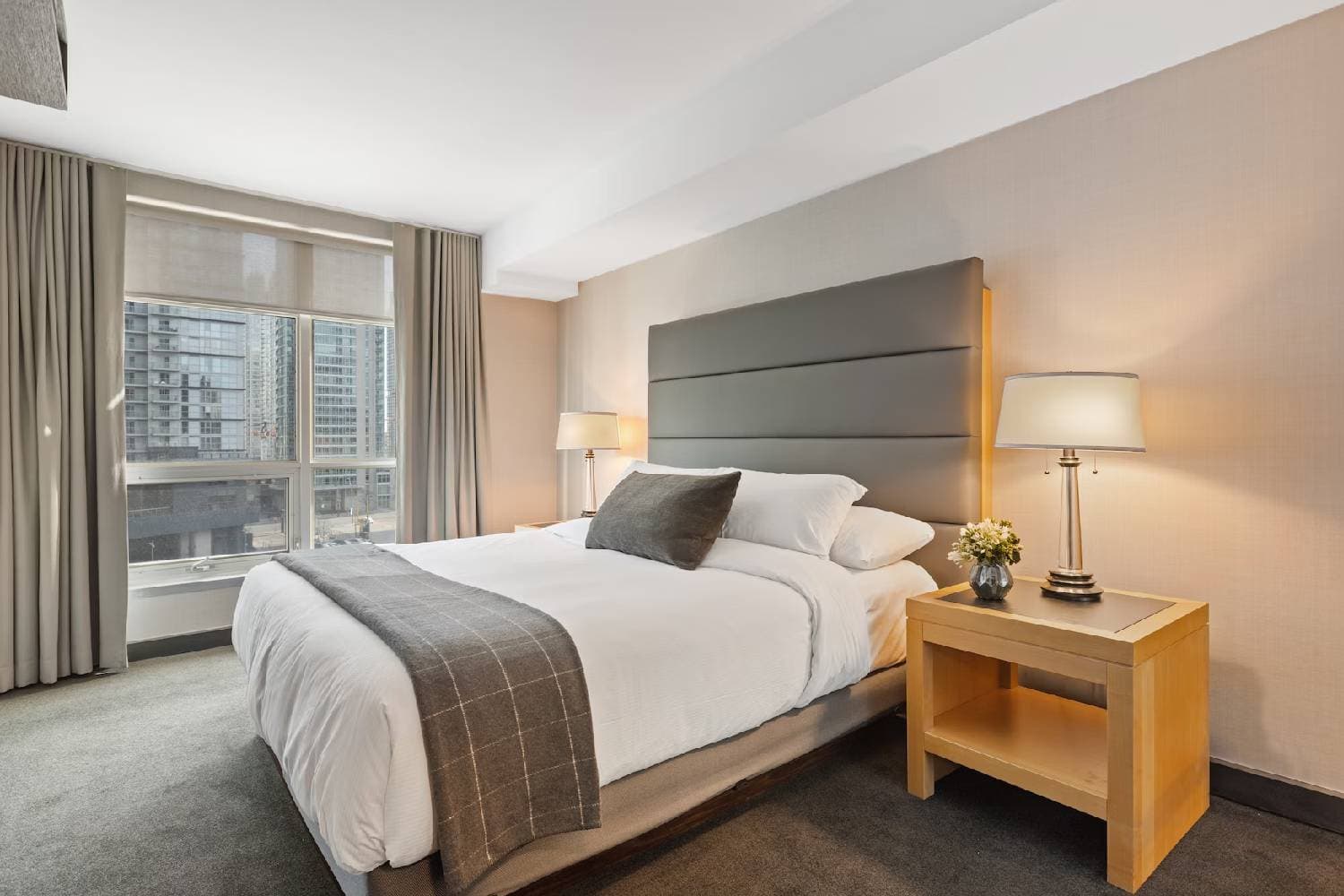 14 Best Budget Hotel Chains in the USA (Affordable Options for Travellers) in 2023
There are plenty of affordable options for travellers looking for a budget-friendly hotel when visiting the USA. From large national chains to smaller local motels, these budget hotels provide a comfortable stay at an affordable price.
Here are the top 14 best cheap and budget Hotel Chains in the USA.
Candlewood Suites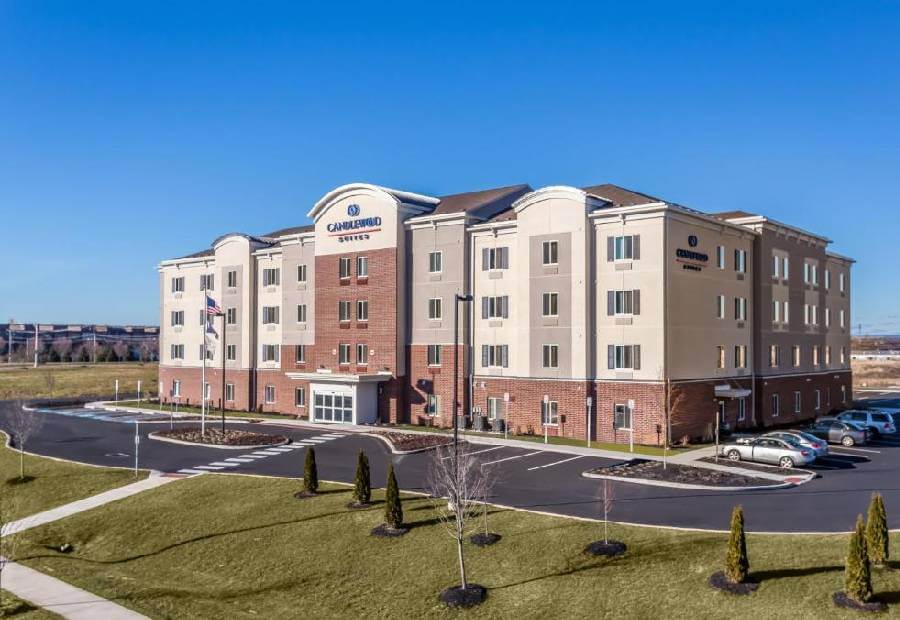 Candlewood Suites is a budget hotel chain offering comfortable, affordable accommodations in locations throughout the United States. Founded in 1995, Candlewood Suites is owned and operated by InterContinental Hotels Group (IHG). The chain offers spacious suites with fully-equipped kitchens and living rooms with large-screen televisions, complimentary Wi-Fi and 24/7 fitness. They offer accommodations for both individuals and groups, including families and couples.
Americas Best Value Inn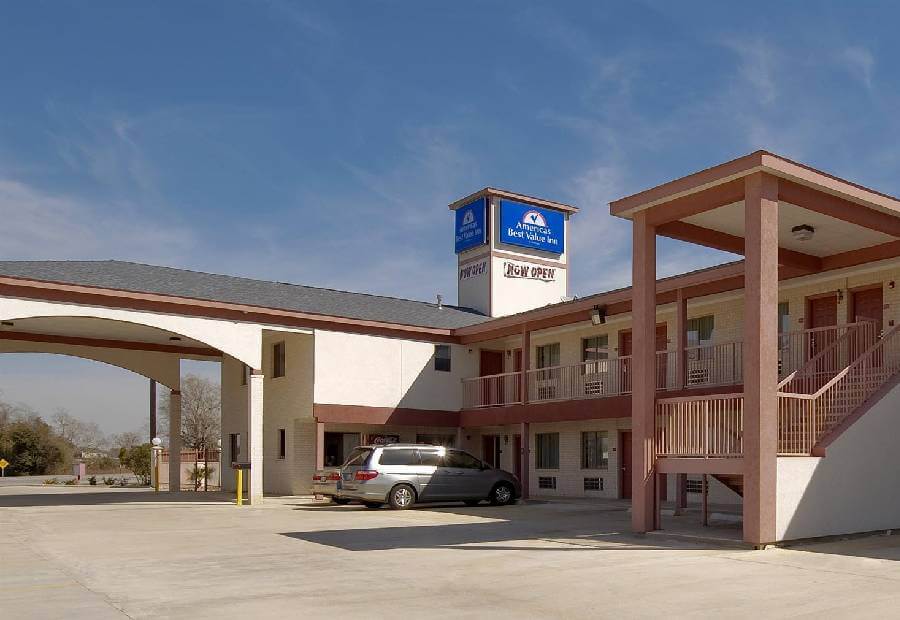 America's Best Value Inn aims to provide affordable and valuable accommodations for guests. The franchise is expanding rapidly and has become a popular choice among business travellers despite being relatively new. The chain has expanded to include more than 1,000 residences and consistently receives high customer satisfaction ratings for its value. Complimentary breakfast, parking, and fast Wifi are all they provide.
Microtel Inn and Suites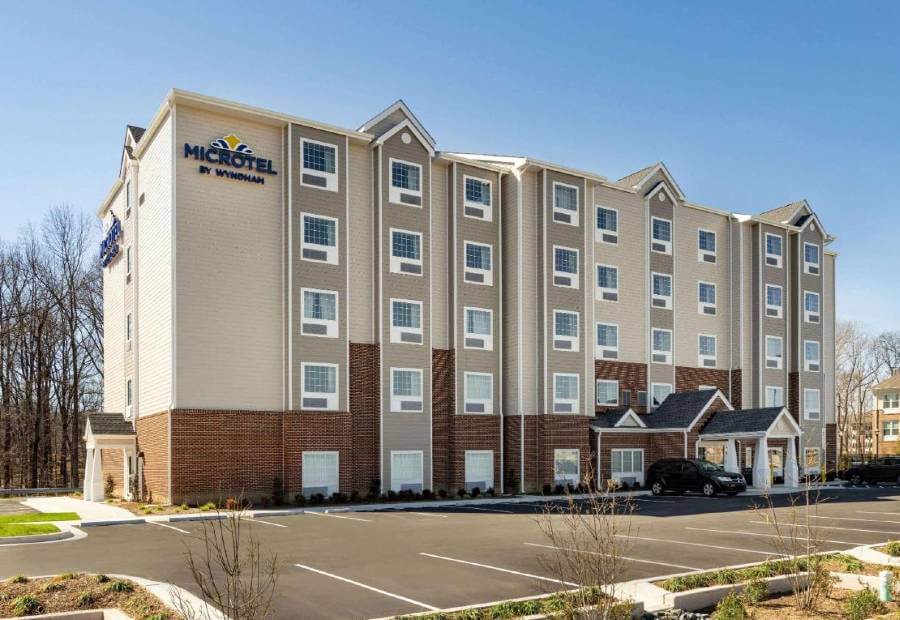 Microtel Inn & Suites is a chain of budget hotels with a presence in multiple countries, including the United States, Canada, Argentina, Mexico, and the Philippines, with approximately 343 locations. The ownership of the company belongs to Wyndham Hotel Group. The rooms have a more luxurious design and are priced higher than others on the list, although they may be smaller.
Motel 6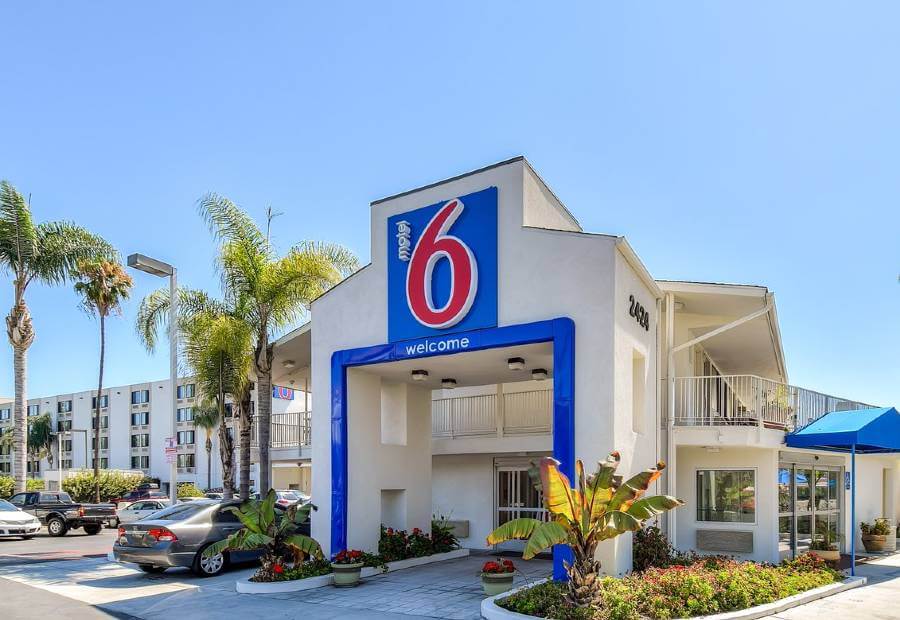 Motel 6 is one of the best motel chains in USA and Canada. Additionally, there is another chain named Studio 6 that provides accommodations for extended stays. Discounts on holidays are available for seniors and military personnel as well. The services include local phone calls, morning coffee, and expanded cable TV. The hotels offer complimentary basic Wi-Fi and amenities such as swimming pools and guest laundry facilities in many locations.
Travelodge
Travelodge by Wyndham is one of the best affordable hotel chains in the United States and Canada. Their properties are known for offering affordable rooms, with over 400 locations available. The average cost per night is approximately $50. Travelodge provides guests with a complimentary hot breakfast each morning as part of their accommodations. Most of the rooms at Travelodge are equipped with microwaves, fridges, and coffee makers.
Rodeway Inn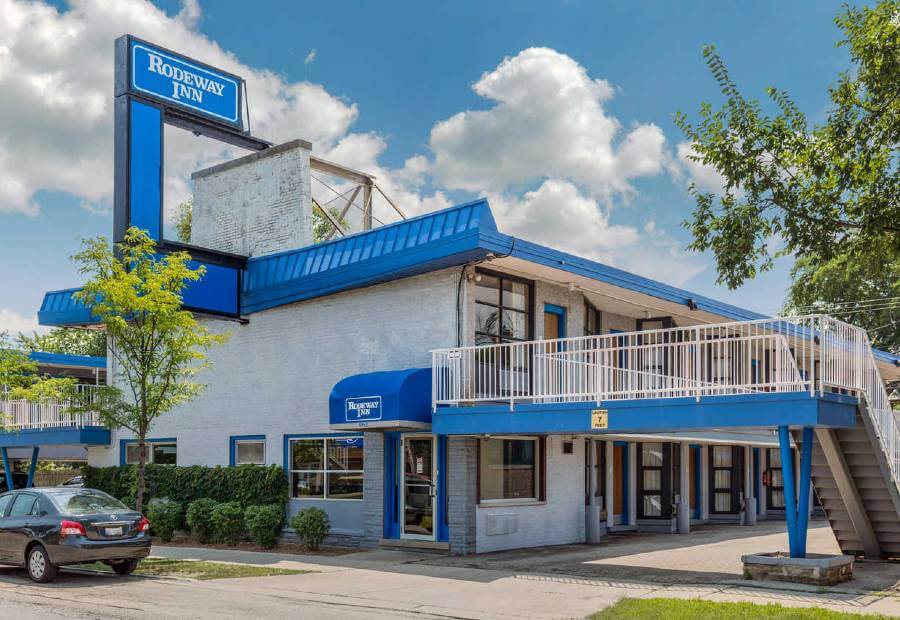 Rodeway Inn is a hotel chain with over 500 locations throughout the United States and Canada. The company provides lodging options that are both affordable and feature cleanliness and comfort. The accommodation rate varies between $35-75 per night, depending on the season. The amenities provided include breakfast, Wi-Fi, and parking. Due to the advantageous placement of the hotels, visitors have convenient access to nearby shopping centres for any desired amenities. Room service is available 24/7 for guests who cannot have breakfast before heading out, ensuring they do not miss important appointments or events.
Knights Inn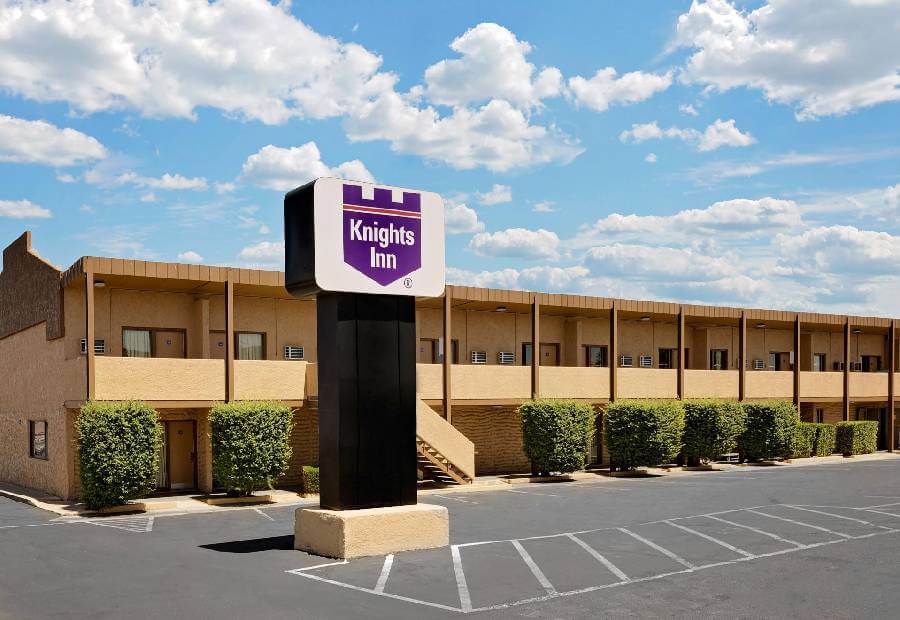 Knights Inn provides budget-friendly accommodations in various locations across the United States and Canada for an average rate of $50 per night. The chain is recognized for its motels in urban areas close to airports, major highways, and shopping areas. Knights Inn hotels provide cost-effective options for travellers on a budget.
Super 8 Motels
This chain is one of America's oldest and most reliable budget hotels. With more than 2,000 locations across the United States, it's easy to find a Super 8 wherever you go. Rooms are basic but comfortable and come with free Wi-Fi and breakfast. Super 8 is a good option for an economy hotel chain for longstayers. Super 8 is a convenient lodging option for travellers seeking proximity to popular sites such as Universal Orlando Resort and Walt Disney World Theme Parks.
Courtyard By Marriott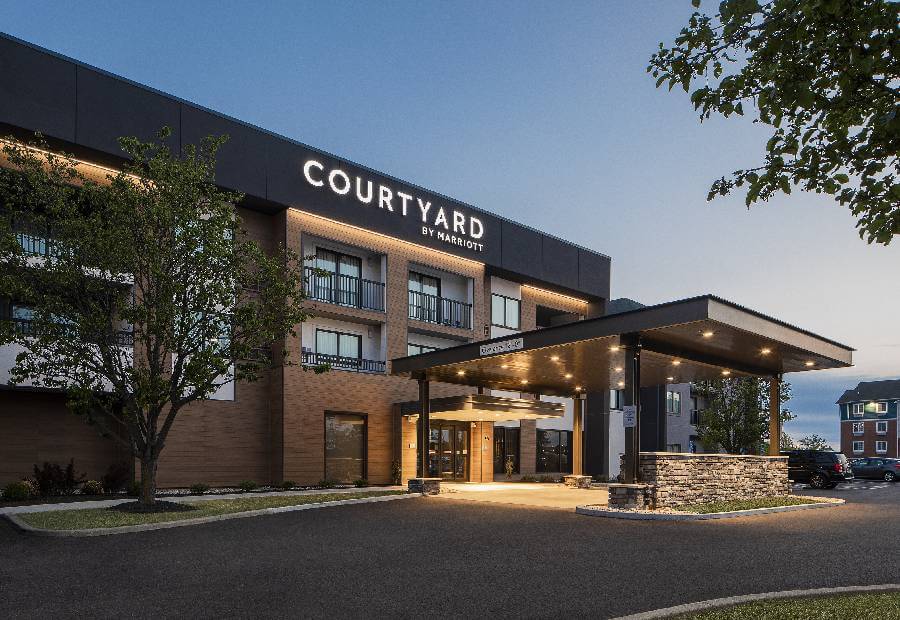 Courtyard by Marriott is a hotel chain with over 1,200 locations throughout the United States, which caters to mid-level budgets. The chain's establishment dates back to 1983 and is owned by Marriott International. This hotel is convenient for both business and leisure travellers. The hotel offers a 24-hour business centre, free high-speed internet access, and strong security measures for guests. The hotels are conveniently located in neighbourhoods, providing easy access to popular attractions.
Comfort Suites
Comfort Suites is one of the best budget Hotel Chains in the USA. Comfort Suites is a hotel chain that provides a range of accommodation options, including suites equipped with kitchens and living spaces. The rooms offer ample space for guests to spread out comfortably. In addition to standard hotel amenities, Comfort Suites provides extended stay packages at a competitive rate for business travellers or those seeking a temporary break from their typical lodging. Comfort Suites offers convenient amenities such as indoor pools and playgrounds, making it a great choice for families with children.
Holiday Inn Express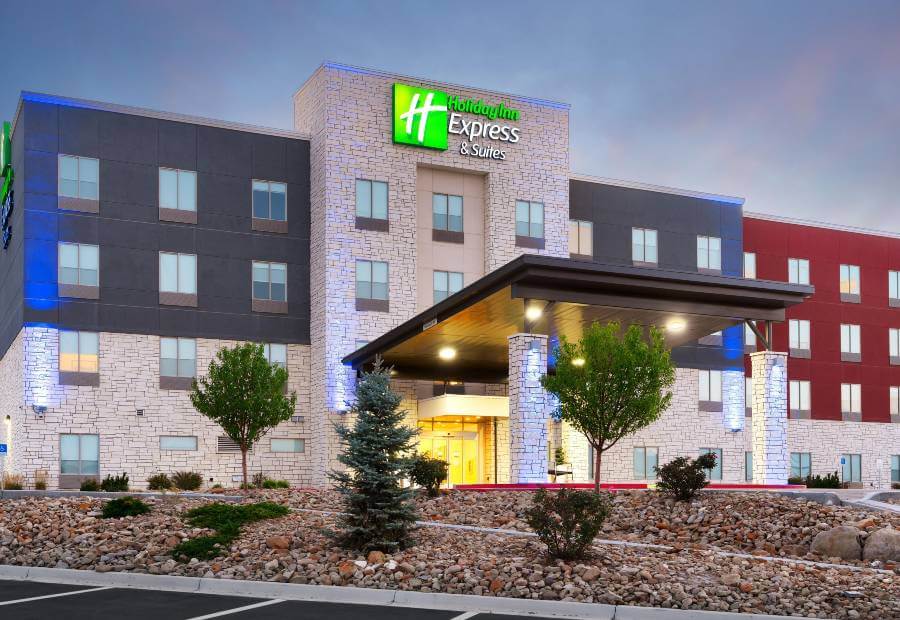 Holiday Inn Express is a hotel chain that provides good value for its guests at a mid-range price point. The accommodations offer spacious rooms with complimentary Wi-Fi and air conditioning for guests. Guests can prepare their meals or utilize the fitness centre facilities. The company is in over 2,500 locations throughout the United States and Canada.
Hotel Indigo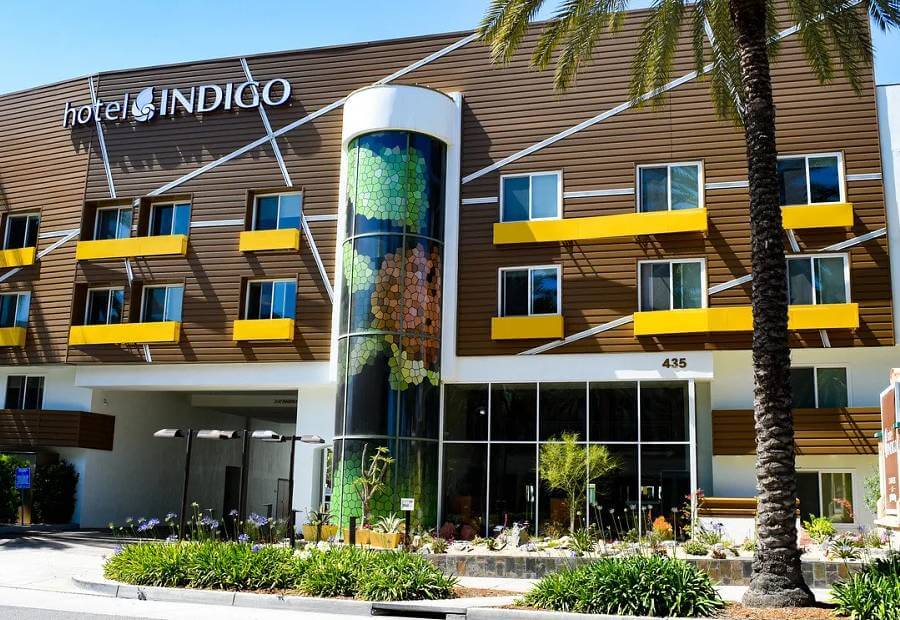 Hotel Indigo is a boutique and budget Hotel Chain in the USA established in 2004 by InterContinental Hotels Group. This hotel chain has over 100 locations throughout the United States and is considered one of the more affordable options.
La Quinta Inns And Suites
La Quinta Inns and Suites chain is known for its friendly service and clean, comfortable rooms. It's also one of the most affordable hotel choices in the country, with rates starting from as low as $50 per night. La Quinta Inns and Suites provide competitive rates for accommodations in the local area. The brand is favoured by families seeking reasonably priced lodging. This option may be suitable for couples travelling together who desire an added touch, such as a complimentary breakfast.
Days Inn
Another budget hotel chain with thousands of locations scattered around the country, Days Inn offers good value for money. Rooms are slightly more luxurious than Super 8 and include amenities like a microwave and mini-fridge. Its rooms are priced at approximately $50 per night and are affiliated with the Wyndham family of brands. The loyalty program offers benefits such as reduced rates and complimentary stays.
It is possible to negotiate hotel rates
Remember to utilize your bargaining power when negotiating the cost, mainly if your stay is for several nights or during the off-season. This applies to hotels of different price ranges, including budget and upscale options.