When visiting the French Riviera, it is common for travellers to consider a few days' stays in either Nice or Marseille. Although geographically close, the two cities differ significantly in size, population diversity, atmosphere, tourist offerings, and overall experience.
This post's goal is to guide you in determining which French city – Marseille or Nice is the optimal destination for your needs.
Nice is a popular seaside destination known for its trendy, chic, and glamorous atmosphere. It is regarded as a stunning location by numerous individuals.
It attracts a significant number of visitors due to its charming atmosphere. In addition to its popularity, Nice is known for its shopping options, nightlife scene, and diverse cuisine.
Marseille is known for its lively atmosphere and energetic vibe. The attractiveness of this location is a significant factor in attracting tourists.
This destination has an appealing and charming quality that may interest visitors. In addition, there are options to enjoy the nightlife, local cuisine, and coastal areas.
Is Nice or Marseille Better for Nightlife?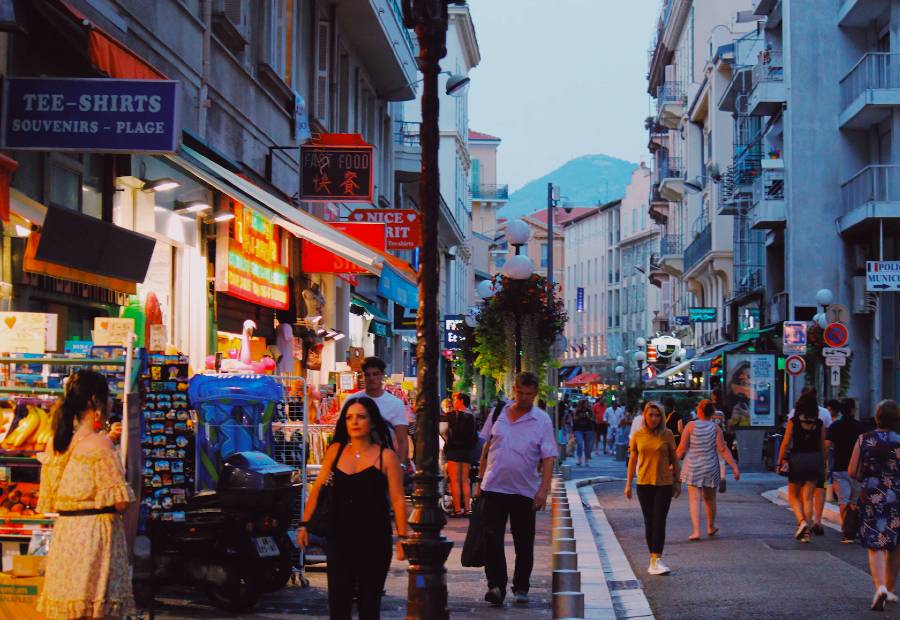 Nice and Marseille have similar nightlife scenes. Nice is known for its lively nightlife, making it a recommended destination for those seeking that experience.
The city is recognized for its lively nightlife on the Cote d'Azur. Nightlife options can be found along the seaside with several nightclubs and in the Old Town, where bars and pubs are located. The Promenade des Anglais is recognized for its top clubs.
Marseille offers a distinct and vibrant nightlife experience. Many of the city's nighttime activities are focused on outdoor environments. Marseille is a charming location, offering various options for leisure activities, including beach visits and rooftop bar experiences.
Nice or Marseille General Vibe: which city best suits your vibe?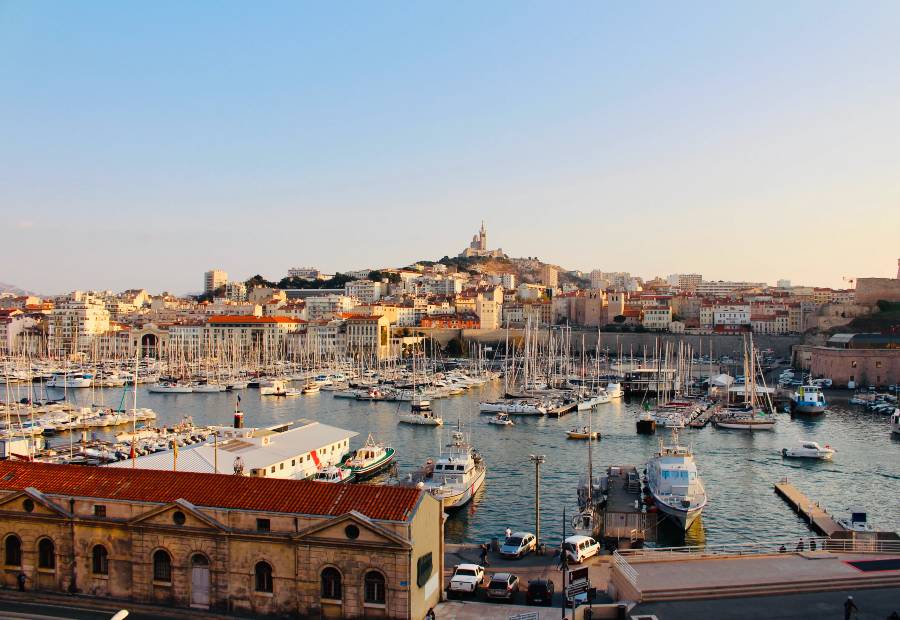 Marseille and Nice are geographically close yet offer distinctively different travel experiences.
Nice is a city with a small size and polished appearance, offering a variety of beautiful scenery, high-class dining experiences, and exciting art history.
The seaside town has been a tourist destination since the 1700s, thanks to its mild weather and location near the Mediterranean Sea.
Its stunning architecture and numerous galleries reflect the city's rich artistic history. Nice is a city that offers beautiful ocean views, artistic culture, and various upscale accommodations, establishments, and restaurant options, making it a desirable destination for those with refined tastes.
Marseille's population is around 1 million, making it France's second most populous city, whereas Nice has a smaller population.
Marseille has been compared to other cities such as Naples and Liverpool. For those seeking a well-groom, picturesque vacation spot, Nice may be more desirable than Marseille.
But Marseille provides a diverse and vibrant atmosphere for individuals interested in cultural exploration.
Nice or Marseille Beaches: which city has better beaches?
Marseille is known for its many beaches situated within the city that are considered to be beautiful. One of the beaches in the town, Plage des Catalans, is just a fifteen-minute walk from Le Vieux Port, making it the most centrally located beach.
It is usually crowded. Plage des Catalans is a popular beach volleyball destination that has hosted numerous international competitions.
At this location, visitors can enjoy drinks from the snack bars, listen to music, and experience a lively atmosphere during sunset.
Nice has a diverse selection of beaches in both the city centre and surrounding areas. Nice has private beaches like Blue Beach, Castel Plage, and Opera Plage for a luxurious experience.
Guests pay for entry and can enjoy sun, cocktails, food, and service. Take a 15-minute bus from Nice to Villefranche for a beautiful beach with fine sand and warm water. Eze-sur-Mer is nearby Nice and offers secluded calm waters and excellent swimming on the French Riviera. Locals love La Réserve, a smaller public beach tucked away east of Nice town in the port area.
Both Nice and Marseille offer a variety of beaches to visit, with Marseille having more sandy beaches and Nice having more pebbled beaches.
Nice offers convenient beach access and diverse beaches, including private clubs and options suitable for families. Both destinations offer beautiful beaches and are recommended for a visit.
Nice or Marseille Sightseeing – where's better for sightseeing?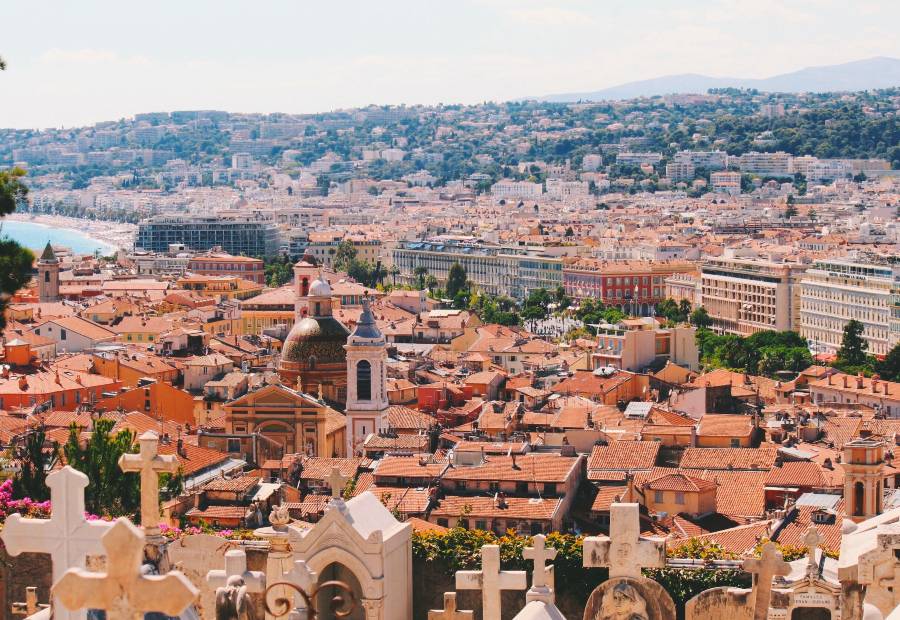 Nice is a city known for its artistic heritage, particularly in the impressionist and avant-garde movements. Both the Matisse and Chagall museums in France are highly regarded, and neighbouring towns also offer exceptional museums, such as the Picasso Museum in Antibes.
Other surrounding villages also have museums showcasing the works of famous artists such as Renoir and Leger.
Nice is a city with more than just art to offer. It has beautiful old architecture, including the Orthodox Cathedral and an archaeological museum.
The old town area features numerous parks, historical buildings, and a notable culinary scene, which includes the well-known Nicoise salad.
Marseille is a lively city with numerous activities and sights, including the Vieux Port, an excellent place to begin exploring.
The port is renowned for its vibrant ambience and is a perfect destination to savour a bouillabaisse, a regional seafood stew. The Abbaye St Victor, located nearby, is a historical site dating back to the 3rd century.
The Notre-Dame-de-la-Garde Basilica and Palais de Longchamp are places worth visiting in Nice for their stunning views and museums. The city was crowned the European City of Culture in 2013 when the MUCEM museum dedicated to Mediterranean and European civilizations opened.
Nice or Marseille Location – which city has a better location?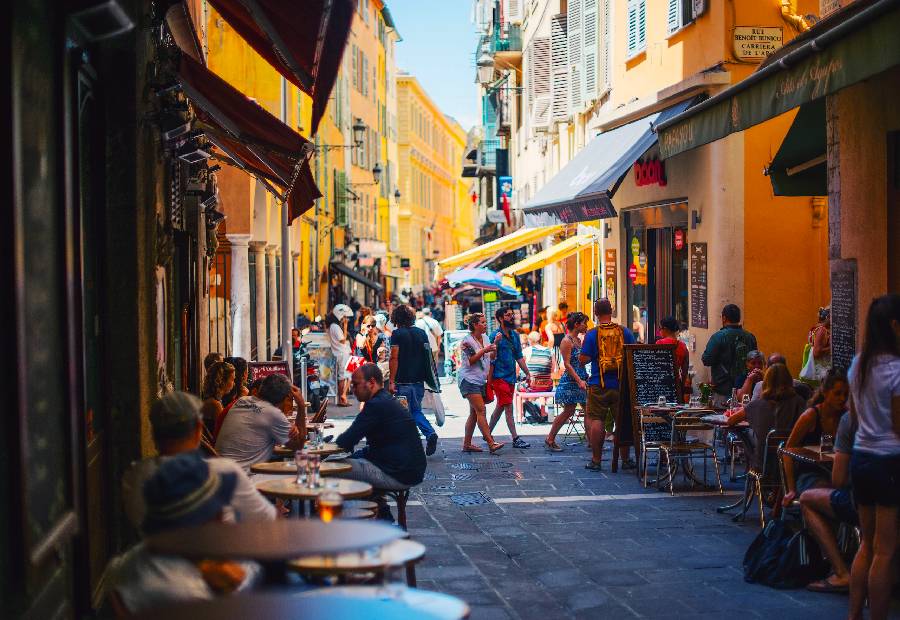 The cities of Nice and Marseille are near one another. The distance between Nice and Marseille is approximately 160km to the East. A direct train journey of one hour will take you along a scenic route along the south coast of France.
Paris is connected to both cities through train and air transportation. Travelling by train from Paris to either beautiful city can be cost-effective when tickets are booked in advance. The Nice airport is located near the old town, making it a convenient option for air travel.
The distance between Marseille airport and the city centre is approximately a 20-30 minute drive.
Nice's old town boasts many Nice parks, historical buildings, churches, plazas, palaces, and museums like the "Belle Epoque" Musée Massena.
In addition to its attractions, Marseille has a variety of exciting destinations in the surrounding area. Nimes is a destination of interest for those interested in ancient history, as it was a significant Roman outpost and retains a deep historical legacy.
The city features a Roman theatre that has been around for 2000 years and Musee des Beaux-Arts de Nîmes, which displays over 3,000 art pieces, including many from the Roman era.
The city is accessible by train from Marseille within a travel time of 1 hour and 20 minutes. Avignon is a frequently visited location for day trips from Marseille and can be accessed within a half-hour train ride.
The main attraction of the area is the Palais des Papes. The building was built in the 14th century and was used as a refuge for popes who fled from Rome.
Nice or Marseille Nature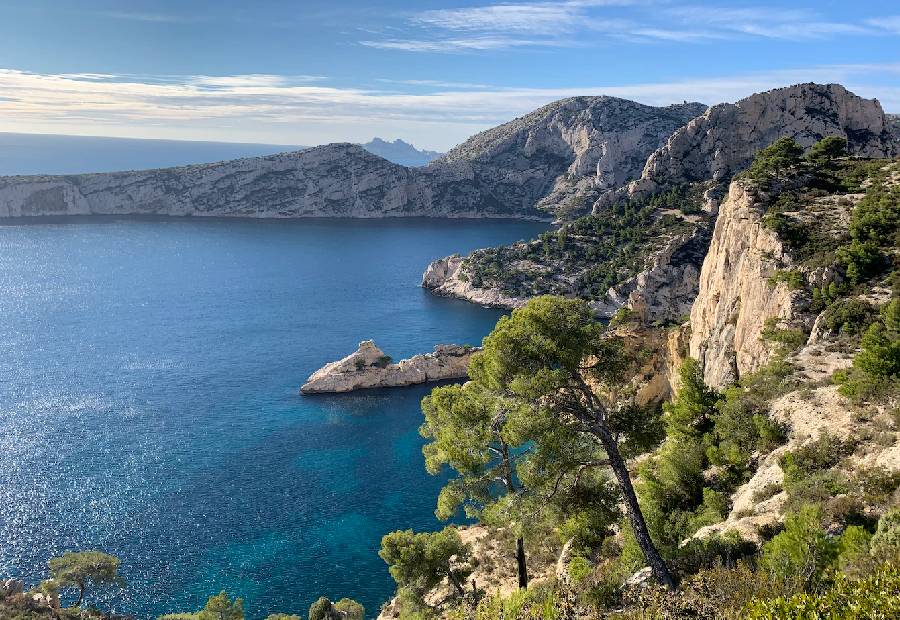 Both Nice and Marseille offer great options for outdoor activities, making them ideal destinations for enthusiasts.
There are a variety of outdoor activities available in Nice. The Mercantour national park, situated about an hour from Nice, is a well-liked spot among those who enjoy hiking.
Nice offers a range of water-based activities, such as jet skiing, whale-watching, scuba diving, rafting, kayaking, paddleboarding, and kitesurfing.
Like Nice, the Marseille area offers various water sports activities like sailing, kayaking, and jet skiing. The Provence natural parks provide opportunities for hiking and camping in beautiful mountainous surroundings.
Parc Borély offers excellent trails for running and biking, while Parc Longchamp is a suitable location for exercising.
It is difficult to determine which city is superior. Marseille is slightly preferred over other places because of its proximity to Les Calanques, a breathtaking natural park worth exploring.
Nice or Marseille Price – which city is cheaper?
Marseille is more expensive than Nice, with an average daily cost of €117 per person compared to €105 in Nice. Accommodation for two people is also more costly in Marseille at €112 compared to €94 in Nice. However, food is cheaper in Marseille at around €34 per day compared to €39 in Nice.
Nice has more luxury options and is known for its glitz and glamour. Budget-conscious travellers are advised to choose Marseille to get more value for their money.
The distance between the two cities is only a one-hour train ride. We recommend visiting both and forming your own opinion.