Ahmedabad is a city that has many beautiful locations to spend your day. Here are many places for one day picnic near Ahmedabad that are perfect for spending your holidays with friends or family members.
Many people prefer picnics over dinners or lunches because they are usually less formal occasions where family members get together to enjoy each other's company while enjoying nature at their own pace.
If you are looking for one day picnic near Ahmedabad, then we have compiled the best places for you! or some of the places to visit near Ahmedabad within 100 kms.
These historic, cultural, and architectural picnic spots close to the city of Ahmedabad are well known for their significant contributions within Gujarat.
13 best places for one day picnic near Ahmedabad
1) Maniar's Wonderland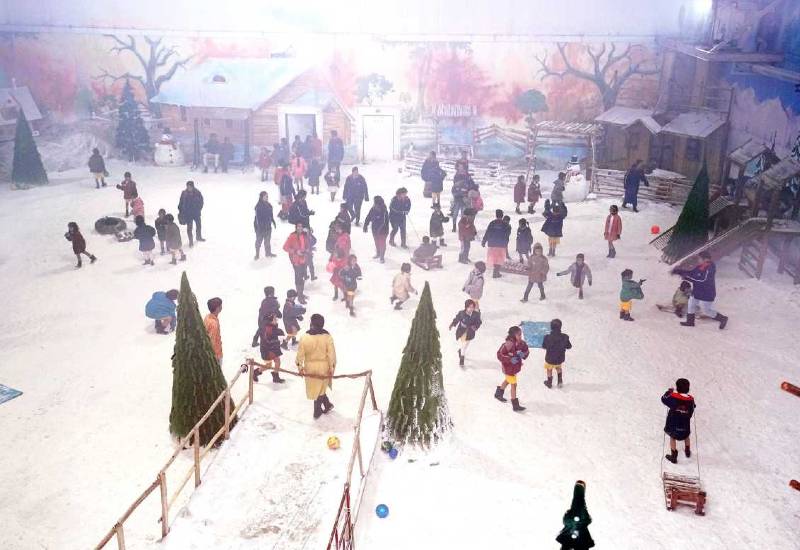 Situated on the Sarkhej Sanand Highway in Ahmedabad, Maniar's Wonderland is a perfect place for kids and an ideal spot for adults.
Maniar's Wonderland is one of the best theme parks near Ahmedabad. It includes a Snow Park and a Family Water Park along with an amusement park.
Gujarat has many outdoor amusement parks, but Maniar's amusement park is one of the largest outdoor amusement parks.
The waterpark has slides, rides, and pools appropriate for all age groups. The waterpark serves as a great place that can entertain both young and old.
Maniar's Wonderland has these Rides to enjoy – Aqua Roller, Aqua Ball, Aqua Splash, Slingshot, Zipline, Buggy Ride, Wonder Chair, Desert Bike Rides such as ATV, Bumping Cars and more.
At Wonder Food Restaurant, you can enjoy some good cuisine with your family.
2) Adalaj Ni Vav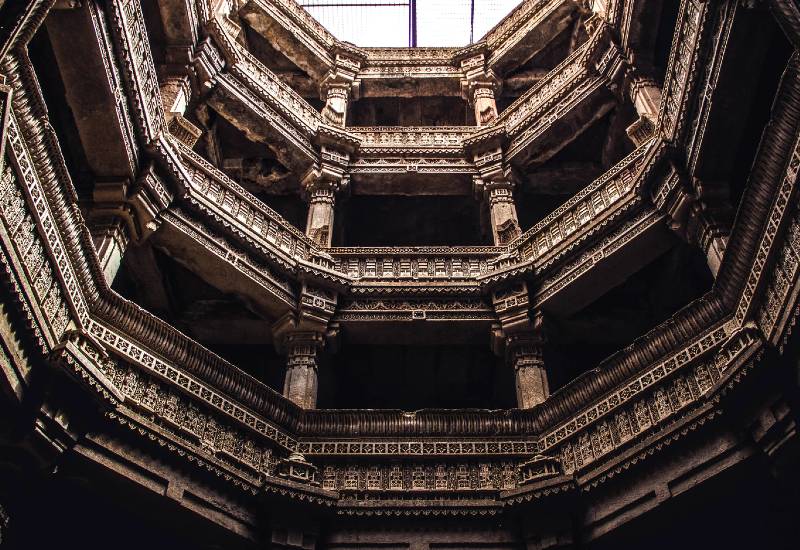 One of the most famous heritage sites in Ahmedabad is Adalaj Ni Vav (Adalaj Stepwell).
Vav is a Gujarati term for stepwell, and Adalaj stepwell, in particular, is well-known for the photo walks.
Not only among the locals but this beautiful heritage of Ahmedabad has attracted travellers from elsewhere.
Rana Veer Singh built five stories deep, this historic building in the 14th century.
It provided water to those living in the dry region who had to walk for miles for water. It also served as a historical and cultural landmark that would bring respite to travellers.
Adalaj stepwell, nearly 400 years old, is a marvel of our ancient craftsmanship.
Adalaj ki Vav is a stepwell near Ahmedabad, Gujarat, telling the story of love and sacrifice.
Adalaj ni Vav has an open time from 6 am to 6 pm with no entry fees.
3) Indroda Nature Park (Indroda Dinosaur and Fossil Park)
Indroda Nature Park is a great picnic spot near Ahmedabad for nature lovers and animal enthusiasts.
The Indroda Nature Park spans 400 hectares and is the second-largest hatchery of dinosaur eggs in the country, popularly known as the Jurassic Park of India.
Travellers who are visiting Ahmedabad with children should check out Maniar's Wonderland and Indroda Nature Park.
The park encompasses a zoo, a botanical garden with massive sea mammal skeletons like blue whales, and a theater.
The Dinosaur Museum, the only such museum in this country, is run by the Gujarat Ecological Education and Research Foundation (GEER).
4) Akshardham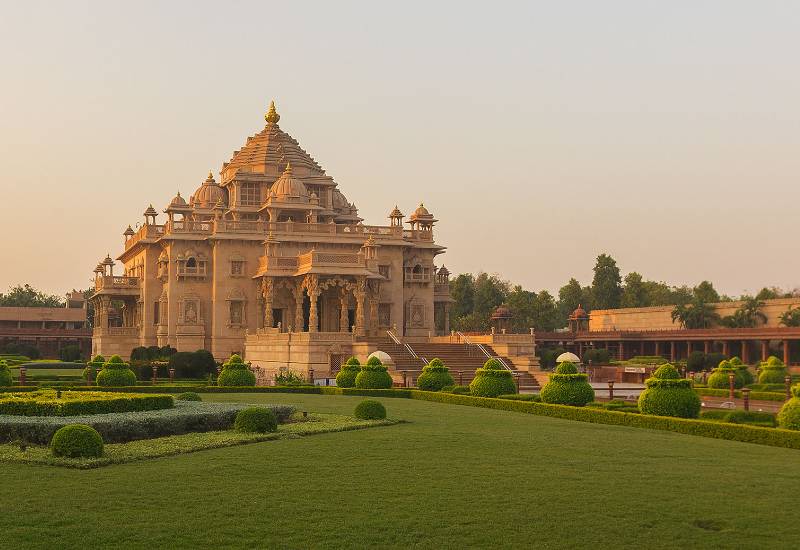 One of the largest temples in Gujarat, Akshardham Temple, is dedicated to the Hindu Lord Swaminarayan. Spread across 23 acres of land, this majestic temple is made from 6000 tons of pink sandstone.
The temple is a blend of art, culture, education, devotion and exhibition.
The Akshardham in Ahmedabad is the same as the Akshardham in Delhi. They are both Akshardham. There is an intricately carved structure of Lord Swaminarayan in sprawling gardens.
There are many episodes and anecdotes from Hinduism's rich history that can be seen in sound and light form. The show dives into various facets of Hinduism.
These picnic spots are known for their historical, cultural, and architectural significance.
The Akshardham Temple is surrounded by a garden called Sahajanand Van that offers children rides, swings, and games.
5) Thol Lake Bird Sanctuary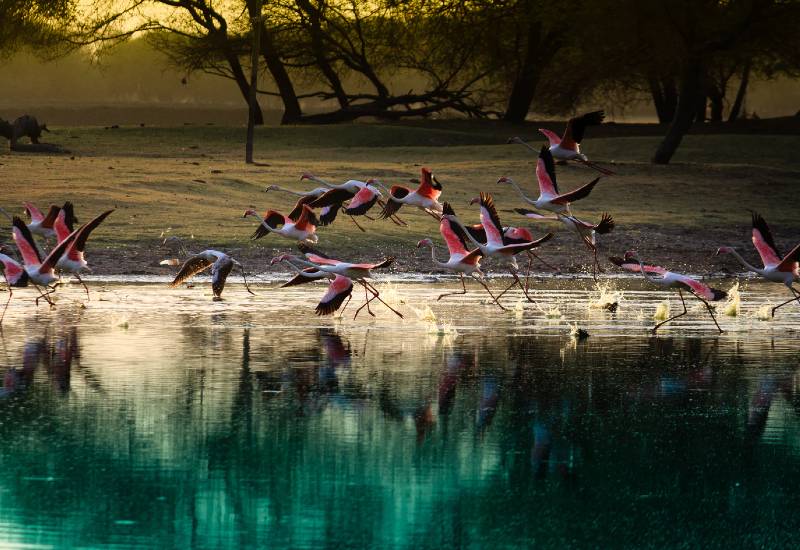 The Thol Lake Bird Sanctuary, which is around 40 kilometres away from Ahmedabad, has become a popular place to visit for the people of Ahmedabad.
The area is about 7 sqkm and has been a constant intrigue for nature lovers, especially those interested in bird watching.
The lake also offers scenic views, owing to its fresh and sweet-tasting water and the lush surrounding.
The beautiful surroundings and picturesque site make it a popular picnic spot. If you come here on a sunny day, you can see many types of birds, including flamingos, geese, herons, whistling teals and sarus crane.
Thol Lake Bird Sanctuary is one of the most visited places near Ahmedabad in any season, but Monsoon season is the perfect time to visit these picnic spots with friends and family.
6) Nalsarovar Bird Sanctuary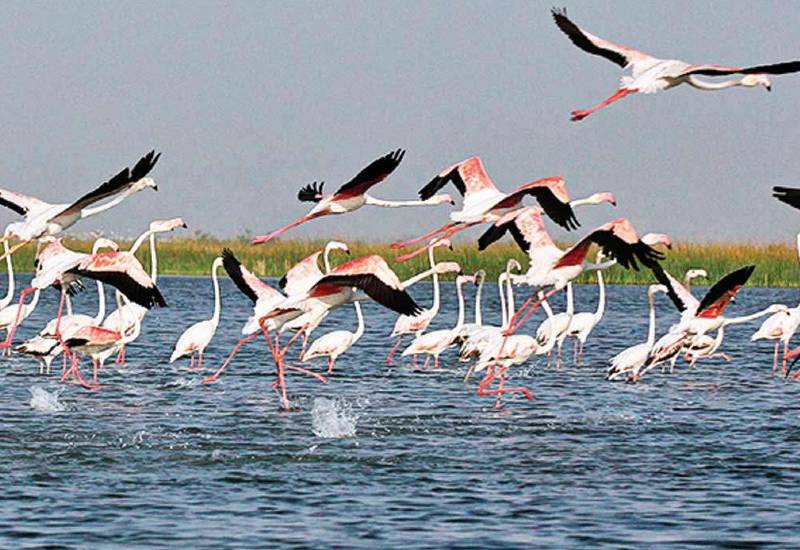 The Nal Sarovar Bird Sanctuary is one of the most important tourist attractions in Ahmedabad.
Situated 69 km from Ahmedabad, Nalsarovar Bird Sanctuary is a protected bird sanctuary at Nalsarovar Village in Gujarat.
One of India's most significant wetland bird sanctuaries, Nalsarovar, is mainly inhabited by migratory birds during their winter season.
With small ponds on its periphery and marshy areas, this beautiful bird sanctuary is home to many migratory birds, including rosy pelicans and herons.
If you are travelling around Ahmedabad, why not take a break at Nal Sarovar Bird Sanctuary and experience a better world of natural life. This is an excellent place for parents to take their children while travelling in the Ahmedabad area.
The best time to visit Nalsarovar is between late November and early April.
Timings: 6 AM to 6 PM
Entry Fee: Rs. 75 for Person on weekdays, Rs. 85 for Person on weekends & Rs. 200 for Camera
7) Zanzari Waterfalls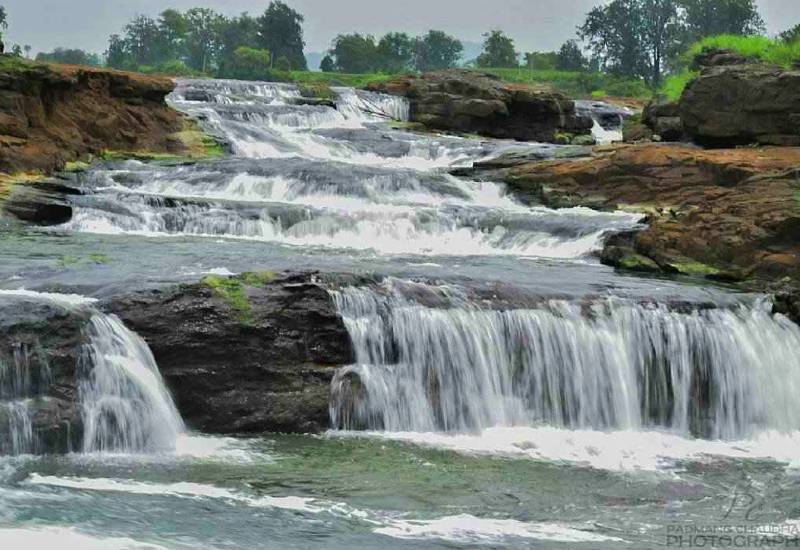 The Zanzari waterfall is on the Vatrak River, the former having a waterfall 25 feet high.
This is the ideal place to spend a sunny day with friends and family. Zanzari waterfall doesn't always have water flowing but is a frequent visitor in the monsoon season.
During the summers, the river reduces to a stream that's just perfect for a picnic.
This one day picnic place in Gujarat worth checking out. If you're into photography, go for breathtaking shots here!
8) Tirupati Rushivan Adventure Park
If you are looking for something exciting, the Tirupati Rushivan is an entertaining avenue to explore.
Derol is a small town in Gujarat known for its water park, which sits next to its amusement park.
One of the best weekend picnic spots would be Tirupati Rushivan Park with friends and family.
This Picnic Park cum Water park cum Amusement Cell is an enjoyable place. This is balancing recreational activities with natural areas, which is an essential part of a healthy environment.
This waterpark has rides such as the cyclone, multi-land, and rain dance. There are several additional attractions around the grounds, including frisbee, Columbus and merry-go-round.
9) Lothal
There has been a lot of controversy about this heritage place in Gujarat. While some are keen to visit it, others find themselves bored stiff because it has no beautiful carving or monuments like others.
Lothal's ruins of the Indus Valley Civilization are essential for understanding how people lived in that area. Lothal lies between the Sabarmati river and its tributary, Bhogavo, in the Saurasthra region.
It is a historic site in Gujarat known as "mini-Harappa." There are many things that the people of early Persia did. They made beads, cooked rice husks, and played chess. There is evidence from this place.
10) Polo Forest
Polo Forest is perfect for nature lovers and thrill seekers.
Anyone travelling to Ahmedabad should take the time to enjoy the many unique picnic spots in and around the city.
Polo – one of Gujarat's most ancient historical sites – is also well known for its beautiful surroundings, serving as a refuge for an abundance of fascinating flora and fauna.
This is a Bird Watcher's Delight. It is a sanctuary for over 200 species of Rare Birds.
The jungles are home to many different animals, including leopards and bears. There are also spiders and pythons, though these are rarely seen as they reside deep in the jungle.
It is 150 km from Ahmedabad, 70 km from Himmatnagar and 120 km from Udaipur.
11) Sant Sarovar Dam
Sant Sarovar Dam is a water conservation place which was made on the Sabarmati River in Gandhinagar.
If you are looking to take some time for yourself, this is an excellent place to go with friends and family.
During monsoons, the dam's view of the river flowing with all its force is enthralling.
12) Statue Of Unity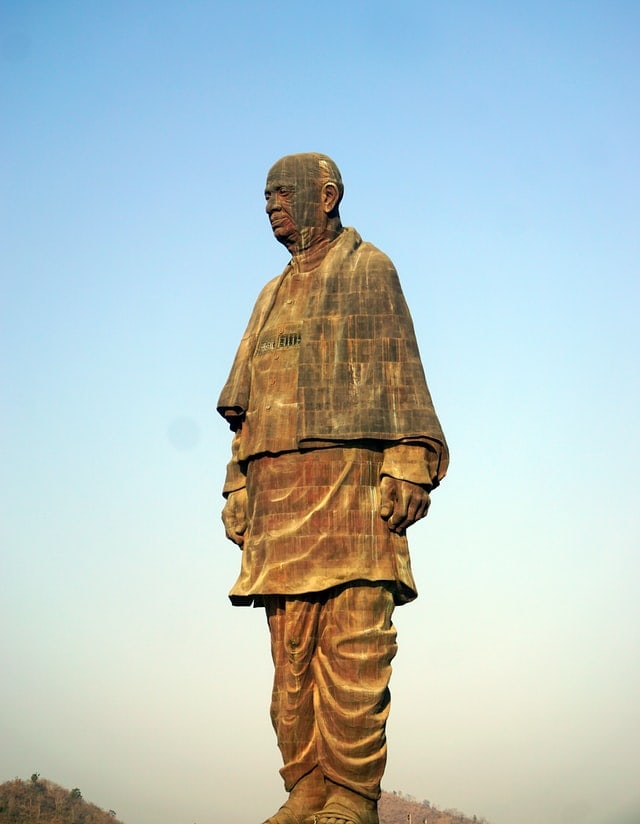 Statue of Unity is recently inaugurated by the country's Prime Minister Narendra Modi; this is the world's tallest statue – it stands 182 meters tall.
The Statue of Unity was built as a tribute to the iron man of India, Sardar Vallabhbhai Patel. Sardar Vallabhbhai Patel is behind in the integration of different parts of India under one government after Independence.
The distance of the Statue of Unity is 200 km from Ahmedabad.
The Statue of Unity overlooks the vast surrounding area of the Narmada River and Sardar Sarovar dam. This is one of the best places to go for a day trip from Ahmedabad.
13) Kankaria Lake
One of the biggest attractions in Ahmedabad is Kankaria Lake, an artificial water body that has been an integral part of the city's identity for over 500 years.
This lake is located in the south-eastern part of the city. It was constructed way back in the 15th century.
Today, it is best known for its recreational offerings, such as boating and train rides.
It's worth booking a hotel close to Kankaria Lakefront in advance as it can be challenging to get anywhere else on the weekend.