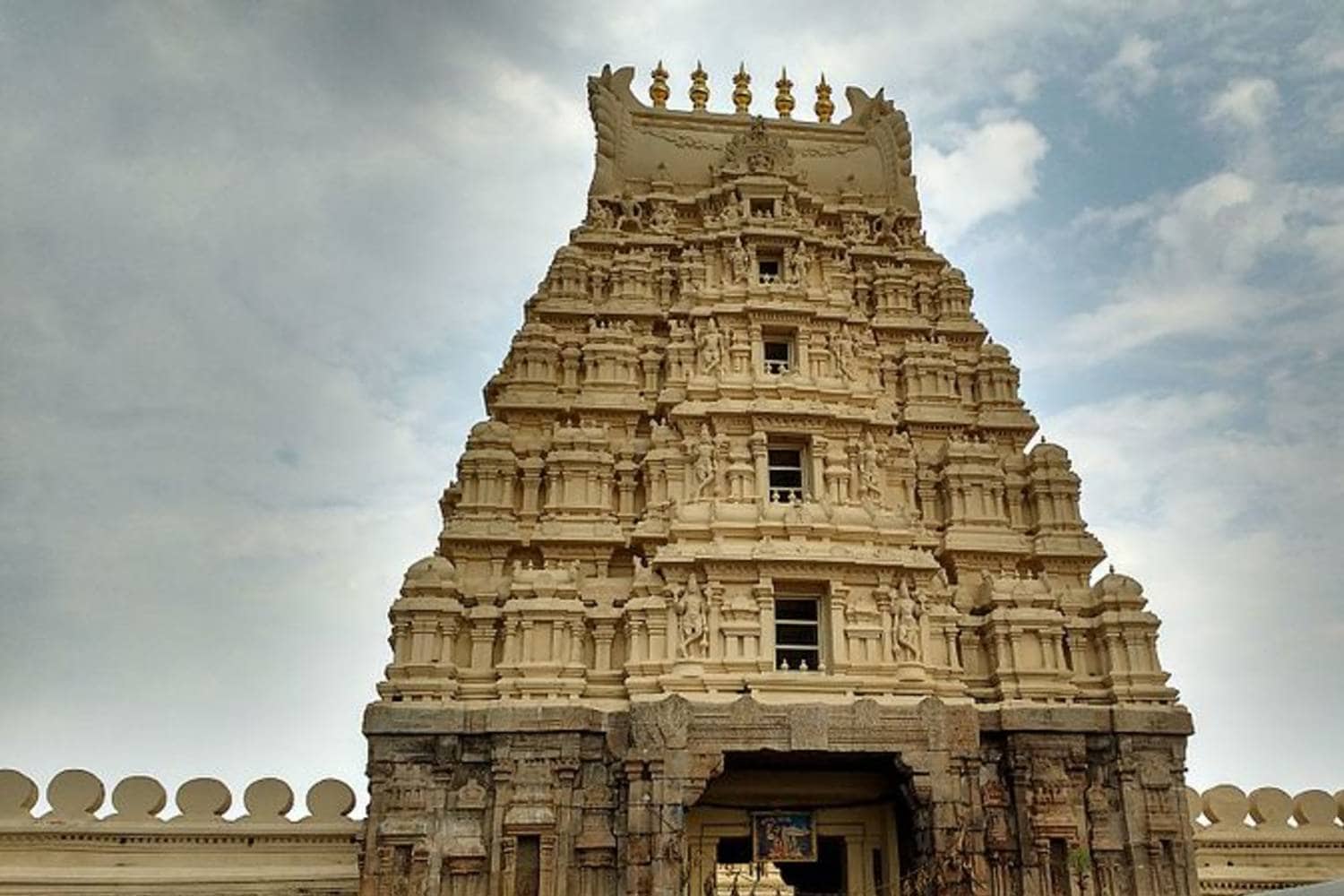 Spiritual Bliss: Must-Visit Temples in Srirangapatna
Srirangapatna is a small town in Karnataka, India. It has immense historical and religious importance with its rather interesting mix of tourist attractions like temples, tombs, military warehouses and palaces.
The town Srirangapatna gets its name from the Sri Ranganatha Swamy temple built by the Ganga dynasty in the 9th century.
The Temples In Srirangapatna are the most popular tourist attractions of this tiny town. Situated 18 km from Mysore town, this little gem is a perfect spot to explore architectural marvels of the Hoysala and Vijayanagar styles.
Temples like Sri Ranganatha Swamy Temple (also known as Big Temple), Lord Venkateshwara Swamy Temple or Balaji temple and Lakshmi Narasimha temple are well worth visiting if you want to explore the rich history of this place.
The Western Ganga Dynasty established the town in 849, and it has served as a base for various empires throughout history.
These rulers left their mark on the town in a variety of ways. Palaces, temples, tombs and military warehouses can all be found in Srirngapatna.
Though the temples have religious importance, they are also architectural gems straight out of the past.
If you're spiritual or a fan of ancient architecture, these temples in Srirangapatna are the perfect place for you.
The four temples in Srirangapatna are particularly worth visiting for those who love temple culture.
Sri RanganathaSwamy Temple
The Sri Ranganathaswamy Temple is one of the most well-known and captivating Hindu temples in the world.
In the heart of Srirangapatna, this temple is revered as the world's largest functioning Hindu temple and hosts the most visitors in India.
It is also known by other names with religious and historical importance, such as Thiruvaranga Tirupati, Periyakoil, Bhogamandabam.
Ranganathaswamy Temple, one of Srirangapatna's beautifully carved temples, is located in the southwestern state of Karnataka, India.
The temple is dedicated to Lord Ranganatha, an avatar of the Hindu god Vishnu. The temple is surrounded by the River Cauvery, creating beautiful scenery.
The town's main attraction is the ghats on the river,, and many locals come here for a dip before entering the temple. It's important to take your shoes off, as this area is so holy.
Sri Ranganathaswamy temple in Srirangapatna is considered important as per Hinduism, one of the five most sacred shrines for Lord Vishnu.
Srirangapatna is a popular place of attraction with its rich history and diverse tourist attractions. It falls under the Archeological Survey of India.
Nimishamba Temple
"Nimisha," meaning minute, Goddess who resides in this temple and petitions her devotees for their wishes to be granted in a minute.
Nimishamba is a form of Goddess Parvathi. It is located on the banks of the Kaveri river.
The temple was built in the time of Mummadi Krishnaraja Wodeyar around 400 years ago.
There is a Sree Chakra imprinted in stone. It is placed in front of the Goddess. Nimishambha temple has a small entrance tower that is 7 stories high.
The temple is 2 km from Srirangapatna, 125 kilometres from Bengaluru, and 17 kilometres from Mysore.
If you want to visit this place, you can get here by taking the KSRTC buses from Mysore and Bengaluru. You can also drive here in your car.
6:30 AM to 8:30 PM. The temple opens at 4:30 AM on special occasions.
The temple is open to visitors from 4:30 AM until 8:00 PM.
Kshanambika Temple
This temple is one of the oldest temples in Srirangapatna, Karnataka State, India. The temple is also known as Jyothirmaheshwara Temple and Vedhanayaki Temple.
Kshanambhika is more powerful than Nimishmbha because she can make the devotees' wishes come true in a second.
Upon entering the gate of this temple, one might be surprised to see a large temple quadrangle and on the right-hand side stands the main temple called Kshanambika Sri Chakaradevi.
On the same property as the Kshanambika temple is Sri Dandapani Subramanyeshwara's shrine; next to that is Sri Jyotirmaheshwara Swamy temple.
Sri Chakra's uniqueness in Srirangapatna is the beejaksharas or seed syllables are carved on the Sri Chakra.
Just 4 km from here is the Nimishamba Devi temple, just a short walk, and it provides blessings and boons for visitors in less than a minute.
Many other points of interest, such as a beautiful statue of Gayatri Devi, are placed in front of the Subramanyeshwara shrine.
Karigirivasa Temple
Srirangapatna is not just a small town with historical and religious importance, but it has astonishing views worth checking out.
One of the ancient temples in Srirangapatna is Karigirivasa. Karighatta means 'black hill' in Kannada.
The temple devoted to Srinivasa, a form of Vishnu, is located atop Karighatta hill. One of the ancient temples has an idol called the bairagi Venkataraman.
The deity idol is carved from black stone. The temple has several interesting features worth visiting. For example, on one side is the shrine of goddess Padmavati, consort to Lord Srinivasa.
A statue of Lord Vishnu's vehicle, Garuda, faces the main temple, and there is a Garudasthamba in front.
Devotees have to climb about 450 steps carved into the hill from the base. They make it to a flat hilltop that has the temple at the top of it.
There is a nearby viewpoint that offers spectacular views of the island town and the river Kaveri.