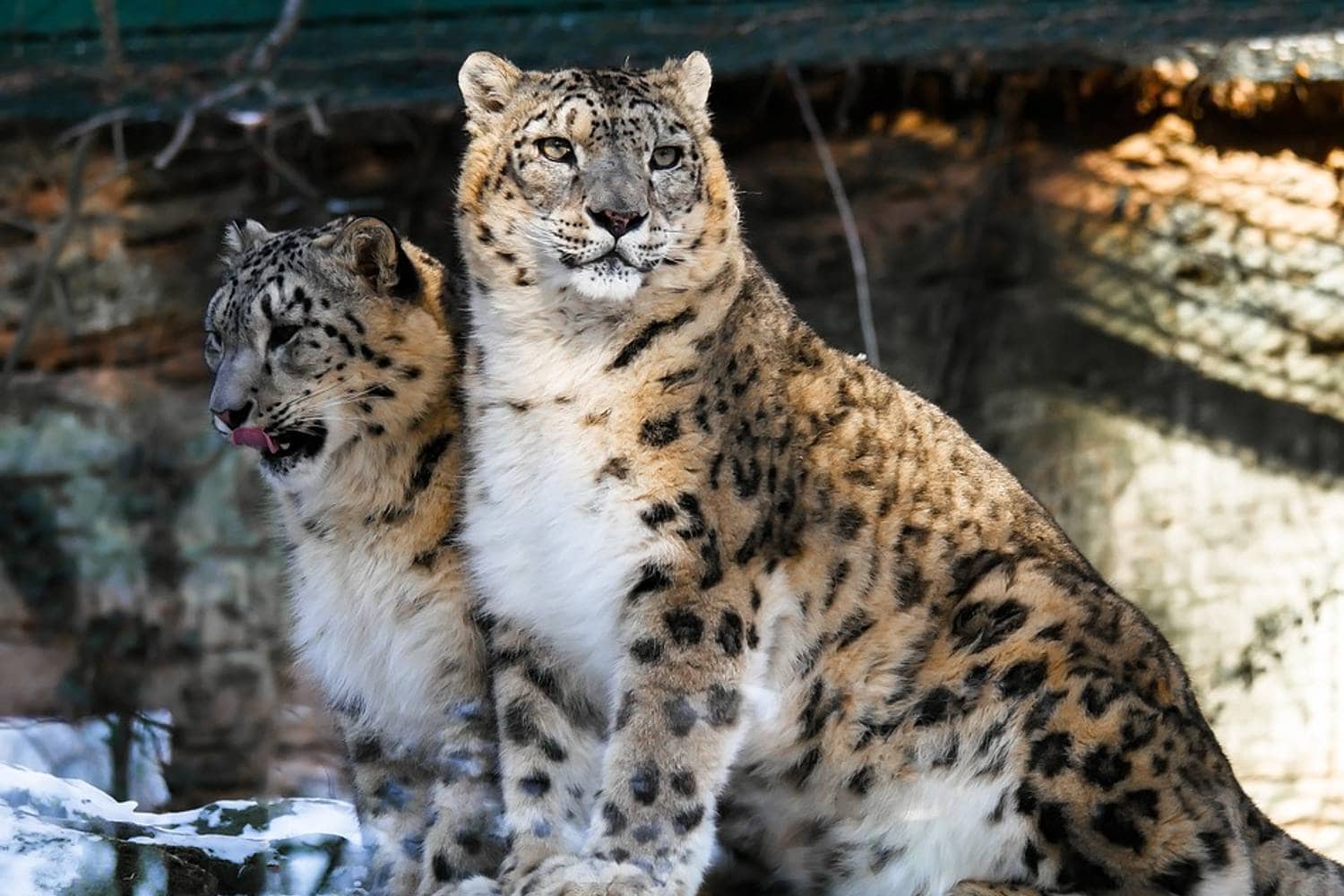 Hemis National Park: The Jewel of Ladakh, India
Hemis National Park is a picturesque holiday destination in the Hemis region of Ladakh, India. Hemis is surrounded by five villages, namely Shingo, Chilinga, Yurutse, Rumbak and Sku Kaya.
Hemis Wildlife Sanctuary has many natural attractions to explore, like meadows with wildflowers and herbs, dense forests with rich wildlife populations and streams that flow perennially from glaciers melting near the mountain tops.
There are many national parks and wildlife reserve in Asia that offer the chance of seeing snow leopards. But Hemis is a good place to visit because it has more snow leopards than any other park.
The park also provides adventure activities such as trekking on its lush green slopes or rafting along its rivers.
Hemis National Park is a well-known wildlife destination in Ladakh with the unique distinction of a high population of snow leopard sightings and different varieties of birds.
Hemis National High Altitude Park is the second largest continuous protected area in India after Nanda Devi Biosphere Reserve.
Not only are the habitat and wildlife of this park attractive, but it also provides a wonderful opportunity for photography and trekking.
Flora in Hemis National Park
Hemis National Park is a picturesque holiday destination; however, it only receives small amounts of rainfall annually as this area is in the rain shadow region of the Himalayas.
Due to this, the park has dry forests dotted with fir trees.
Most trees in the area are alpine and steppe. The landscape of Hemis National Park is dominated by plants that need less moisture, including juniper, dry birch and fir.
A visit to the park offers a nice view and an opportunity to find rare medicinal plants.
Fauna in Hemis National Park
Hemis National Park is known for its diverse wildlife, including snow leopards and Tibetan wolves.
The animal species and avian populations within the park include 16 mammals species and 73 bird species.
Bharal (blue sheep), shapu (Ladakhi Urial), Himalayan Marmot, Himalayan Mouse Hare, snow leopards and other animals can be found at this park. There are also Eurasian Brown Bear, Red Fox and Tibetan Wolf.
For bird lovers, a visit to Hemis National Park is worth the trip during a visit to Ladakh.
It is an excellent place for birdwatching, with golden eagles and lammergeiers being two of the prominent animals.
It's also home to robin accentor, streaked rosefinch, red-billed chough and fire-fronted serin.
Places to Visit Around Hemis National Park
Don't worry, even if you have missed viewing the exotic wildlife around Hemis National Park.
Here are some great Hemis National Park attractions to explore.
Hemis Monastery
Hemis Monastery is the largest Tibetan Buddhist monastery in India and stands just 44 kilometres from Leh.
Abode of rich beliefs and heritage created long ago, it has a population of 1000 monks.
After entering the monastery, you will find a vast collection of artifacts, paintings, and sculptures representing its rich culture.
You can make a stop at the Hemis Museum shop to buy souvenirs, local jewelry, paintings, statues and curios.
Gotsang Gompa
A short hike from Hemis Monastery, Gotsang Gompa will leave you feeling like you are on a treasure hunt.
One of the most popular tourist attractions is known for its peace.
It includes accommodation that offers to lodge so you can get some rest before trekking.
You can stay here if you plan on staying a little longer.
Stanka Gompa
Stanka Gompa gained its name from the hill it is built on, which looks like a tiger's nose.
The rather plain architecture of Stanka Gompa may not stand out as much, but the varied views it offers at its surroundings make for some pretty pictures.
It is located near Indus. It provides views that you could not imagine.
Ganda La
Ganda La, the highest mountain pass in the Hemis National Park, marks the northwest boundary of the park.
This road is for people who live in the mountains. They use it to drive to Leh.
What's the Best Time to Visit Hemis National Park?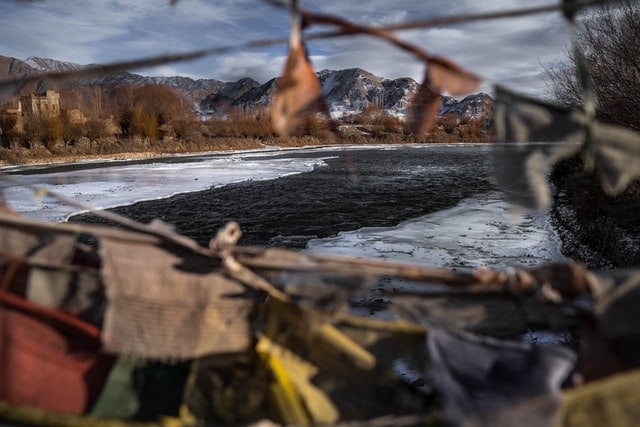 The best time to visit Hemis National Park is from May through early October (winter).
As snow is a natural wintery phenomenon, the Jeep Safaris and most trekking routes are typically stalled due to heavy snowfall starting in December.
If you visit Hemis in June or July, try to attend the Hemis Festival. It is a great time to create art and explore the culture.
How to reach Hemis National Park?
You can take a flight from Delhi, Jammu, Srinagar, or Chandigarh to Leh with Hemis National Park's base station.
Once you reach Leh, the park can be reached by renting a vehicle or catching a bus.
From Spituk Village in the Leh district, you can embark on a long trek by travelling south along Zingchen and Markha valleys to reach Hemis.
Frequently Asked Questions
What is the best time to visit Hemis National Park?
Between May and October, it is best to visit Hemis National Park. The weather is good for sightseeing during that time.
What is the entry fee for Hemis National Park?
The Indian entry fee for Hemis National Park is 20 Rupees, and the international tourist entrance fee is 200 Repees.
How far is Hemis National Park from Leh?
Hemis National Park is about 50 kilometres from Leh and can be reached by either a taxi or any other private vehicle.
What are the timings for Hemis National Park?
Visitors are welcome from 9:00 AM to 5:00 PM.
What are the animals found in Hemis National Park?
The park is the home of many animals that are endangered. These include leopards, Asiatic ibex, Tibetan wolves, Eurasian brown bears and red foxes.
This park has 200 leopards. It is the only place in India where one can see a Shapu or Ladakhi Urial.
Why is Hemis National Park famous?
Hemis National Park, also known as "the valley of snow leopards," is tucked in the lap of pristine valleys.
Hemis National Park, one of the world's most beautiful national parks and a popular tourist destination in Ladakh, is located between 3000-6000 meters.
How many snow leopards are in Hemis National Park?
Hemis National Park is believed to be home to the world's highest density of snow leopards. According to a recent survey, this place has a snow leopard population of around 40-50 individuals.