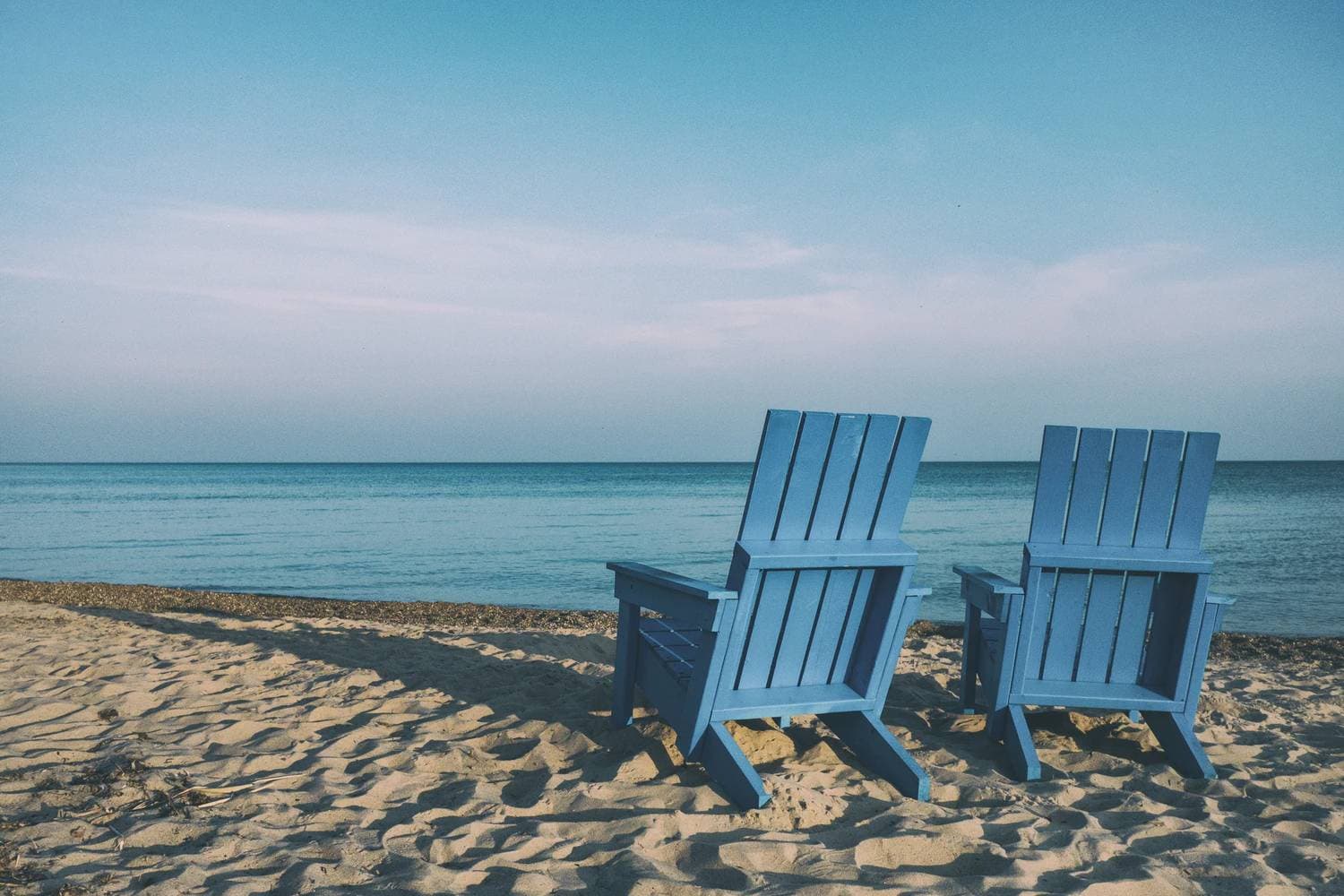 Best Beaches Near Hyderabad: A Complete List of All the Best Ones to Visit
The Beaches near Hyderabad are the best ones to visit if you're looking for a fun-filled holiday. If you love beaches, then this list of Beaches near Hyderabad will surely excite you.
With so many options to choose from, it cannot be easy to decide which one is best for your vacation.
However, we have compiled a list of Beaches around Hyderabad that should satisfy any beach lover!
11 Best Beaches Near Hyderabad
With adventure water sports like surfing and paddle-boarding to capture the best memories by the water, there's a lot more for you to do on 13 beaches from Hyderabad.
Vodarevu Beach
Vodarevu, one of the most suitable beaches near Hyderabad, is perfect for relaxation.
Vodarevu, located near Chirala, is surrounded by luxuriant coconut plantations and a long stretch of golden sand where you can sit and enjoy the sound of ocean waves.
For stunning views of the sea from up high, one can climb to the top of the lighthouse.
It is the nearest popular beach to Hyderabad, which you would not like to miss.
Hyderabad to Vodarevu beach distance is 305 km.
Suryalanka Beach
One of the most popular beaches near Hyderabad, Suryalanka, is a short distance from Guntur in Andhra Pradesh.
The Suryalanka Beach is just 300 km away from Hyderabad, making it one of the best and nearest beaches to Hyderabad.
One of few beaches on the eastern coast and picturesque landscapes, this beach is known as Baptala.
Dolphin spotting is the top activity at this beach, which typically occurs between November and December each year.
The views and the fresh ocean air make this gorgeous beach a popular tourist destination.
Hyderabad to Suryalanka Beach distance is 319 km.
Machilipatnam Beach
Machilipatnam Beach is one of the best beaches in Hyderabad and a favourite for those seeking peace amidst tranquillity.
Located in the Krishna delta region, this lovely beach boasts beautiful sea views.
If you're a beach fun lover looking for a close escape from the hustle and bustle of life, Machilipatnam Beach is just an hour's drive from Hyderabad.
Distance From Hyderabad: 340 km
Manginapudi Beach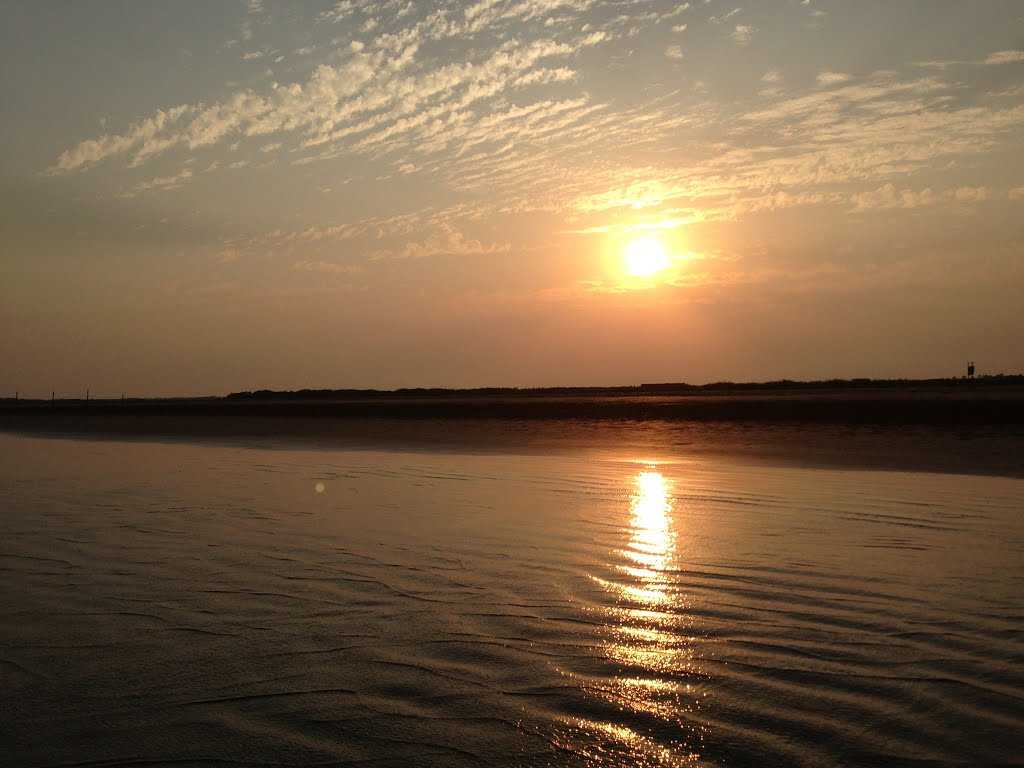 If you're looking for a quiet, peaceful spot to while away your day on the beach, then Manginapudi Beach may be precisely what you need.
The black sand beach, which can be visited as a tourist attraction in Hyderabad, is shallow for swimming. Some of the best ways to spend your time near this clean beach are making sandcastles and participating in other activities.
From beach shacks to the Dattashram and Panduranga Swamy Temple, Manginapudi is a great place to go swimming and sunbathing if you are vacationing in Hyderabad.
Distance From Hyderabad: 350 km
Yanam Beach
Yanam, located at the confluence of Godavari and Coringa rivers, can be a charming beach destination.
Known as Rajiv Gandhi beach, this place displays less crowded shores, sparkling blue water at the edge of a stunning sea view.
The beach is adorned by statues of gods such as Jesus Christ, Bharat Mata and Lord Shiva. Additionally, there are statues of elephants pouring water on the Shivalinga.
With few shacks and beach chairs here and there, Yanam is the perfect place to spend a warm vacation.
If you're in Hyderabad and have time for a vacation, make sure to spend some time on the best sea beaches here.
Distance From Hyderabad: 403 km
Kakinada Beach
The perfect beach for those looking for an isolated getaway, Kakinada Beach has all the best features and more.
With delicious seafood and mesmerizing sunsets, this will be the next best name on your list of beautiful beaches near Hyderabad.
Coringa Wildlife Sanctuary, Hope Island and the Godavari Delta islands are nearby and offer awesome attractions.
This is also one of the best Honeymoon places near Hyderabad.
Distance From Hyderabad: 486 km
Uppada Beach
Uppada Beach has sparkling white sand beaches, transparent water, and wide shores.
One of the best places for some thrilling outdoor activities near Hyderabad, this beach offers many sports and pastimes like cricket, football, beach volleyball and even cruising.
Add to that, the beach's gradual inclination into the ocean ensures safe swimming.
Near the beach, don't miss the snack shop selling fresh seafood. It is one of just a few offbeat beaches near Hyderabad.
Distance From Hyderabad: 497 km
Bheemunipatnam Beach
Bheemunipatnam Beach provides a buzzing shoreline with dazzling views.
If you're looking to take a romantic walk on the beach, these scenic walks near Hyderabad are perfect.
One of the best things about Bheemunipatnam Beach is that you can hike up to the lighthouse and witness stunning views. Swimmers also like playing thrilling water sports on this beach.
This beach near the confluence of the Gosthani river with the sea is ideal for swimming and kayaking.
Distance From Hyderabad: 628 km
Yarada Beach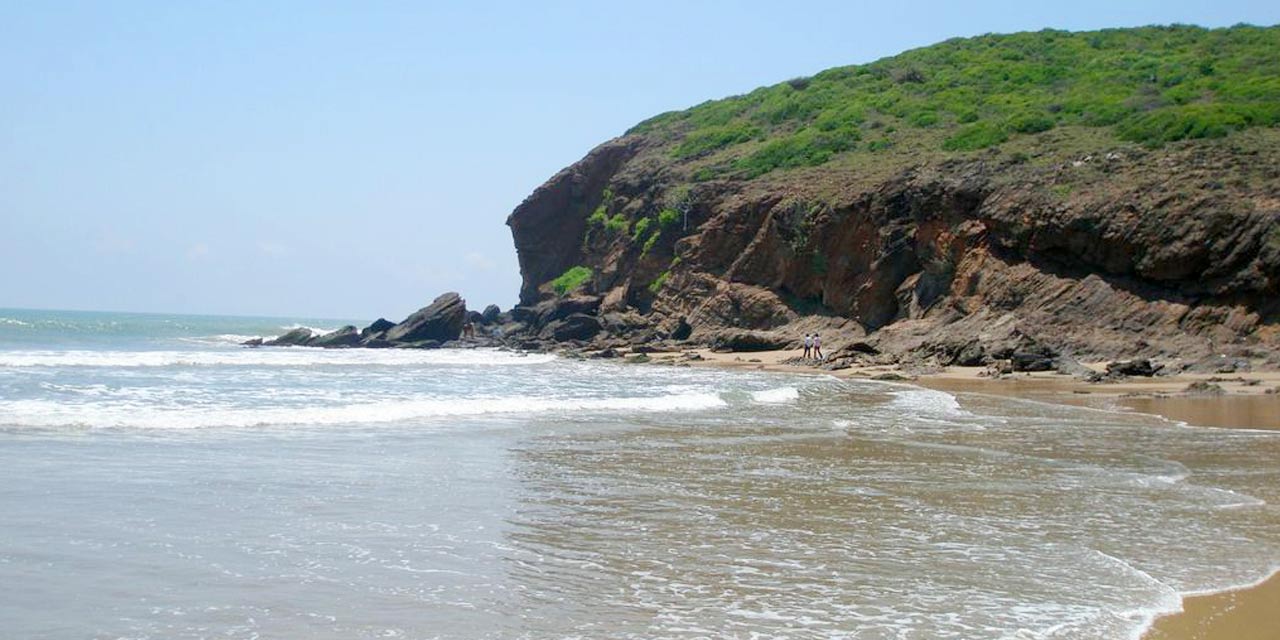 With lush green Dolphin Hills on one side and a blue sea on the other, Yarada- a golden sand beach-is ideal for leisure walks and picnics.
While the shore slopes into the sea, this beach is not swimming-friendly.
If you're in Hyderabad and looking for a quieter beach experience, then this is the list of beaches you want to start checking out.
Distance From Hyderabad: 634 km
Rushikonda Beach
Ramakrishna Beach is a perfect place for a long weekend as you are near tourist attractions and can still enjoy the beach.
If you want to spend a peaceful vacation, you can visit the beach while marvelling at fascinating sunset views.
You can also have a picnic or photoshoot with your family friends at this beach.
This is also one of the best outdoor campsites in Hyderabad.
Distance From Hyderabad: 637 Km
Chirala Beach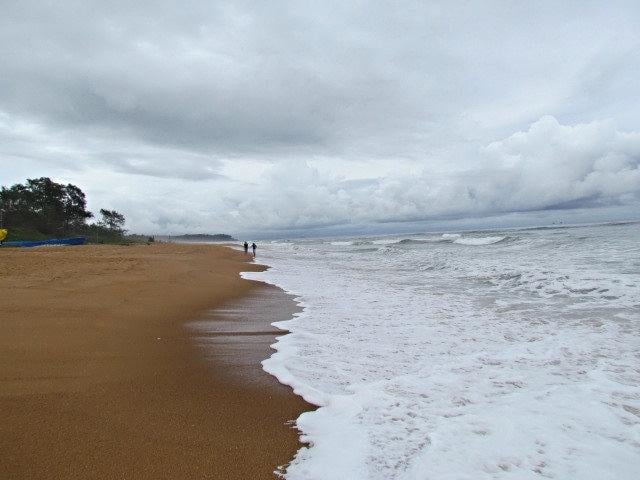 For leisure walks, Yarada beach with its plush green hills on one side and a sand-hued sea on the other, is the perfect destination.
The beach is not recommended for swimming as the shore slopes steeply into the sea.
This beach is one of the best in terms of scenic beauty with less crowd, which has made it a favorite among solo travelers and honeymoon couples.
Chirala is exclusively famous for its quiet beaches, splendid panoramic view and extremely hospitable people.
Distance From Hyderabad: 634 km