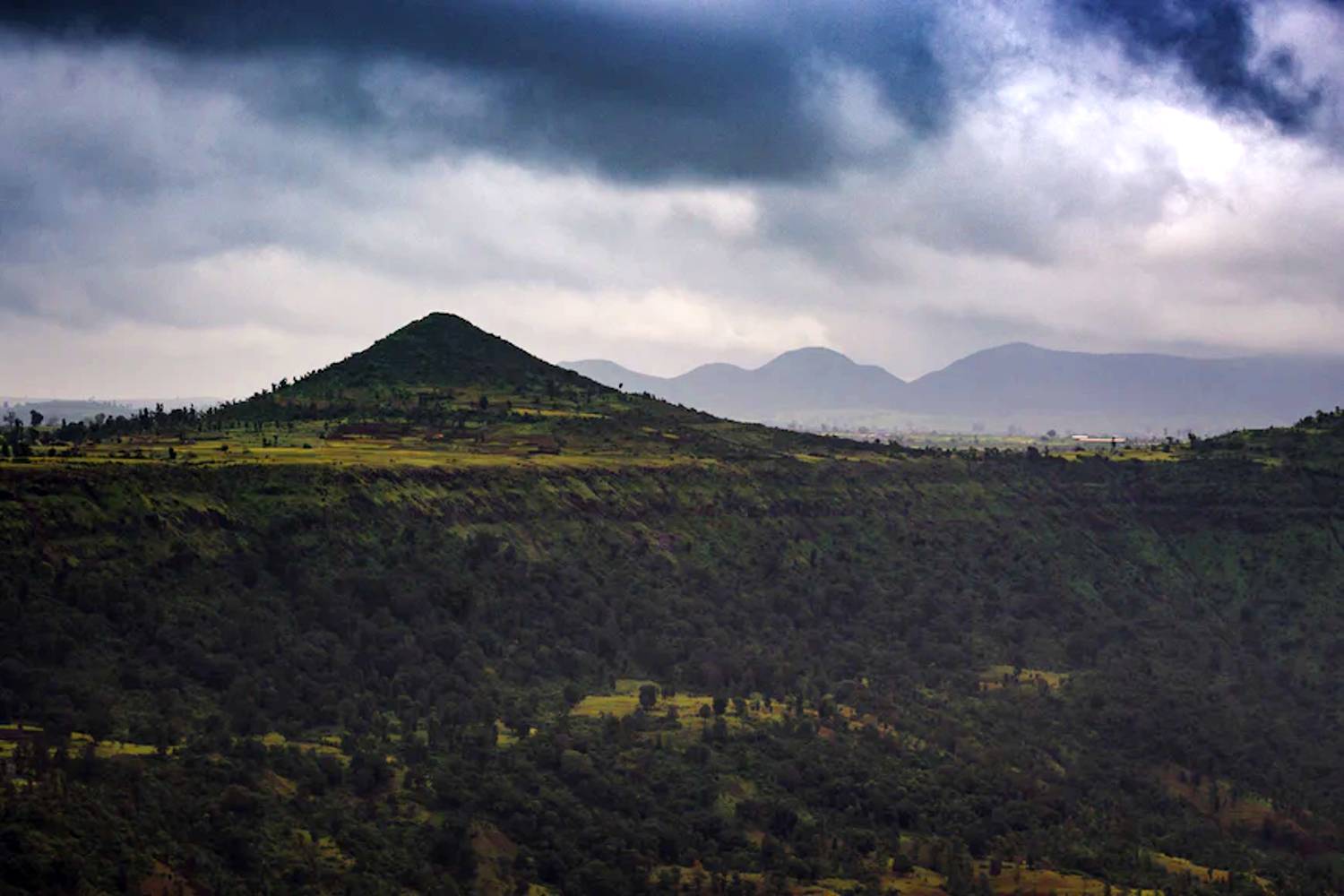 Saputara Travel Guide – Best Places to Visit In Saputara
Saputara, located in the Dang district of Gujarat, is 250 km from Mumbai and 4 km away from the border of Mumbai. It provides stunning views of the Western Ghats in its mountainous terrain.
Located at 1,000 meters above sea level, it is the only hill station in Gujarat and a popular tourist destination during the summertime.
Recently, this destination has been developed as a tourist destination. As requested by the government, the Adivasis living in the area moved to nearby Nawanagar, thus providing an exclusive experience for tourists.
Saputara is an ideal destination for art and nature enthusiasts, with the Artist Village located within a few kilometres of the town, featuring artwork from national and international artists.
The area features a variety of handicrafts and craftsmanship from local artisans. Local traditional stores and stalls offer bamboo artefacts that make great souvenirs.
The Hatgadh Fort, built during the reign of Shivaji, is of considerable historical importance. A statue of Lord Shiva on top of the fort also lends to its aura.
Vansda National Park in Saputara has various animals, including carnivores, herbivores, birds, and reptiles like pythons and crocodiles.
The Purna Sanctuary offers the opportunity to explore the remnants of the region's rich heritage, with forts and hillocks in the surrounding area.
In Saputara, the temperatures often reach up to 30 degrees Celsius, even during summer, creating a more temperate climate. Winter temperatures in this area are notably lower, making it less attractive for visitors.
Which are the best places to visit in Saputara?
Saputara welcomes visitors of all ages and demographics. The town is small enough to be traversed on foot. You may get fantastic scenery from the sunset on the plateau's edge.
Hathgadh Fort, Vansda National Park, Sunrise Point, Sunset Point, Saputara Lake, Gira Falls, Echo Point, Step Garden, Table Point, Saputara Tribal Museum, Lake Garden, Saptashringi Devi Mandir, and Purna Sanctuary are popular destinations for tourists. Sunrise Point offers a great sunrise view and is a beautiful natural experience.
Hatgad Fort
Hatgad Fort is a historical fort situated 9 km from Saputara Bus Station and 80 km from Nashik, located at Hatgad village in the Nashik district of Maharashtra near Saputara.
Hatgad Fort, situated in Saputara and regarded as one of its prominent sights, was constructed as a watchtower towards Nashik and the valleys of Gujarat. A statue of Lord Ganesha is placed at the top.
The Archeological Department of Maharashtra officially manages and maintains this fort, an attractive destination for history enthusiasts and trekkers.
Shabari Dham
Shabari Dham is impossible to miss, located on Ahwa Road. Chamak Dungar, a legendary location on a hill near Subir hamlet, is also notable.
Shabari Dham was built in 2006 to commemorate the meeting between Lord Rama and Shabari. Shabari was a devoted follower of Rama, and the two met at a Hindu temple. The Shabari Dham serves as a reminder of their meeting and Shabari's devotion to Rama.
Located in Saputara, three stones are rumoured to be where Rama, Lakshman, and Shabari sat together. These stones are a popular tourist destination during the winter season.
Nageshwar Mahadev Temple
To experience the cultural side of Saputara, visit the Nageshwar Mahadev temple, which overlooks the lake.
Shivratri is an annual festival where locals and travellers make offerings to the temple. To experience its serenity, visiting the temple early in the morning is recommended.
Townview Point
Townview Point is one of the most popular tourist attractions in Saputara. It offers a stunning aerial view of the entire town. Perched at a higher altitude than the main town, this vantage point is the perfect spot to take in the scenic beauty of the whole hill station.

Saputara's night view is one of its best features. Compared to crowded and polluted cities, the forested setting provides a refreshing atmosphere.
Gira Falls
Gira Falls is one of the top attractions in Saputara for those who want to relax and rejuvenate. The falls are located on the Waghai Saputara state route, close to Waghai.
The monsoons are the best time to see the falls. If you plan a picnic near the falls with your family or friends, we recommend you go between July and October.
This destination is less popular than others, so fewer people are here. You can get here by road quickly.
Vansda National Park
Vansda National Park is worth a visit if you're interested in seeing some of Gujarat's wildlife up close. The park is near Waghai and can be easily accessed from the Vansda-Waghai State Highway. While it's not as large or well-known as other national parks in India, it's still a great place to see some of the country's native animals and plants.
Vansda National Park, covering 24 square kilometres, was established in 1979. The park was named for the Maharaja of Vansda, who once owned the land. According to official records, no trees have been cut in the jungle since 1952.
You can only get to the park by going through Kilad village and getting a gate pass. The best time to visit is from after the monsoon season until winter. That's when the forests are green, and the streams are full. The park is closed during monsoon season, from mid-June to mid-October.
Artist Village
Artist Village is one of the most charming places to visit in Saputara. If you are interested in art and culture, you cannot afford to miss Artist Village. The hamlet is well-known for its stunning, vibrant bamboo artefacts, Warli paintings, and indigenous handicrafts produced by the Bhil, Kunbi, and Warli tribes.
Fine arts students often travel to the village to learn about the intricacies of the trade and gain a firsthand understanding of the status of the arts in India. You will leave with a wealth of information. It is one of the best locations in Saputara to visit during the monsoon season.
Purna Wildlife Sanctuary
Purna Wildlife Sanctuary is one of the most popular hotspots for bird watchers and among the best places to visit near Saputara. It is situated in the Western Ghats between Gujarat and Maharashtra, India. The sanctuary provides a home to diverse wildlife and is a great place to see rare and beautiful birds up close.
Purna Sanctuary takes its name from the river that flows through it. The North Dangs Forest Division manages Purna, one of Gujarat's remaining moist deciduous forests. This forest provides a vast range of flora and fauna.
Purna is known for its thick forest cover and high average rainfall. The landscape is lush and green, with forests, rivers, and small tribal villages. About 700 species of plants and trees are in the Purna Wildlife Sanctuary.
The best time to visit Purna Wildlife Sanctuary is October and February. The number of accommodation options at the sanctuary during these months is limited, with Mahal Eco Campsite being the primary option. However, there are many more accommodations in Saputara, which is a short distance from the sanctuary.
Saputara Museum
The Saputara Museum is a great place to learn about the customs, attire, and history of the Dang tribe. This museum is a must-visit for anyone interested in learning about body tattoos, funerary stone columns, grass decorations, stuffed birds, woodcarving, clay ritual artefacts, and dance-dramatic masks. Admission for students is only INR 1. The Saputara Museum is one of the top attractions in and around Saputara.
Lake Garden
Lake Garden, also called Lake View Garden, is a beautiful place with different plants and trees. This is one of the main tourist attractions in Saputara, and it's recommended that you visit between March and August. The garden also has a play area for kids!
Saptashrungi Devi Temple
Sapta Shrungi Mata Temple is one of the most well-known temples near Saputara. It is one of the world's 51 shakti peethas. The name Sapta Shrungi Mata, which means "mother of seven peaks," comes from the legend that Lord Shiva is the deity sitting on a mountain surrounded by seven other peaks. The deity's idol is so lovely that it may enchant you.
Echo Point
Echo point is one of the best vantage points in India. The views are surreal, and the panoramas are breathtaking. You will enjoy nature's beauty while visiting Echo point.
You can hear your voice reverberate from this viewing platform and see various other attractions like Charlotte lake, Louisa point, and more. You can also witness breathtaking sunsets and sunrises.
Pandava Gufa
Pandava Gufa is an exciting place to explore in Saputara. The history of Saputara is closely linked to the caverns in the area. According to legend, the Pandavas used the caverns to hide and relax. For those looking for undiscovered adventures, the caverns are a great option.
Step Garden
Saputara's most recent addition is a set of steps leading up to a small play area and garden. The efforts are made entirely out of plants and wood, which makes for some great photo opportunities. The park is also a great place to spend an evening; there are even shacks for children to play in.
What are the best things to do in Saputara?
Satpura Lake is a great place to enjoy boating.
Satpura Lake is famous for its boating activities, picturesque views, and convenient location for watersports.
Find yourself in the vicinity of the Nageshwar Mahadev Temple
Nageswhar Mahadev Temple is revered in Satpura as the holiest shrine. It honours Lord Shiva and sees large crowds of pilgrims during Shivratri.
Try bee-rearing at the Honey Bees Center.
To learn about the honey industry, come to Honey Bees Center. Skilfully extract pure nectar and have a close interaction with the bees. Discover bee breeding, rearing, and extraction under guidance.
Learn about the local tribal culture.
Saputara Museum is a must-visit for history and art lovers. It offers unique displays such as stone columns, stuffed birds, woodcarvings, body tattoos, and masks used in dance dramas.
Enjoy Vansda National Park for a family outing.
Vansda National Park is a natural landmark that offers views of flora and fauna and opportunities for bird-watch and photography.
Which are the best resorts to stay in Saputara?
Accommodation close to Saputara can be booked via booking.com.
Shilpi Hill Resort: Shilpi Hill Resort is a sprawling, picturesque property with well-appointed accommodations and dining outlets inspired by nature. It boasts a huge swimming pool, indoor and outdoor games room, and a kid's play area – perfect for a family getaway!
Chitrakoot Hill Resort: Chitrakoot Hill Resort, located at 3500ft, provides visitors with the best amenities and services. The resort has warm, cosy, and spacious rooms. The visitors can also enjoy tribal dance, bonfires, and outdoor games.
Quality Inn Resort: Enjoy exquisite cuisine, personalized service, and luxurious accommodations. The resort features conference halls, a kid's corner, and an indoor play area.
Patang Lords Eco Inn Resort: Patang Lords Eco Inn Resort was designed with sustainability in mind. The resort uses locally sourced materials and has 45 elegantly designed rooms. It also features a lovely garden and an indoor play area.
Uday Hill Resort: Looking for a luxurious getaway? This exotic resort is the perfect place to relax and recharge. You'll be treated to the holiday of a lifetime with reflection pools, landscaped gardens, and an elegant restaurant serving delicious cuisine.
FAQ (Frequently asked questions)
Which is the best time to visit Saputara?
October through February is the best time to visit Saputara for the weather. The humidity is low, and there is no chance of rainfall, so you can head outdoors and enjoy plenty of activities.
How far is Saputara from Pune?
Saputara is a hill station about 229 km from Pune. The road distance between Saputara and Pune is approximately 288.4 km.
Is Saputara worth visiting?
While Saputara might not be the first place that comes to mind when you think of must-see destinations, it offers a lot for those who take the time to visit. From natural attractions and breathtaking temples to botanical gardens and historical sites, there's something for everyone in this beautiful spot. And, of course, the cuisine is not to be missed. If you're looking for a place to get away from it all and experience some culture, Saputara should be on your list.
How to reach Saputara?
– By Air: Although Saputara doesn't have an airport, Surat is the closest airport to Saputara and is served by major international and Indian airlines such as IndiGo, Air India, Lufthansa, Emirates, and Etihad Airways. Once you reach the airport, you can book a taxi or cab to drive you to Saputara.

– By Bus: Many buses run from Gujarat, Mumbai, and Pune to Saputara. These include both private and state-owned buses.

– By Train: The Waghai railway station is the best way to get to Saputara by train. Once you arrive at the station, you can take a taxi to complete your journey.