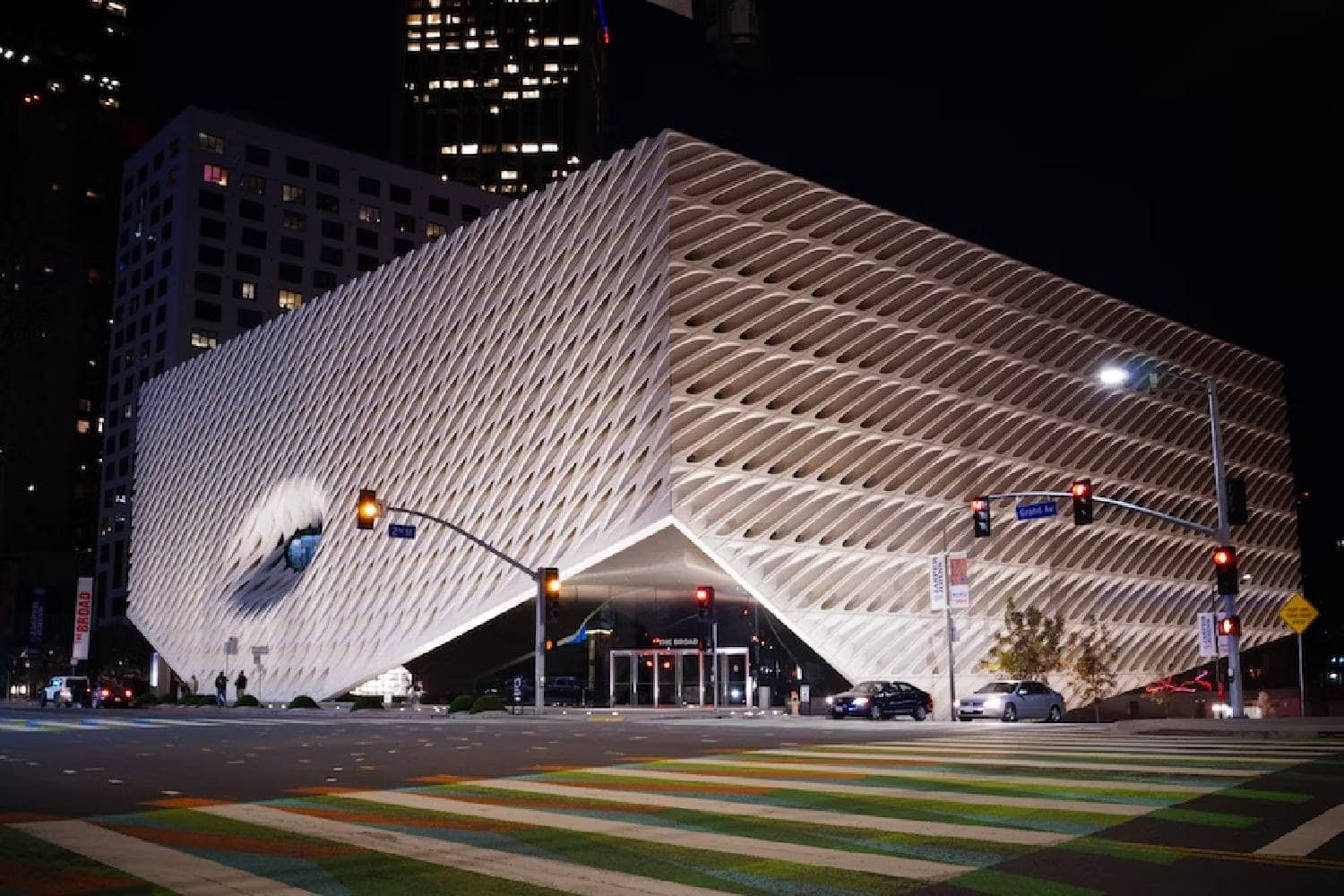 18 Free Museums in Los Angeles: Exploring Art on a Budget
Although Los Angeles is often considered expensive, affordable options remain available for visitors. Los Angeles has several exceptional museums that provide free admission to the public throughout the year rather than just on specific days of the month.
Los Angeles has various museums covering various topics, such as history, art, and science. Our article features a list of the top free museums in Los Angeles for visitors to explore and appreciate.
The selection of museums caters to various interests, including contemporary art, Roman antiquities, and sciences.
Free Museums in Los Angeles with Their Free Days
Getty Villa
Entry is free with a timed ticket, while parking is available for $20. After 3 pm, parking is reduced to $15.
In 1974, J. Paul Getty established a museum to showcase his collection in a replica villa. The decorative arts and paintings were transferred to the Getty Center, and the villa underwent renovations to become a museum for the Getty's collection of Mediterranean antiquities.
Visitors can explore art and history from 6,500 BC to 500 AD at the museum, organized by themes like Gods and Goddesses and Stories of the Trojan War, with a timed-entry ticket.
The palatial courtyards and manicured gardens at this location are worth visiting, regardless of your interest in the art.
LACMA
Admission is free every second Tuesday from 11 am to 5 pm. LA County residents can visit during Mon, Tue, Thu, and Fri hours. It is advisable to purchase timed tickets.
The Urban Light installation by Chris Burden consists of 202 easily recognizable iron lamps. The museum displays a variety of modern and traditional masterpieces for visitors to appreciate.
The art museum in the western United States has a collection of over 142,000 objects that showcase 6,000 years of artistic expression from around the world, making it the largest of its kind.
There are specific days and times when visitors can enter for free, including every second Tuesday from 11 a.m. to 5 p.m. Additionally, Los Angeles County residents can enter for free on Mondays, Tuesdays, and Thursdays from 3 to 5 p.m. or Fridays from 3 to 8 p.m.
The Broad
Reservations are available for free admission, with access to the Infinity Mirror Room included. Tickets must be purchased in advance.
The attraction is called Infinity Mirror Rooms. The downtown contemporary art museum features two mirror-filled rooms by artist Yayoi Kusama – one that visitors can enter and another that allows only a glimpse.
The collection of post-war works owned by Eli and Edythe Broad features around 2,000 pieces, including works by artists such as Andy Warhol, Roy Lichtenstein, Jean-Michel Basquiat, Ed Ruscha, Cindy Sherman, Barbara Kruger and Jeff Koons.
Natural History Museum
L.A. County residents can visit for free Mon-Fri from 3-5 pm (closed first Tue of the month).
The NHM's Beaux Arts building was the first museum in Los Angeles and opened in 1913 along with Exposition Park. The museum's new Otis Booth Pavilion has a six-story glass entrance with a 63-foot-long whale skeleton. The museum has amazing exhibits such as a gem and mineral hall, dinosaur fossils, urban nature gardens, and a historical exhibit about Los Angeles.
Hammer Museum
Free.
This free museum in Los Angeles is open to visitors and features historical and contemporary artwork. Admission is free, and visitors have the opportunity to view impressive exhibitions, frequently showcasing the creations of artists based in Los Angeles. Access is free, and hours of operation are Thursday to Sunday, 11 am to 6 pm.
La Brea Tar Pits & Museum
Free museum entry Mon-Fri 3-5 pm for L.A. County residents (closed first Tue of the month).
In 1875, palaeontologists found animal remains in pits at Rancho La Brea. These pits contained asphalt from a petroleum lake under Hancock Park. For 140 years, professionals have been extracting millions of fossils from this location. Several of these specimens are exhibited in a museum with a charmingly traditional vibe. You can observe palaeontologists at work in Pit 91 and Project 23, excavating fossils from the still-bubbling tar pits in Los Angeles.
Huntington Library, Art Collections & Botanical Gardens
The first Thursday of every month is free at the Huntington with an advance ticket.
The Huntington Gardens offer a variety of attractions, including rare materials in the Library Exhibition Hall and acres of beautiful gardens to explore in L.A. A reservation is required for the Free Day on the first Thursday of each month.
California Science Center
The permanent exhibitions are free of charge.
The California Science Center is next to the Natural History Museum and the University of Southern California in Exposition Park. The aim is to inform and promote the significance of science in the lives of residents of Los Angeles. The permanent galleries, such as the space shuttle Endeavour, can be accessed for free without reservation.
Getty Center
Ticket is free; parking costs $20, $15 after 3 pm, and $10 after 6 pm (if open).
The complex contains travertine and white metal pavilions displaying French furniture, Impressionist works, and changing exhibitions. Despite its limited accessibility, the location offers free admission and panoramic views from the hills and ocean in the west to Downtown in the east.
MOCA Grand Ave
Admission requires a timed ticket at no cost.
This art museum contains over 7000 contemporary art pieces, including pieces by renowned artists like Jackson Pollock and Mark Rothko. Visitors can access ground-breaking and historically significant exhibitions with a timed ticket, free of charge.
Griffith Observatory
Parking costs $8-$10 per hour, but admission is free.
This cultural gem in Los Angeles offers a free exploration of the universe. This Art Deco building has been featured in numerous films and houses astronomy resources and telescopes of interest. The museum is open for exploration on Fridays through Sundays, and visitors can enjoy panoramic city views from the surrounding grounds during sunset.
Orange County Museum of Art
Free.
After almost sixty years, Orange County's primary visual arts institution relocated from Newport Beach to Costa Mesa, a few miles away. OCMA has more gallery space to showcase permanent and temporary collections of contemporary artists, many of which are from California, in their new Morphosis-designed home at the Segerstrom Center for the Arts campus.
Institute of Contemporary Art, Los Angeles
Free.
The 12,700-square-foot industrial space in DTLA offers a collection of radical and progressive art that addresses the political and social challenges of the modern world. This cultural centre is a great location for fostering innovative ideas while experiencing a variety of storytelling formats, including movies, live performances, poetry, and installations. The accessibility of contemporary art is demonstrated through their commitment to free admission.
Japanese American National Museum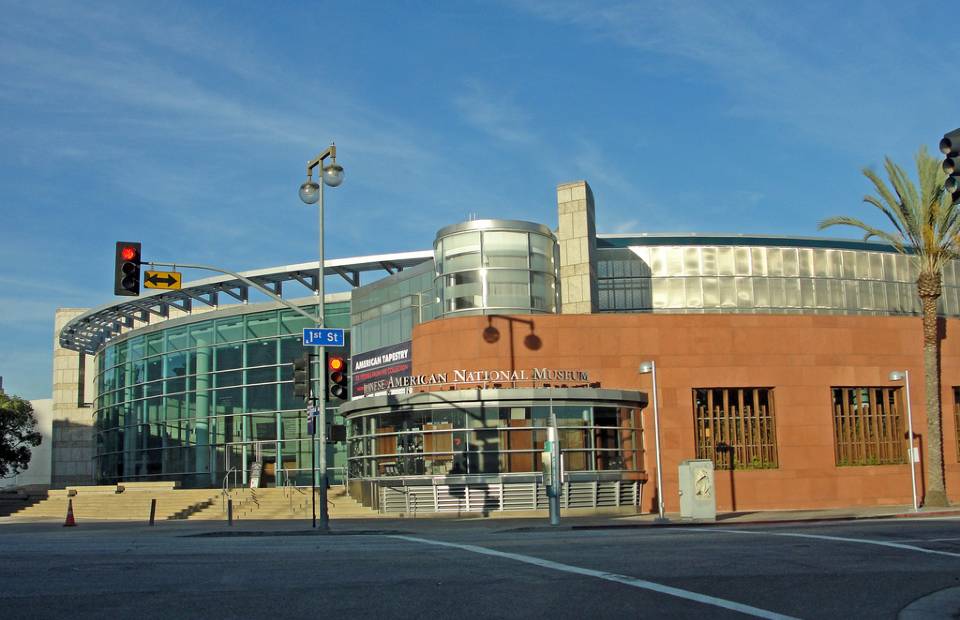 Free every Thursday, 11 am–5 pm.
The museum provides historical information on Japanese immigration to the US, including early property ownership restrictions and internment camps during World War II. The museum hosts permanent and temporary exhibits, including documentaries and art exhibitions. One exhibition focuses on images and artefacts from internment camps, which is both emotional and visually striking. Recent exhibitions included Japanese tattoo traditions and a Hello Kitty retrospective.
The Autry Museum in Griffith Park
Free every second Tuesday of the month.
The Griffith Park Museum showcases the life and works of singing cowboy Gene Autry. The Autry Museum provides an informative and engaging exploration of the history of the American West, including its myths and legends. Visitors may notice some Autry memorabilia in the foyer.
California African American Museum
Free.
The CAAM at Exposition Park focuses on researching, collecting, preserving, and interpreting African Americans' history, art, and culture in California and the Western United States for public enrichment. Visitors can access CAAM daily from 10:00 a.m. to 5:00 p.m. The permanent exhibition and galleries are free of charge, but a timed reservation is necessary before your visit.
Skirball Cultural Center
Free every Thursday.
The Skirball explores 4,000 years of Jewish heritage and its connection to L.A. communities. It's for anyone with cultural curiosity. The exhibit Noah's Ark is designed for children and explores cultural differences through the story of animals boarding the ark two by two.
Los Angeles Maritime Museum
Admission is free, with a suggested donation of $5 for adults.
The maritime museum in the state is the largest and displays the history of fishing in California, the canning industry in San Pedro, and a variety of model boats and ships. For information on temporary exhibits that address similar subjects, consult online resources. The building currently houses the museum was originally a ferry terminal and features Streamline Modern architecture from the 1940s.