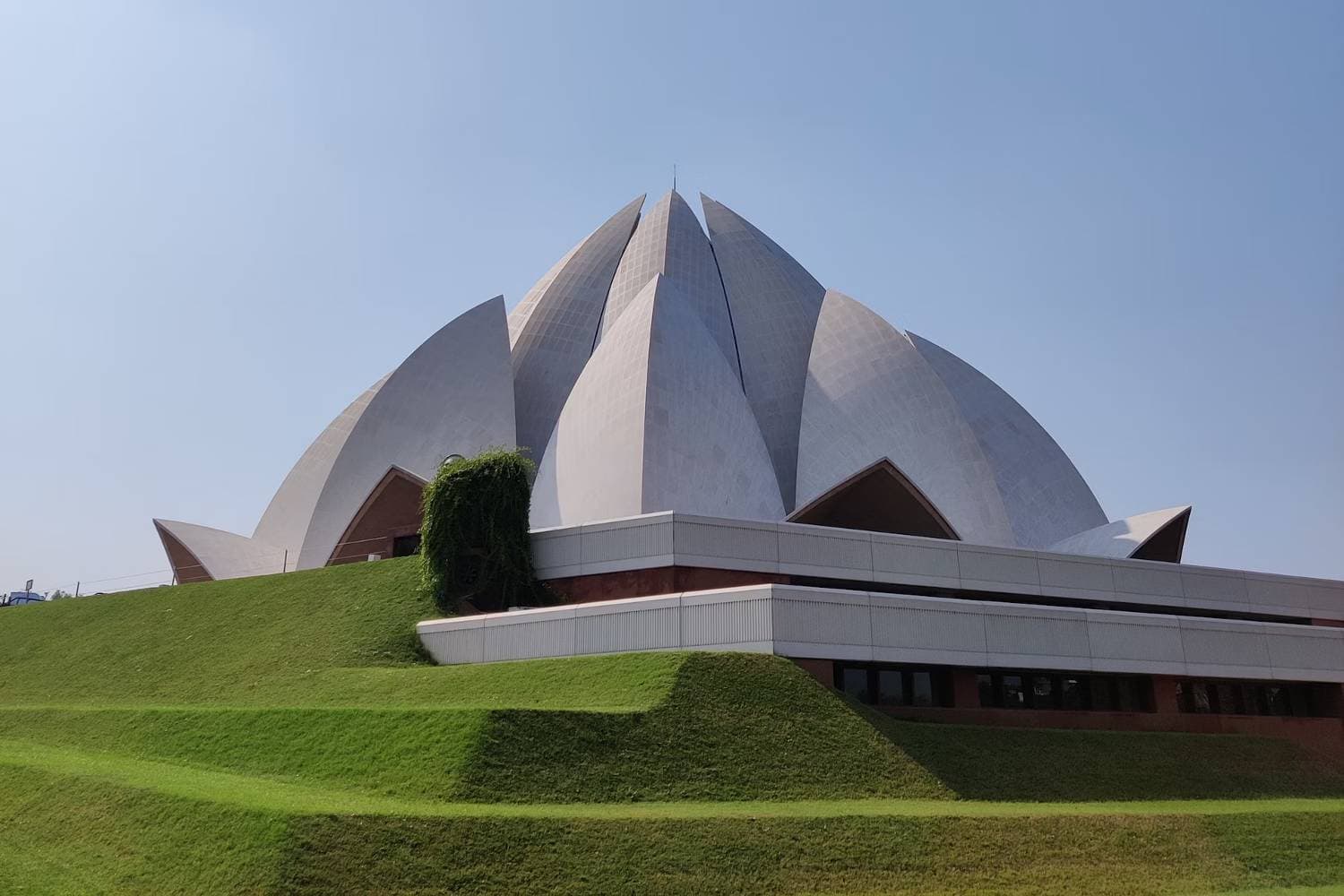 Interesting Facts About Lotus Temple Delhi – Bahá'í House of Worship
The Delhi Bahá'í House of Worship, also known as the Lotus Temple, is a top-rated architectural destination in Delhi due to its unique, 9-sided floral design. It attracts a large number of visitors, both locally and globally. This structure is made from white marble imported from Greece and is situated in a 26-acre garden with extensive landscaping and nine ponds.
The Lotus Temple is a building located in the national capital of New Delhi, dedicated to the Baha'i faith. This building, shaped like a white petal lotus, is a top-rated attraction worldwide due to its impressive structure.
The lotus flower is used in the Baha'i House of Worship, but the focus is light and water, considered the two most significant elements.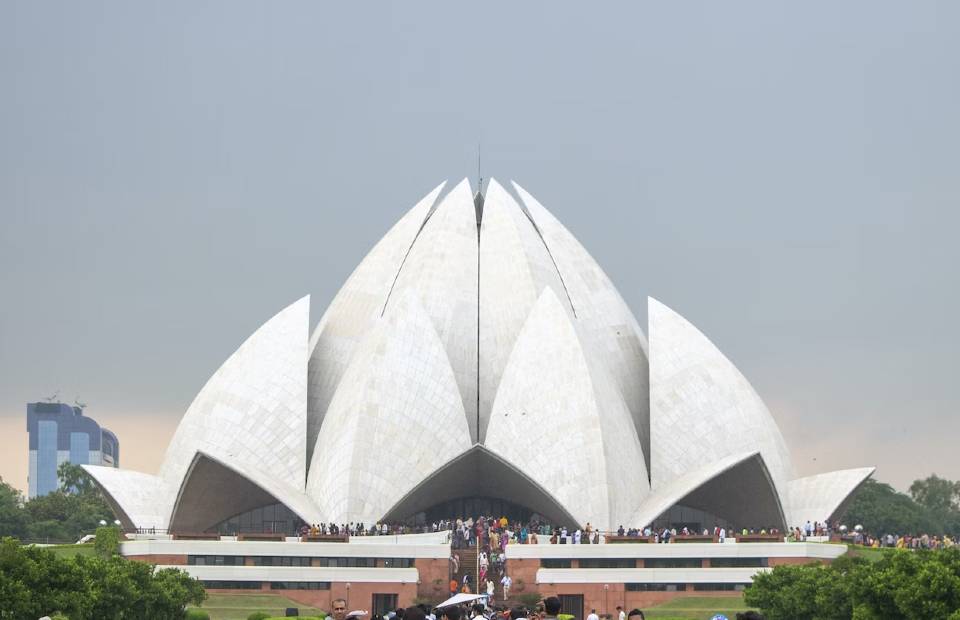 The shrine's design was created by Fariborz Sahba, a Canadian architect, and was finished in 1986. The temple aims to promote the belief in one God and welcomes individuals of all backgrounds without discrimination based on nationality, religion, race or gender. The Lotus Temple is a Baha'i House of Worship that is one of seven located worldwide.
Upon entering the temple complex, visitors will encounter an entrance gate, gardens featuring floral arrangements, and pools. Green shrubs surround the pathway leading up to the temple doors, and there is a calm atmosphere despite the presence of many people. The architecture inside is mesmerizing and may lead to contemplative silence.
Religious texts of any faith can be read and chanted, and musical renditions can be sung without inhibitions in the temple complex. The Bahai Lotus Temple is a highly recommended tourist destination in the capital. Visitors can appreciate the unique architectural monument and engage in a distinct form of meditation within a serene atmosphere.
The Lotus Temple is a significant landmark in Delhi, India and is prominent in the city's identity. The temple is widely recognized as a significant emblem of contemporary India, drawing in numerous tourists from various countries.
Here are 7 interesting facts regarding the Lotus Temple in Delhi.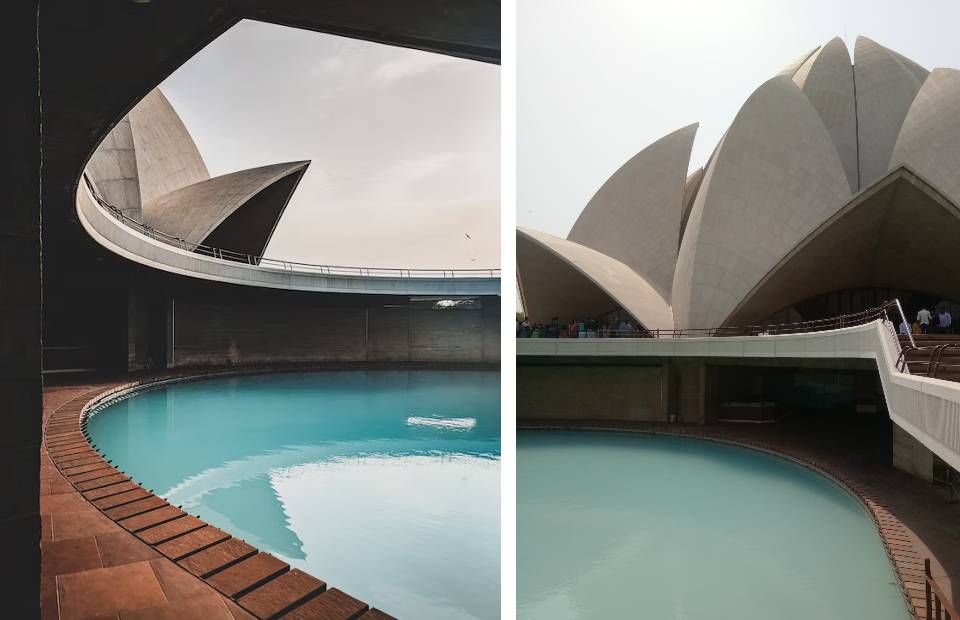 1) The Lotus Temple is alternatively referred to as the Baha'i House of Worship. According to the Baha'i faith, their places of worship are intended for all religions. The Lotus Temple is open to visitors from all religious backgrounds.
2) During the construction of the Lotus Temple, over 10,000 different sizes of marble were utilized.
3) The building is designed to look like a lotus, using 27 unsupported marble petals grouped in threes to create nine sides of the temple. Nine gateways lead to the central hall.
4) The lotus shape was selected as the design for the house of worship due to its lack of association with any specific religious group or community.
5) The Lotus Temple in India receives a high volume of visitors, with over 10,000 daily visitors, making it a popular destination.
6) The House of Worship in the Baha'i community typically includes a central dome, except for the Lotus Temple.
7) The Lotus Temple is one of seven Baha'i Houses of Worship located in various cities across the globe, including Sydney (Australia), Panama City (Panama), Apia (West Samoa), Kampala (Uganda), Frankfurt (Germany), and Willamette (USA).
Address: Lotus Temple Rd, Bahapur, Shambhu Dayal Bagh, Kalkaji, Nehru Place, New Delhi
Timings: 9:30 am to 7:00 pm (Mondays closed)
Tourists can also explore various historical, Cultural, and Architectural sites in Delhi, such as Jama Masjid, Humayun's Tomb, India Gate, Parliament House, Red Fort, Akshardham Temple, Purana Qila and Gandhi Smriti.