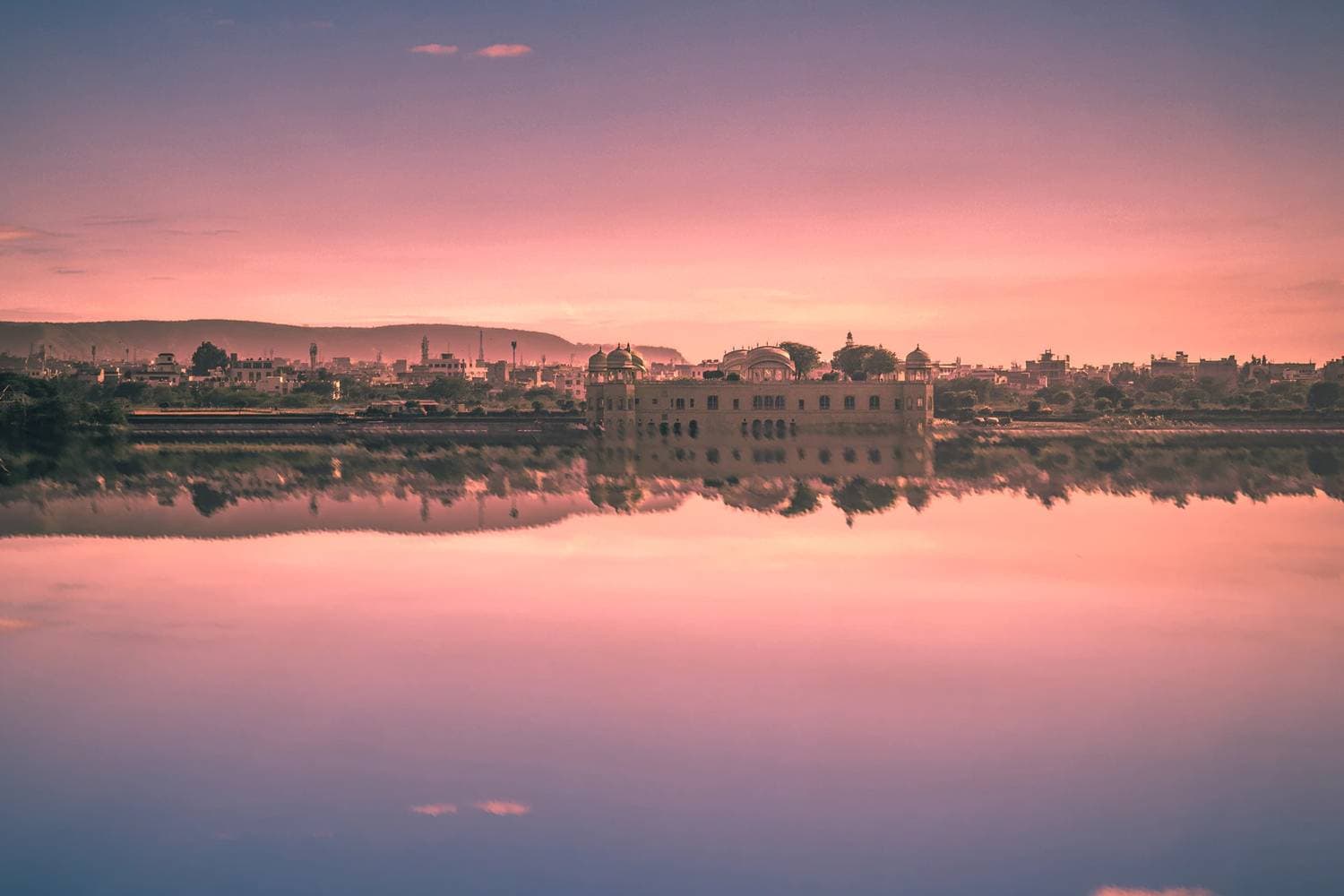 The 10 Most Beautiful States in India – A Country of Endless Treasures
India is a beautiful country with so much to offer. From the beautiful Taj Mahal to the historical cities of India and its delicious food, it's no wonder people want to visit this country.
If you're looking for a fantastic vacation spot but are unsure which state in India you should visit first, then look no further!
Here are 10 beautiful states in India that you need to see before your next holiday.
Kerala
The beautiful state of Kerala is often called God's Own Country.
The beautiful countryside is best experienced on a bike ride through the backwaters, vast stretches of land with beautiful water and serene backdrops.
Kerala is arranged along the coast, full of beautiful wildlife sanctuaries, including one that houses tigers and elephants.
It is home to some of the country's most beautiful beaches, including Kovalam, Muzhappilangad, Varakala and many more. As the sun sets in Kerala, a beautiful kaleidoscope of colours fills the sky.
Add beautiful backwaters and beautiful wildlife sanctuaries to this picturesque state, and you have one of the world's most beautiful states.
To truly experience Kerala's beautiful nature, it is best to explore it on two wheels from beautiful cycling tours in Kerala.
It also boasts breathtaking hill stations, gripping waterfalls, a plethora of historical places and monuments, and a host of national parks.
Kerala is the most peaceful state in India. Kerala's literacy rate is high and its employment index is also high.
For those who are searching for a calm mountainous retreat, Kerala's Munnar can never disappoint. No matter the case, Kerala is always a peace-filled location that will astound visitors.
Rajasthan
Rajasthan is one of the beautiful state as most cultural state in India, and it is home to some of the country's most scenic landscapes.
Rajasthan offers beautiful flora, wildlife and rich cultural heritage.
Nicknamed 'The Land of Kings' and 'The Thar Desert,' this beautiful state in India is well worth examining if you want to visit somewhere beautiful but different.
Rajasthan is a state where many stories of wars and victories, romance, misfortunes and glories are written.
Located on a hilltop, Amer Fort is the principal tourist attraction in Jaipur. This old fort overlooks Maota Lake, which is the primary source of water for the Amer Palace.
These folkloric tales reflect many monuments, magnificent palaces and forts that dot its landscape with a colourful history.
If you visit Rajasthan, one of the things to do is go see a folk dance performance. There are different types, including Ghoomar, Kalbeliya, Bhavai, Kathputli.
And these folk dances perform in local and religious festivals.
It is no wonder that the state has been voted one of the world's top travel destinations by National Geographic Traveller for its beautiful historic towns, colourful culture and vast landscapes.
Goa
Goa is one of the beautiful states in India. It is located on the west coast with a population of over 3.56 million, with the beaches in Goa being beautiful and serene.
One of the highlights of travels across India is a visit to Goa, known for its beautiful beaches.
One of the best things about visiting India is sunsets at golden-sand beaches that you'll never want to leave.
This most famous state in India has some beautiful beach resorts frequented by beautiful people from all around the world since it is also home to some of India's most beautiful people.
Travellers who come to Goa can enjoy many water sports, such as windsurfing and water-skiing.
This is India's smallest state, but it has an old town and a unique ethnicity and culture.
This beautiful state in India should be a must-visit for anyone who wants to experience the country's beauty.
When wandering around the state of Goa, you will come across Hindu temples, Portuguese churches and wildlife sanctuaries.
Goa also offers several scenic walks and beautiful mountains that make it an all-around gorgeous place to visit.
Punjab
Punjab, one of the beautiful states in India, is situated on the country's northern border with Pakistan.
Punjab is known for its rich cultural history, its diversity in languages and the lip-smacking Punjabi cuisine.
Punjab, the home of the iconic Golden Temple and a variety of tasty dishes, is perfect for those looking to experience local culture with some historical background.
Travellers to Punjab should seriously consider heading to one of the traditional villages. They're best able to experience the culture and see its inhabitants in their day-to-day lives.
Another great way for travellers to witness this is by attending a flag-lowering ceremony at Wagah Border.
Himachal Pradesh
The beautiful state of Himachal Pradesh is also located in the northern part of India.
It's home to several beautiful snow-capped mountains and some beautiful national parks, where you can spot many beautiful animals, including bears, leopards and monkeys.
I am sure that by now I have convinced you why this beautiful state in India should be your next travel destination!
Himachal Pradesh offers lot of things as one of beautiful states in India. There are forests with flowers and mountains with views. It is one of the best places to visit in India because there are so many different things to do here.
A traveller who visits Himachal Pradesh can take beautiful walks around the state's villages and traditional markets.
It is also home to some beautiful religious sites, including temples, mosques and churches that are worth visiting for their beauty alone!
Uttar Pradesh
The beautiful state of Uttar Pradesh is home to the Taj Mahal, one of India's most beautiful and iconic buildings.
The city itself boasts a rich culture dating back centuries and some impressive architectural landmarks like the Jama Masjid mosque, which was built in 1648.
You'll also find plenty of beautiful lakes here at your leisure, such as Chambal Lake or Sheshnag Lake, where you can enjoy water activities and marvel at its natural beauty.
Located along the Ganges river, Varanasi is India's oldest city.
Uttar Pradesh can be proud to show off its natural beauty alongside its major historical and religious destinations.
In addition to ancient Ayodhya and Allahabad, Uttar Pradesh is home to two of Hinduism's most important pilgrimage sites.
Gujarat
Gujarat is a beautiful and perfect destination in India to see ethnic diversity and the many festive rituals celebrated with great joy throughout the year. The capital of Gujarat is Gandhinagar.
Gujarati cuisine consists mainly of vegetarian dishes.
Some popular Gujarati snacks include Dhokla, a steamed cake made from rice flour and mashed lentils; Bajiya – fried spicy vegetables in gram flour batter; Thattai – Deep-fried crêpes made from split black gram (urad dal) or semolina doughnuts soaked in sugar syrup;
Khaman dhokla: A savoury snack that includes chana/chickpea flour as the main ingredient, deep-fried and then dipped into chutney.
Located on the west coast of India, millions of tourists visit Gujarat each year to take in its culture and history while visiting archaeological sites, beaches, and temples.
Gujarat boasts the only Asiatic lions in Asia, a distinction that makes it one of the world's most protected wildlife sanctuaries. It is also famous for being Gandhi's birthplace.
Jammu and Kashmir
Jammu and Kashmir is the best state in India. This beautiful state is home to the beautiful Dal Lake, which is famous for its floating gardens.
Locals often refer to this beautiful area as heaven on earth. It's also well known for its unique handicraft, called shawls and carpets.
You can find these at Longobard's Tribal Shop in Srinagar City.
The Jammu region of Kashmir Valley has a rich history with many ancient temples, dated back more than 2000 years ago!
One such temple is Raghunath Temple, situated about 11km from downtown city center Leh-Ladakh, welcoming visitors daily with traditional Ladakhi food and tea.
It becomes a snow-laden mountain kingdom during the winter months where you have options like skiing, snowboarding, and other winter outdoor activities.
The beautiful glacier valleys of Ladakh are the ultimate destination for any adventure seeker! You can enjoy horse riding or cycling in beautiful landscapes all year round with your friends and family.
Every corner of Kashmir is beautiful, so it's hard to choose just one to point out as a favourite, but if you're looking for a region with it all – beauty, history, culture- Jammu & Kashmir will be a perfect choice!
Karnataka
Karnataka is a beautiful state with lush green jungles, snowy peaks and beautiful waterfalls.
It's home to the only elephant reserve in India, which was established in 1977 at Periyar Tiger Reserve.
The best time to visit Karnataka is during October- February when temperatures range from 20°C – 22°C (68°F – 72°F).
You'll find it hard not to fall in love with this beautiful region!
It's located on the Konkan coast covering 191,791 square kilometres making Karnataka the 7th largest state by land size.
This state has got many things you'll never get bored of, including its ancient temples, beautiful beaches along the Arabian Sea coastline and beautiful waterfalls.
The beautiful city of Mysore is the capital and largest metropolitan area in Karnataka, which was under foreign rule from 1799 to 1947.
It's home to many beautiful palaces, temples and gardens like the famous Nandi Hills Temple that offers stunning views of Mysore Palace in its background!
Apart from these beautiful sights, you can also experience several other things while visiting this state, such as exploring underground caves at Badami or go on safari tours around Bandipur National Park!
Karnataka's name means "the land of black soil." India's most prosperous states are known for their agriculture production and IT industry, with six Fortune 500 companies based here, including Infosys.
West Bengal
West Bengal is a beautiful state in India with the capital Kolkata.
Kolkata has a culture that is diverse and deep-rooted, reflected by its monuments such as Dhakuria Palace, Marble Palace, Indian Museum, Howrah Bridge etc.
The city also possesses beautiful architectural marvels like Victoria Memorial Hall and Writers' Building – which are must-visit places for tourists to get an idea about this beautiful Indian State!
The most famous tourist attractions in West Bengal include Sundarbans National Park – home to the mangrove forest; Dakshineswar Kali Temple – one of the ancient temples dedicated solely to Goddess Durga (the Divine Mother).
Home to a plethora of grand and elaborate mansions, it's no surprise that West Bengal's state capital, Kolkata, is known as the 'Cultural Capital of India,' the 'City of Palaces, ' and the 'City of Joy.'
The city also houses a vibrant art, film and theatre scene that never stops surprising.