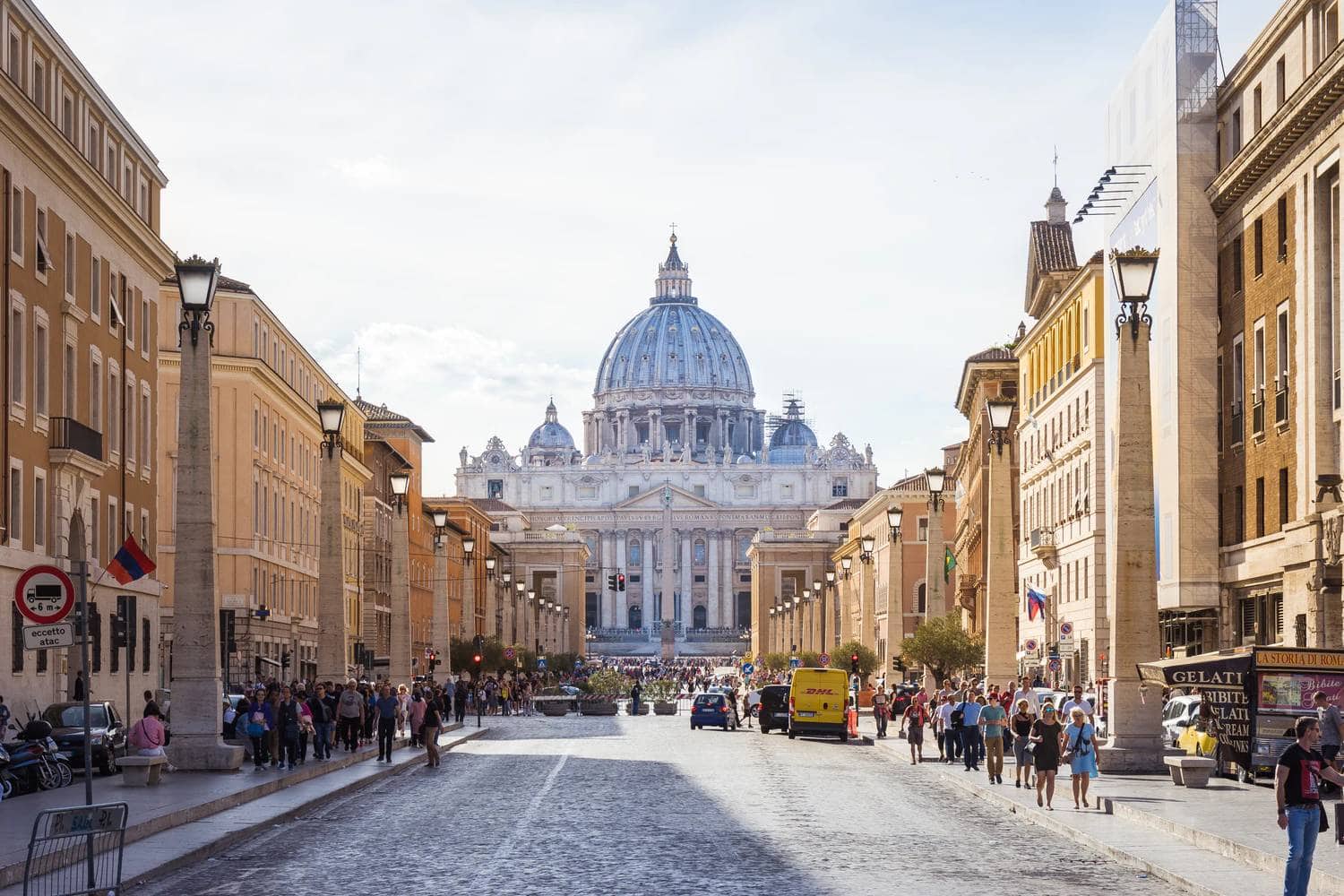 Best 15 Honeymoon Destinations in Europe
When it comes to romantic honeymoon destinations in Europe, there are plenty of options for couples looking to celebrate their love.
Whether you're a seasoned traveller or planning your first trip abroad, Honeymoon Destinations in Europe have something special that will make the perfect match.
With romantic cities in Europe, gorgeous beaches and lovely towns all over the continent, it can feel like decision overload.
With so many European honeymoon destinations to choose from, longtime travellers and first-time visitors can find a perfect match in Europe.
Honeymooners can celebrate their love for each other in France, where the Paris and glittering coast streets are waiting.
Despite many eye-catching European destinations, Italy is a perfect match for newlyweds. Whether you want to visit Rome, Sicily or Florence, there's something in Italy for every couple.
Another favourite popular honeymoon destination is Greece, with Santorini and Mykonos being some of the most popular islands among newlyweds looking for a seaside escape.
Here are best 15 Honeymoon Destinations in Europe
Santorini for honeymoon, Greece
Santorini is an island in the Aegean Sea. It was made after a volcano erupted. The eruption happened in the 16th century BC.
Europeans have long flocked to romantic, scenic destinations for their honeymoons.
A Santorini honeymoon presents awe-inspiring landscape views, such as magnificent villages overlooking the Aegean Sea and glorious sunsets to greet you.
The decorative architecture, breathtaking scenery, and romantic cave resorts make European honeymoon destinations perfect for newlyweds looking to forget that outside world.
A lot of the pictures on the internet of Santorini are taken in Oia. It is the most famous town on the island, known for its mouth-watering Greek food, breathtaking views, and romantic sunsets.
To make your Santorini honeymoon memorable, you must travel to the lively and colourful village of Fira. It's the capital of Santorini, making it one of the most-visited parts of the island.
Amalfi Coast, Italy
A sparkling sea and picturesque towns make this region of Italy's Amalfi coast the perfect honeymoon spot for a couple.
You'll find romance with every step of your honeymoon in Southern Italy. Drive through the roads of Portofino and see all the lemon trees and pastel homes.
Dive into the refreshing ocean on Sorrento's beaches, then head to Ravello for a decadent seafood and pasta lunch.
Tourists can learn about the explosion of Mount Vesuvius at Pompeii. It is one of the unique places to visit in Europe.
You can go on a tour of the blue grotto in Capri. It is beautiful to see the light coming from below.
Paris for honeymoon, France
A romantic view of the Eiffel Tower and a walk along the Champs-Elysées can make any couple feel like they are in love.
The famously romantic Paris is an obvious choice for any honeymoon.
Lovers in Paris have historically been drawn to the city's Dreamy walks along the Seine River and kisses near the iconic Eiffel Tower.
Newlyweds with love for the arts, excellent cuisine, and chic shopping are sure to find Paris their perfect match.
The Louvre is a museum that is not to be missed. It is even better when you try to figure out why the lady in the painting, Mona Lisa, looks like she's smirking.
The Gothic Cathédrale Notre Dame is most impressive when viewed from a boat.
Known for its cafés, the Champs-Élysées might be one of the best spots to stop and enjoy a cup of coffee on your trip.
Hvar, Croatia
The Croatian island of Hvar has often been characterized as one of the most romantic places globally, with many couples choosing it as a honeymoon destination.
The island has everything for the perfect romantic honeymoon, including romance, sunsets that will take your breath away, beautiful landscapes, crystal-clear seas and lots of delicious food.
Surrounded by the Adriatic Sea, the island of Hvar is in the southern part of Croatia, with a region called Dalmatia.
Hvar is nicknamed the island of lavender. Lavender products like pillows, essential oils, cosmetics and even honey or ice cream are sold here.
Hvar is also notable for its spectacular views and winding roads. Hvar, Croatia's sunniest island, offers ample opportunity to soak up the sunshine away from town.
An excellent honeymoon destination, Hvar has a mild climate with Mediterranean vegetation, hidden beaches and gorgeous architecture.
Florence, Italy
Countless romantic locations await you when travelling to Europe as your dream destination.
You could spend your days seeking out picturesque landscapes, exploring ancient medieval towns, and viewing unrivalled artistic masterpieces. Take the chance to experience all of these spectacular destinations on your Florence Honeymoon Package.
The birthplace of Renaissance and Opera music, Florence is flocked to by newlyweds.
Florence vacation is the perfect way for couples to explore a European city and fall in love all over again.
Whether you are craving a wedding souvenir that is the perfect mix of culture or an authentic Italian dinner, Florence has something to offer every honeymooner.
With many spectacular sights to see, Florence is an excellent place for newlyweds to celebrate their love.
Take a tour of churches, palaces, gardens, and markets during Florence sightseeing.
When you're in Florence, art galleries and squares are like a surprise party every day.
On your honeymoon in Florence, experience il dolce far niente or the idea of "the sweetness of doing nothing."
Aside from historical sites, the city of Florence contains numerous museums and palaces.
The Uffizi Gallery is located in the city of Florence at Piazza Della Signoria. This square was historically important to Florentines as a hub for civic life.
A significant civic building of Florence, Palazzo Vecchio, also houses a museum.
The church of San Lorenzo contains a chapel called the Medici Chapel, which is built over the tomb of the Medici family.
Cinque Terre for honeymoon, Italy
The Cinque Terre region of Italy is believed to be a hidden gem.
The Cinque Terre has a perfect blend of locations for honeymooners that is sure to please couples looking for something completely different.
The Cinque Terre is a tiny, remote area on the Italian Riviera, located just west of La Spezia.
This is a place where there are five towns. They are centuries old, and they sit along the Italian Riviera coastline. You can spend your days here in this colourful town, looking at homes and luxurious hotels. There are vineyards and harbours too.
The Cinque Terre is a UNESCO World Heritage Site and a simply laid-back place with no traffic and touristy destinations.
With warm weather nearly year-round, there is never a bad time to enjoy a honeymoon in Cinque Terre.
Dubrovnik, Croatia
European honeymoons are hugely popular, with travellers often flocking to Dubrovnik for an ideal love match.
It is a breathtakingly beautiful city, located in a wonderfully scenic location with the perfect climate–it is just as seductive as the stock photos reveal.
High summer is a popular time to travel for Europeans given the reduced price on flights and hotel rooms, so many people will likely visit.
If you want to see the city, walk at night or early in the morning. You will enjoy it better.
Dubrovnik is a city in Croatia. Some of the best hotels and most atmospheric restaurants are there.
It also has a picnic service called Piknik Dubrovnik, which will give you food to eat outside at your own chosen spot.
Sardinia, Italy
One of Italy's best-kept secrets, the island of Sardinia has long been a vacation getaway for Europeans.
This idyllic tropical setting has attracted a flood of tourists from around Europe and North America looking to escape their hectic lives at home or try out something new.
There are many things to do in Sardinia. It has beaches and hotels. There is a capital city, Cagliari. You can be a backpacker or someone who likes to shop and go out at night.
Newlyweds should visit this island in Italy to find a taste of Sardinia that can't be found anywhere else. For example, the su filindeu pasta is known as the world's rarest and most sought-after Italian pasta dish.
The Island of Sardinia is known for its seafood, which is in the Mediterranean Sea.
The island is also known for its ubiquitous cheese and meat exports, which are available across the region at various establishments.
One particular location worth checking out is Su Gologone hotel in Oliena, where you can enjoy delicious suckling pigs with scenery to match.
If you're craving a visit to sunny Italy that feels less busy than other popular destinations, make the island of Sardinia your next stop.
Prague, Czech Republic
A honeymoon trip is an important experience for newlyweds to get to know each other better without distraction.
A Prague honeymoon makes sense for newlyweds who are looking forward to visiting a city without crowds.
First-time visitors will find that the old European charm of the city is enough to make their honeymoon memorable.
Many European buildings have tall towers and spires, which resemble countless fairy tales.
The Prague Castle, which is one of the biggest castles in all of Europe, is a magical place and couples should visit.
Prague, the Czech capital, is the only city in Europe with a special day for lovers.
If you kiss your love in front of the statue of the poet Karel Macha on May Day, it will make your love eternal.
We recommend arriving between May and September for individuals who are not interested in visiting during the high tourist season. During this time, temperatures average 18-20 degrees Celsius.
Mallorca, Spain
Mallorca is a small island in the Mediterranean that is just 45 minutes away from Barcelona, Spain.
The idea of combining Mallorca and Barcelona for your honeymoon makes perfect sense. You can relax in a stunning location like Mallorca before indulging in the arts and culture in Barcelona.
In between walking on the sandy beach and partying, you can explore the wild heights of the Serra de Tramuntana.
You can visit Roman ruins such as Pollentia and breathe fresh air at Sanctuari de Lluc. You can also go birdwatching in wetlands at S'Albufera or hike Llevant Peninsula.
Anyone searching for a European honeymoon destination has plenty of choices, and Mallorca offers beautiful sights and terrific food.
Venice, Italy
Newly married couples seeking a romantic and perfect honeymoon destination should consider Venice.
With so many romantic destinations in Europe to choose from, this gorgeous city on a cluster of 118 tiny islands is certain to please newlyweds everywhere.
The bright and magnificent buildings, historical villas, canals and the very air of the city all work to frame romance like no other place in Europe.
The stunning Venetian architecture and dramatic backdrops make Venice one of the most happening destinations on earth.
Venice is a city that has small streets. Couples can walk around these streets together. It could be romantic.
In this Italian city with grand piazzas and lustrous waterways, you can feel the romance of erstwhile ancient urban life.
A romantic gondola ride during a honeymoon in Venice is one thing a couple will always remember.
Water buses take visitors on rides to several important attractions of Venice's lagoon-like Giudecca, Torcello and Burano.
In Venice, the sunset can look very romantic. The sky looks pink, and the colour of the sunset colours the buildings in a different way.
Seville, Spain
Seville is the capital of the southern province in Spain, Andalusia. It's famous for flamenco dancing and its Triana neighbourhood.
Many couples visit Sevilla, fall in love with the city, and then spend their honeymoon there.
Newlyweds choose to honeymoon in Seville because they like the charming little squares, narrow paved streets and stunning sunsets.
This city is home to some of the best venues for a marriage proposal and plenty of sights you'll want to revisit during your honeymoon.
One of the best places in Seville that you can visit by horse carriage is Plaza de España. You will love the ride and get many pictures of you celebrating your honeymoon in Seville.
To have a perfect honeymoon in Seville, you need to go on some boat rides. There are many different things that you can do in Seville by the Guadalquivir River.
Lisbon, Portugal
Lisbon is an ideal city to spend your honeymoon. It's one of Europe's hottest destinations, with both a high level of interest and perfect weather!
Lisbon is a city that offers both modern architecture and pulsing nightlife, excellent cuisine, breathtaking views of the river from just about anywhere above the city and a romantic atmosphere at sunset.
If you are visiting Lisbon during the summer, it would be wise to avoid spending too much time in the middle of the day.
Lisbon has many parks with big trees where you can sit, and there are plenty of attractions to enjoy. If you want to visit the beach, take a ferry across the river from Belem.
Rome, Italy
Far from the crowds, Rome is a beautiful and romantic city to start the new chapter of married life. Newlyweds are often drawn to visiting honeymoon destinations in Europe, and Rome is ideal for many.
Newlyweds visit the capital city because it is considered an appropriate location for its ambience and appeal.
There are several places honeymooners can visit to create memorable memories, including the Colosseum, Roman Forum, Spanish Steps, and Piazza Navona.
Recently, many couples have flocked to European honeymoon destinations to celebrate their love. With so many attractive options, it is hard for seasoned travellers and first-time visitors not to find a perfect match somewhere in the old continent.
The well-travelled or first-time visitor to Rome will be able to enjoy both the beaches that are near the coast as well as the city's romantic sites.
This beach is famous among honeymooners who want to fish, swim and relax on the shore.
Honeymooners who want to learn more about Rome can also set off on a tour of the city's Seven Hills. The Aventine Hill, Caelian Hill, Capitoline Hill, Esquiline Hill, Palatine Hill, Quirinal Hill, and Viminal hill are popular among travellers.
One of the best parts of a Rome tour package is the food. You can try dishes such as saltimbocca alla romana, suppli al telefono, baccala, carciofi, spaghetti cacio e pepe, fettuccine al burro and coda alla vaccinara.
Additionally, shopping is an integral part of Rome holidays due to the diverse selection. There are several boutiques and stores, such as brand shops and boutique stores.
European destinations are beautiful for newlyweds hoping to celebrate their love. From the vibrant events of summer festivals to quieter autumn months, there is plenty on offer for couples to choose from.
Barcelona, Spain
The beautifully designed city of Barcelona is a perfect destination for the romantic.
Barcelona, the capital of Catalonia in Spain, is known for its bustling districts and old-world charm.
One of Spain's best-kept secrets for the more adventurous travelling couple provides an awe-inspiring backdrop for any dream honeymoon.
Are you seeking a unique mixture of culture and romance on your honeymoon? Barcelona might be the perfect place for you.
Gorgeous beaches in the Mediterranean offer people a place to sunbathe, relax, and do fun things.
When choosing Barcelona honeymoon packages, couples should keep in mind to include these beautiful beaches.
Cable cars in the Sants-Montjuic area offer tourists a bird's eye view of Barcelona from its highest point.
Couples celebrating just started their love should visit Montjuic Castle in Barcelona, which offers striking views of the expansive scenery.
One of the best places to get fresh seafood and authentic Catalan cuisine is at Barceloneta.
All the nice things in Barcelona make honeymoon vacations a good time.