It is not always possible for couples to go on their honeymoon at expensive destinations. But the desire of every couple is to spend some time in a lovely place and enjoy the romantic moments.
So if you are one such person who wants to have an amazing experience but cannot afford it, then this blog post will help you out by listing 15 cheap honeymoon destinations outside India that you can enjoy with your partner.
The list includes all best international honeymoon destinations that a couple can choose from to spend a romantic honeymoon under a limited budget.
Take a look some of cheap honeymoon destinations outside India and choose where you want to go.
1) Singapore for honeymoon
Singapore is one of the cheap honeymoon destinations outside India for couples looking to explore Asia. The rates are always low and if you have some time in hand, this place can be explored at leisure.
You get to experience both modernity as well as old world charm so it would never bore you. This destination has been voted among top-three honeymoon destinations by Lonely Planet Traveller India Edition 2015/16.
It has some of the best places. There are monuments and zoos that you can visit. Singapore has the best nightlife in the whole continent. You can find world-class cuisines and all of the tastes of Asia there.
Singapore also offers plenty of shopping opportunities with affordable prices that will make your heart skip a beat! So what are you waiting for? Pack your bags soon and head over to Singapore now!
You may find that some all-inclusive budget honeymoon packages Singapore provide a great opportunity for an affordable experience.
Also, the best time to visit Singapore for honeymoon is between February and April.
Singapore package
Singapore honeymoon packages start at only ₹ 20,499/- per person for 4 Days & 3 Nights.
2) Malaysia for honeymoon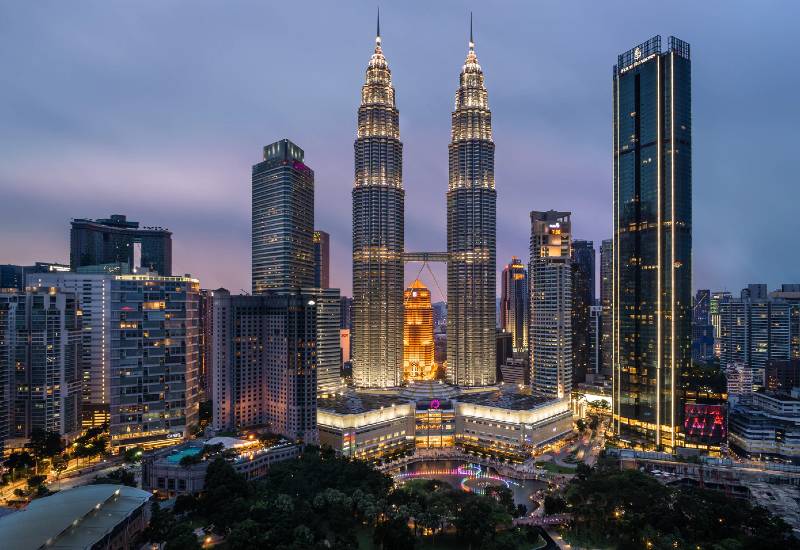 In Malaysia, you can find the perfect balance of nature and urban life. There are temples in Thailand worth seeing too but they're not so cheap as other places. But if your budget is tight then these destinations will be a good option for you to consider.
You get to enjoy amazing beaches that are well maintained with white sand and blue water – The country has plenty of natural beauty from jungles to mountains which offer various scenic destinations.
Malaysia is famous for its many diverse temples. Those who visit Myanmar will be amazed by its abundance of Buddhist temples, Hindu temples, and all sorts of impressive religious sites.
Malaysia is a lush and vibrant destination that offers both colonial-era architecture and contemporary highlights to attract travelers of all interests.
Couples are attracted to Malaysia for its mild weather and beautiful landscapes. And the welcoming people, friendly prices, and multitude of water sports only makes this tropical destination for your honeymoon even more inviting.
Malaysia package
Malaysia honeymoon packages start at only ₹ 17,000/- per person for 4 Days & 3 Nights.
3) Thailand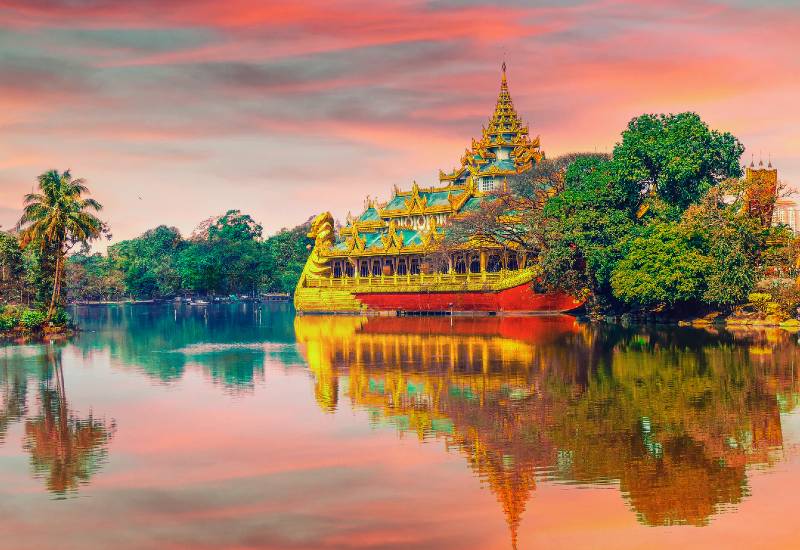 Thailand is one of the most popular destinations for honeymoons because it has a unique scenery that will appeal to both couples and families.
The country offers all types of sights and adventures to please you with their beauty, culture and even amazing cuisine.
Spending your honeymoon at an international beachside destination is sure to bring out the romantic side of you and your spouse.
Some of the most popular attractions in this part of the world are Pataya Beach, Phi Phi Islands, Phang Nga Bay, which is why it would be a perfect location for your honeymoon.
If you're looking for somewhere fun to take a honeymoon outside India, but the thought of spending money has you panicking, It's possible to stay at any hotel or resort here starting from $18 per night!
Thailand package
Thailand honeymoon packages start at only ₹ 12,000/- per person for 3 Days & 2 Nights.
4) Bali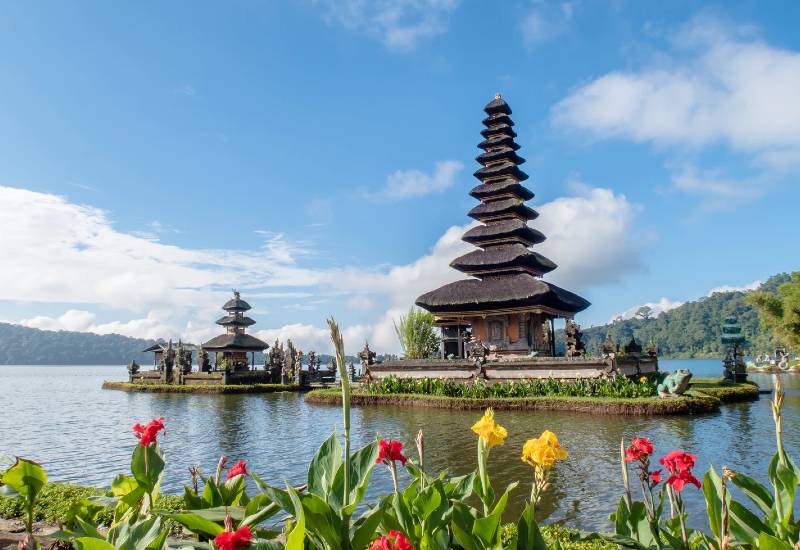 Bali is one of the best cheap honeymoon destinations outside India. Whether you want to explore the nature, or find some secluded beach with your partner and enjoy a pampering spa treatment at one of their luxury resorts – Bali has it all.
Out of Indonesia's 17,000 islands, Bali is known for being a romantic getaway with its tropical rainbow of shores, towering volcanoes, lush green rice paddy fields and dense jungles.
There are many things which make this destination worth visiting for honeymoon such as:
The rich culture, welcoming people who feel close by just like home
Resorts boasting perfect views that give an opportunity to see the famous sunset every day of your holiday.
Adventure activities like surfing lessons, trekking through rice fields can be enjoyed without spending much money on them too.
Exotic cuisine prepared in different restaurants is also another reason why people love planning their honeymoon.
So, we can say that Bali is best place for honeymoon couples to spend their time. This place has it all – from the beautiful mountains to gorgeous waterfalls, luxurious resorts, and everything else that makes a romantic honeymoon perfect.
Summers are the best time to visit Bali, so people who want to spend quality time with their life partner will find it ideal for a honeymoon.
You can find the Bali honeymoon packages on many websites like Yatra to make your dream come true.
Bali package
Bali honeymoon packages start at only ₹ 18,000/- per person for 5 Days & 4 Nights.
5) Maldives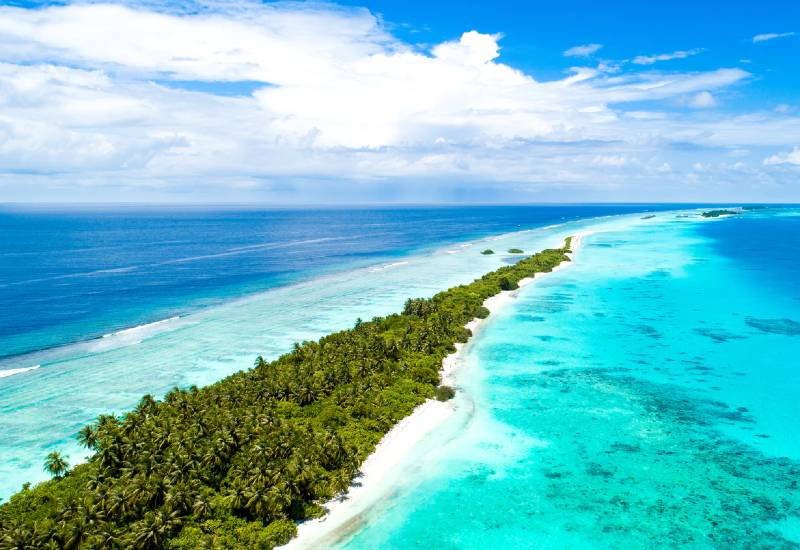 Some people are too tight-fisted to be willing to enjoy their honeymoon destinations outside India, but every single couple dreams about spending the honeymoon at some lovely destination. Let's solve this problem by choosing a location within your budget: Maldives.
Maldives is one of the most beautiful places in this world with a variety of resorts, amazing beaches and delicious food.
Not only for couples but tourists can visit with friends and family as well.
Maldives is a natural beauty that includes expansive white beaches and clear blue water. The Maldives offers visitors plenty of opportunities to enjoy the water including scuba diving, snorkeling, swimming and fishing.
Maldives is an island with no population on its own. Tourists stay on the resorts and eat there as well. It would be the perfect honeymoon destination for those looking to escape and to find a more tranquil lifestyle.
For honeymoon travelers looking for a more affordable option, it's perfect to find a Maldives honeymoon package that includes everything within the price.
All inclusive honeymoon package Maldives takes you from your door to the beautiful country and provides you with luxurious accommodation, food, means of entertainment and ultimate transportation.
Maldives package
Maldives honeymoon packages start at only ₹ 32,000/- per person for 4 Days & 3 Nights.
6) Seychelles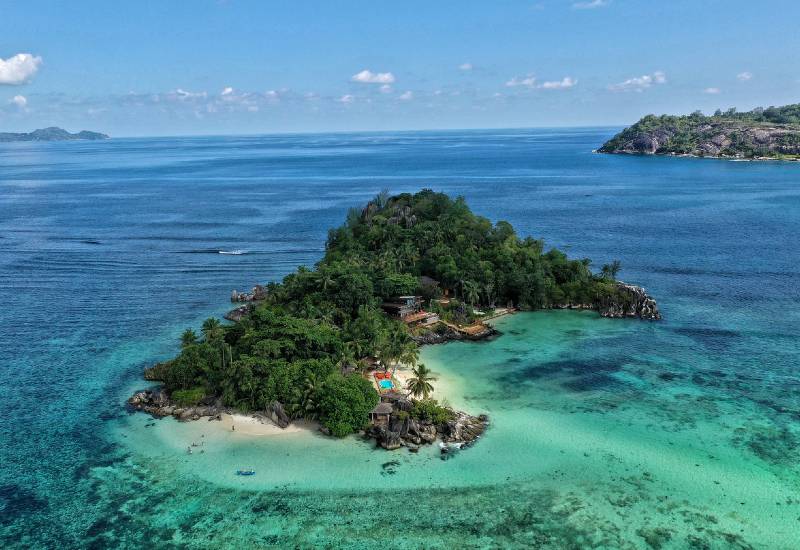 Seychelles is one of the most beautiful destinations available to couples today. There are many beautiful location and beaches for getting married in and enjoying your honeymoon.
There are also lots of romantic and luxurious resorts with elegant tree-top and outdoor beautiful restaurants.
The serene beaches, gorgeous sunsets and the extensive scuba diving opportunities are a perfect destination for honeymooners.
The affordable price of the resorts could well be enough to convince you to travel here, but those are not the only things worth looking forward to! You'll also get to enjoy all sorts of activities from golfing and fishing.
This is one of the most popular destinations for their beautiful beaches, perfect weather and low seafood prices.
The city has a wide variety of stores as well as restaurants to offer you. There are also great markets in the area.
Explore this beautiful country and rent out a luxury villa for more than just your honeymoon days but to enjoy anytime you choose.
Seychelles package
Seychelles honeymoon packages start at only ₹ 26,000/- per person for 4 Days & 3 Nights.
7) Dubai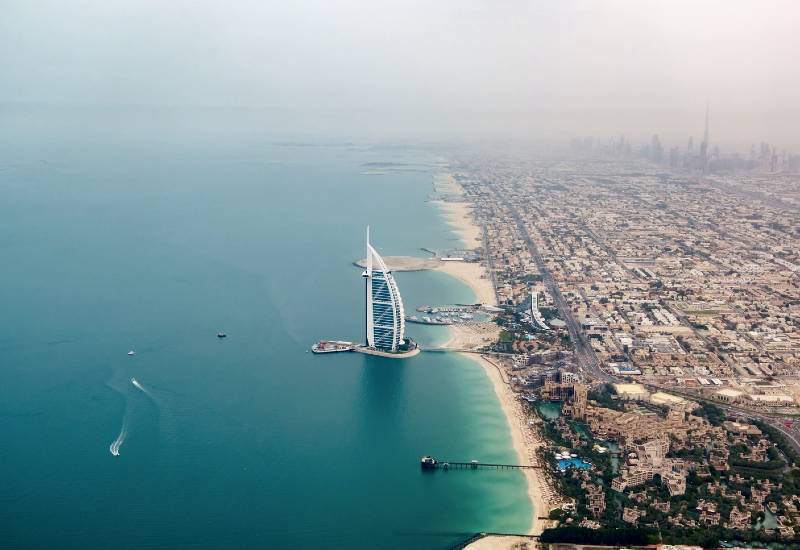 Dubai, a popular and promising international tourist destination. Dubbed as the "city of gold" due to its rich history and vibrant economy, Dubai attracts tourists throughout year with its world-class hotels and beautiful landmarks such as Burj Khalifa, Dubai Fountain, Jumeirah Mosque and more.
Dubai is a city of dreams with its selection of options that it offers to every type of tourist; from shopping, food, and entertainment. Newlyweds can get to know each other and explore the history of this dazzling city.
You can experience the beautiful desert safari here or enjoy horse riding at sunset on an Arabian dune.
With so many possibilities in this wonderful city, it's up to you to plan your honeymoon trip by considering both your interests in mind.
If you want to make your honeymoon planning easy, book one of the Dubai packages that are offered by travel agents in your area.
As Dubai offers a pleasant climate close to home and has become a trend, many online travel agents provide honeymoon packages for Indian couples.
The Shangri La Hotel is the best stay in Dubai for families and couples. Guests can enjoy a private beach club with swimmable water from their room terrace!
Dubai package
Dubai honeymoon packages start at only ₹ 14,000/- per person for 4 Days & 3 Nights.
8) Sri Lanka
Sri Lanka is not too far from India and it's one of the most popular affordable honeymoon destinations. You'll find a mix of beaches, mountains and cultural sites that will make your experience truly unforgettable.
The pearl-shaped island is a picture perfect cheap honeymoon destinations outside India for honeymooners.
There are some exciting things to experience while holidaying in this country, such as a hot-air balloon ride at Uda Walawe, Sigiriya, and Dambulla. It offers a thrilling experience and provides memories that are perfect for those on their honeymoon.
The country is also known for its large number of waterfalls. Dunhinda Falls is one of most exquisite waterfalls in Sri Lanka and sparks nascent love.
Tea, spices and handicrafts are other items that tourists must not miss while they are in Sri Lanka.
Couples who prefer a serene, romantic and totally relaxing honeymoon may want to spend their vacation in Sri Lanka. Couples on a romantic getaway in Sri Lanka are able to experience the rich heritage of the country and its diversity in flora and fauna.
The exceptional welcoming and friendly nature of the locales is another great thing for honeymooners to love about their destination.
Sri Lanka package
Sri Lanka honeymoon packages start at only ₹ 19,000/- per person for 6 Days & 5 Nights.
9) Bhutan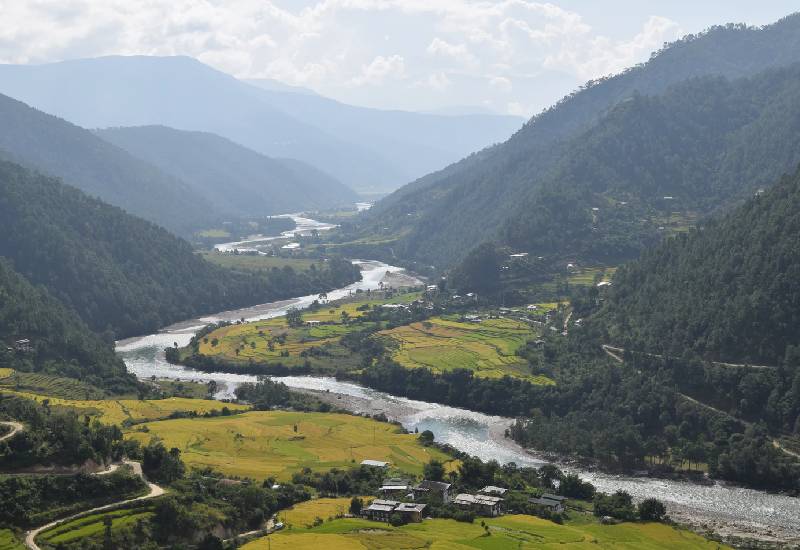 Bhutan is a country of scenic panoramas and serene chants. The country is the last Himalayan Kingdom, which should be a spot on every couple's honeymoon bucket list.
One of the most distinguishing features of Bhutan is its dramatic landscape with jutting Himalayan peaks and deep valleys, monasteries and fortresses.
Embracing the sustainable tourism and philosophy of Gross National Happiness, this country is a hotspot for adventurers looking to try numerous activities such as whitewater rafting, rock climbing, kayaking, fishing and more.
Start your mornings with a hot cup of tea as you get lost in the foggy mountains echoing with the call of bird's on mountain. The day ends with lights flickering on mountain gradients creating an enchanting ambiance.
There are a number of honeymoon destinations in Bhutan that most new couples will leave with an unforgettable experience.
Bhutan package
Bhutan honeymoon packages start at only ₹ 15,000/- per person for 4 Days & 3 Nights.
10) Nepal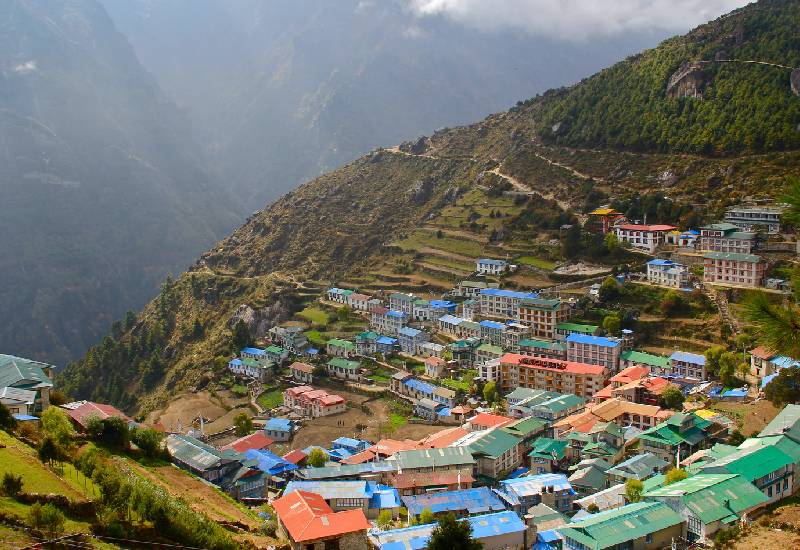 Nepal is one of the cheapest country to visit from India. In Nepal, you can enjoy snow-capped Himalayas and the lush greenery at a low cost as compared to other destinations in Asia and Europe.
You will be able to see traditional Nepali costumes like Sherwani, Pahari dance with live music on your honeymoon in Nepal which are not available elsewhere outside India.
With its ancient cities and Buddhist temples, this country has something for everyone!
Nepal is a place with many mountains, valleys, narrow paths, and lakes. It is magical and mythical, spiritual and serene at the same time.
Nepal will offer the best of romantic moods, aura, and spirits. It will make your love bloom with full glory.
Pokhara (the city of lakes) is one of the enthralling places to visit in Nepal for honeymoon. This is the second-largest city in Nepal after Kathmandu.
For newly married couples, Pokhara is a great place. There are mountains and lakes in the background. It has deep valleys and winding trek paths.
If you want to capture the vibrancy of your wedding, consider Kathmandu as one of the honeymoon destinations.
Nepal package
Nepal honeymoon packages start at only ₹ 10,000/- per person for 3 Days & 2 Nights.
11) Egypt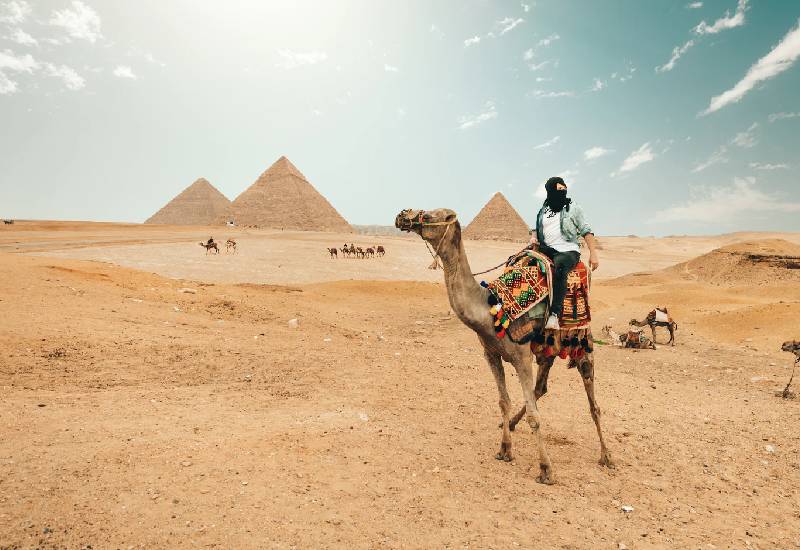 Egypt, although a beautiful holiday destination it is also very good choice for honeymoons for couples who are looking for offbeat places to spend quality time together.
The best thing about Egypt is its rich culture and heritage that has been passed on from generation to generation.
The banks of the river Nile and other less populous locations are always overflowing with romantic vibes.
You can choose to go on a romantic Mediterranean cruise or visit some of the world's most iconic sights, such as pyramids.
This city has retained its historic and cultural charm which gives honeymooners a good backdrop on which to fuel their love for each other.
When going on your honeymoon, remember to pick the winter months. These will be the best months to visit in Egypt!
One of the beautiful locations in this country for honeymooners is Sharm El Sheikh. This Egyptian town is known as a cozy resort destination with white sandy beaches and turquoise waters.
This town is situated between the Sinai Peninsula desert and the Red Sea. It's one of Egypt's most sought after honeymoon spots.
12) Budapest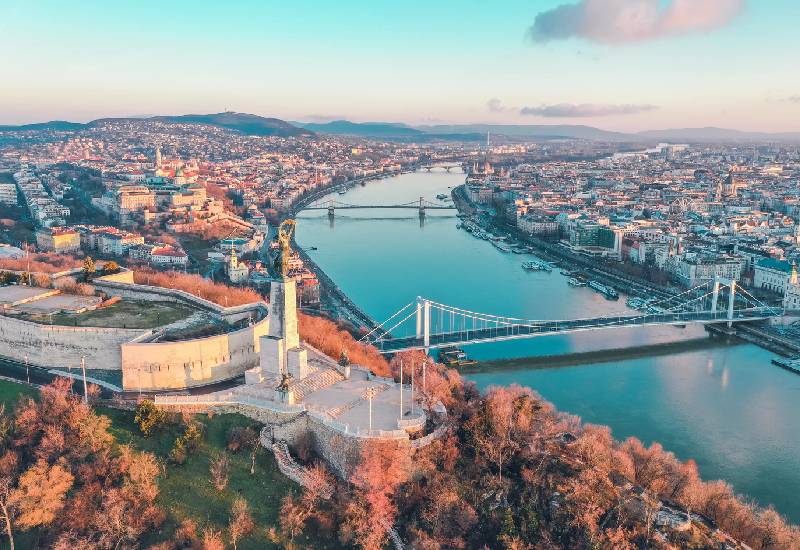 Budapest is the capital city of Hungary and one of the most affordable cities in Europe.
You can visit this city with just $180 per day and you will still enjoy your stay at a luxurious hotel room.
The Budapest is one of the most beautiful cities in Europe. Budapest is different from other cities because it has old, beautiful buildings that have an incredible history. It also has art and is a modern city but still looks like an old, colorful place.
The best sights to see in Budapest are Parliament, Gellert Hill and Chain Bridge–all popular destinations for honeymooners.
Explore the city or take a boat ride on Danube River, which runs through heart of Budapest.
The city is blessed with natural beauty also and monumental architectural marvels. These reasons make Budapest an excellent honeymoon destination.
Budapest package
Budapest honeymoon packages start at only ₹ 85,000/- per person for 9 Days & 8 Nights.
13) Vietnam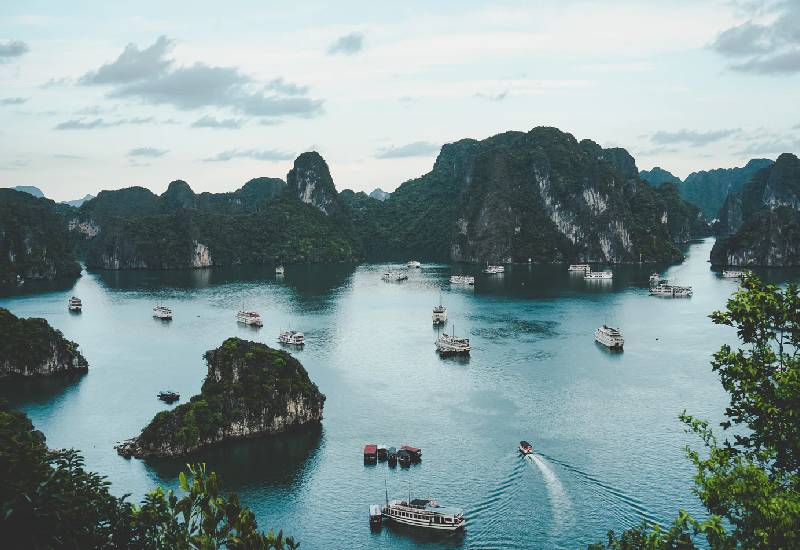 This beautiful country has much to offer, in terms of sights, flavours and experiences. If you have a taste for food, culture and adventure, this is the best honeymoon destination. The country offers some of the most pristine beaches to explore.
Whether you are looking for a honeymoon with opulent and luxurious amenities or one that requires adventure, Vietnam is a destination that offers it all.
Most honeymoon vacations in Vietnam would take people on a journey to all of the country's major cities, such as Ho Chi Minh City, Hanoi, Phu Quoc Island, Hue and Nha Trang.
A lazy cruise down the Mekong River or a day spent exploring the caves at Ha Long Bay would all be incredibly romantic.
Newlyweds and those who are more adventurous may enjoy certain activities in Vietnam. These include rock climbing, rappelling, or diving at Dalat and Nha Trang.
Vietnam package
Vietnam honeymoon packages start at only ₹ 13,000/- per person for 4 Days & 3 Nights.
14) Philippines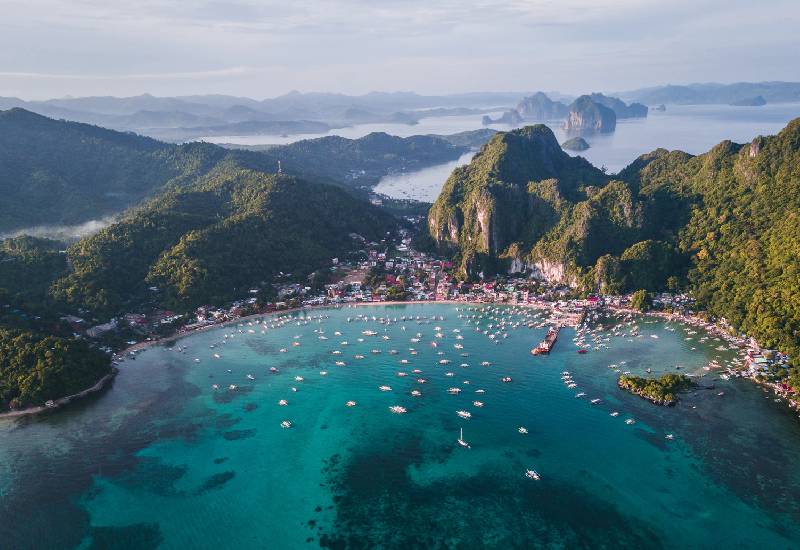 Philippines, the country of 7000 islands, there cannot be a better place for your honeymoon!
Philippines has one of the longest coastlines in the world with beautiful azure clear water. This place is home to diverse wildlife from lush forests on mountainsides down to white sand seashores that are rich with marine life.
Most people use their honeymoon as a chance to visit somewhere they've always wanted to go, and the Philippines offers many possibilities.
A honeymoon in the Philippines will be an amazing adventure. You will visit beaches, national parks, lagoons, and more.
You might even see coffins hanging from cliffs! The capital of Manila is also a popular place to visit because of all the history and museums there.
With Philippine honeymoon packages, let the island nation entertain you with its private islands, never-ending beaches, hearty food, and decadent resorts.
Philippines package
Philippines honeymoon packages start at only ₹ 55,000/- per person for 7 Days & 6 Nights.
15) Turkey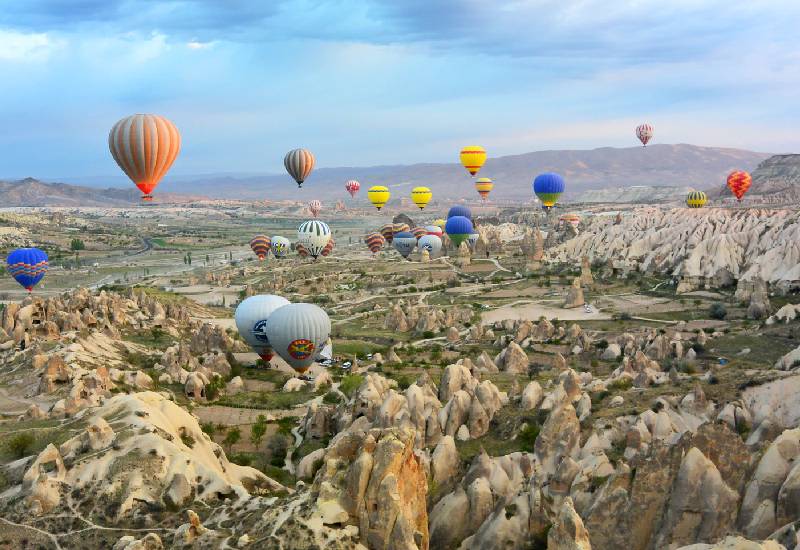 Turkey is a historic destination, with scenic landscapes, rich cuisine, and shopping. The country's culture makes it a memorable honeymoon spot for many newlyweds.
Couples who love sightseeing will have endless options in this Eurasian country, including historical landmarks, religious sites and natural attractions.
Turkey has many tourist attractions that are a must-see. Some of the best ones are the Blue Mosque, Topkapi Palace, Hagia Sophia, Basilica Cistern, Bodrum Castle and Aspendos Roman Theatre.
Tourists can also visit Troy, Ephesus, Anzac Cove and Underground Cities of Cappadocia.
The picturesque setting of Kelebek Vadisi, Fethiye and Gemiler Bay should be on every couple's list for a Turkey holiday.
Evening is the time when couples can take a glass of Turkish coffee and enjoy sumptuous dinner at fine dine restaurant. Shoppers will no doubt enjoy a visit to the Grand Bazaar, which is ranked among the world's largest and oldest markets.
Turkey package
Turkey honeymoon packages start at only ₹ 40,000/- per person for 3 Days & 2 Nights.