The Eastern Ghats are a range of mountains that goes along the eastern coast of India. It is not a continuous mountain range, but it is still made up of many different mountains.
About Eastern Ghats
Even though the Eastern Ghats are a range of small hills, they're not your average ones – one highest peak is 1690 meters tall!
The Eastern Ghats are older then Western Ghat and have a complex geologic history related to the assembly and breakup of ancient supercontinents.
The Eastern Ghats can be found in Odisha, Andhra Pradesh, and Tamil Nadu. It also goes through a little of Karnataka and Telangana.
There are many different species that live on these mountains. They might be animals you have never heard of before.
The Eastern Ghats are the source of many small and medium rivers that run through South India.
Godavari
Kaveri
Krishna
Mahanadi
Subarnarekha
Tungabhadra
Peaks of Eastern Ghats:
Jindhagada Peak in Andhra Pradesh has a height of 1,690 meters
Arma Konda (1680 meters)
Deomali (1670 meters)
Gali Konda (1643 meters)
Sinkram Gutta (1620 meters)
Shevaroy hill (1628 meters)
Nilakottai (1350 meters)
This blog post is about the highest peak in Eastern Ghats to visit and what makes each special.
Jindhagada Peak – Highest Peak in Eastern Ghats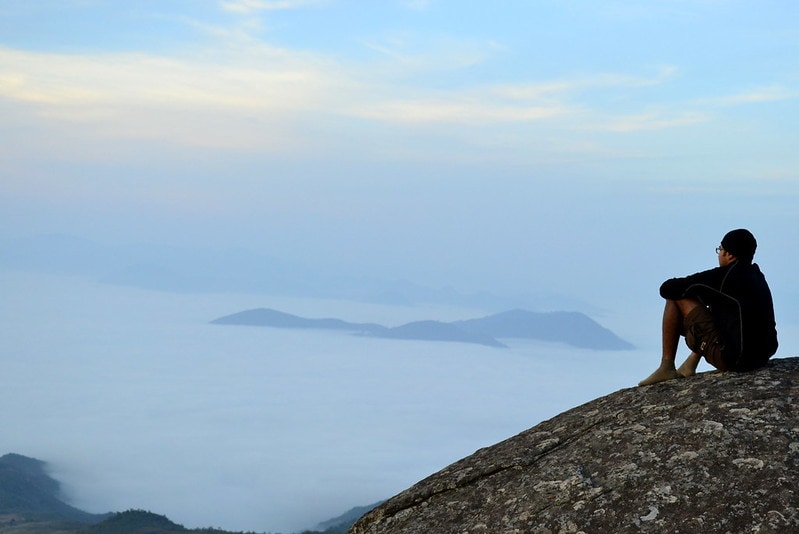 The highest peak of this non-continuous range is Jindagada Peak. It is located in Andhra Pradesh, and it has a height of 1690 meters.
The journey of Jindhagada Peak is a approx. 5-kilometre walk from the road. And the view from the top is beautiful.
You should go to the top of a mountain if you love beautiful places and like an adventure.
This Jindhagada trekking trail is in Araku Valley.
Araku Valley is a beautiful place. People come to visit because they want to see natural beauty and also the coffee plantations.
It's not unusual for people to come from India to visit this place, but it's one of the less explored places in India.
This Eastern Ghats trekking destination has a view of green spread over the valley. You can see this after you cross the difficult, wedged passage.